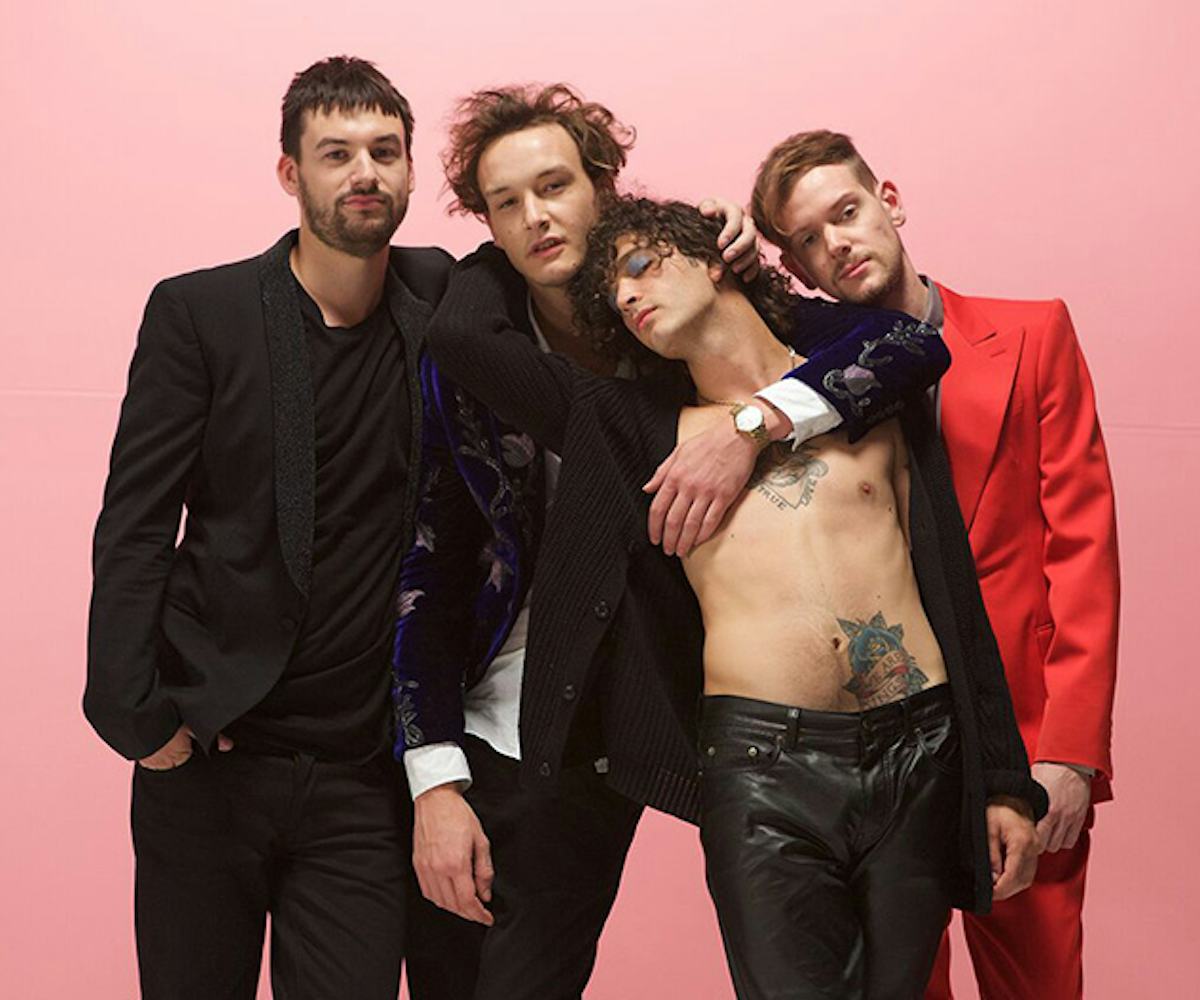 Photo via Interscope Records.
The 1975 Debut "The Sound" on Annie Mac
Sometimes you hear a song and you know it's going to be big. The 1975's latest, "The Sound," is one of them.
The third song off the Manchester foursome's forthcoming sophomore album I like it when you sleep is massive. Pounding piano chords pulse over a foot-tapping beat that explodes into an elated chorus. "Well I know when you're around 'cause I know the sound, I know the sound of your heart," Matty Healy sings over and over again. It's no wonder Annie Mac premiered it as today's hottest record on BBC Radio 1. It's the biggest and most poppy The 1975 has ever sounded, ambitiously walking the line between pop-rock and pure pop. Matty Healy's voice is fuller than ever here. It might be too early to say, but it sounds like we've got an album of the year on our hands. Or, at the very least, one of the year's most inventive. Listen to "The Sound" below. 
I like it when you sleep, for you are so beautiful yet so unaware of it drops February 26th.