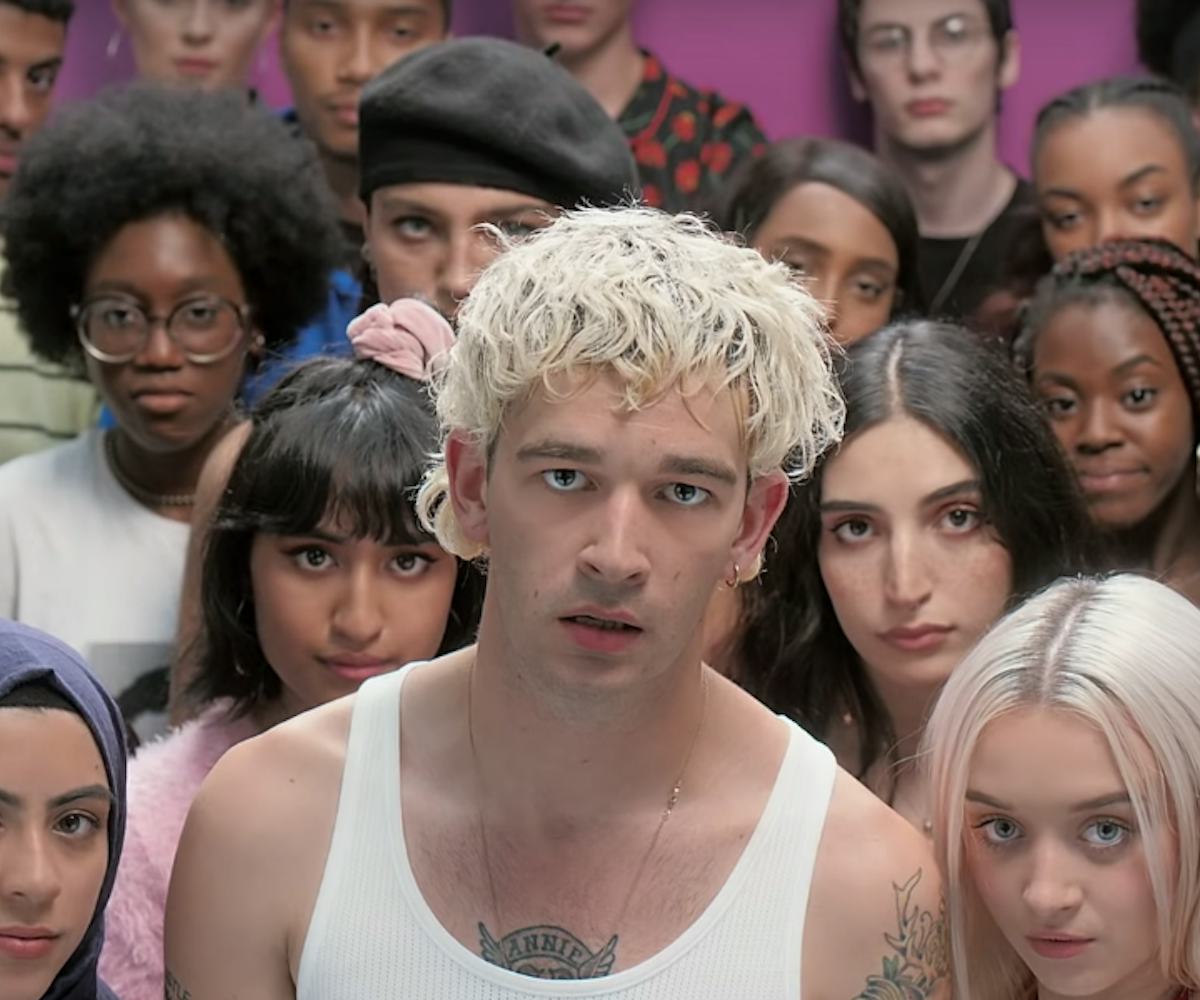 Photo Via YouTube.
The 1975's Delightful New Video Will Make You Want To Dance
We love "TOOTIMETOOTIMETOOTIME" even more now
Fun music videos don't happen enough. Artists are so concerned nowadays with being cinematic and recruiting other celebrities, that it's easy to forget how charming music videos can be when they just show people hanging out, having a good time, and enjoying being alive. Well, The 1975 is here to remind you.
The British rock band's delightful new song "TOOTIMETOOTIMETOOTIME" now comes with delightful new visuals. The band recruited a number of different young people to sing the lyrics into the camera while standing behind multicolored backgrounds. At one point, Matt Healy joins a couple of (lucky!) ladies and gents and, by the end, everyone gathers for a cute group dance party.
So, it's the last weekend of the summer. You maybe have plans, but you... may not. Pick a night, put this song on, and dance while ushering out the season. Maybe get a little drunk while doing so—The 1975 are great for that! If you're currently in New York City, do it inside and with air conditioning. This heat wave is no joke.
The 1975's upcoming LP, A Brief Inquiry Into Online Relationships, comes out this fall.