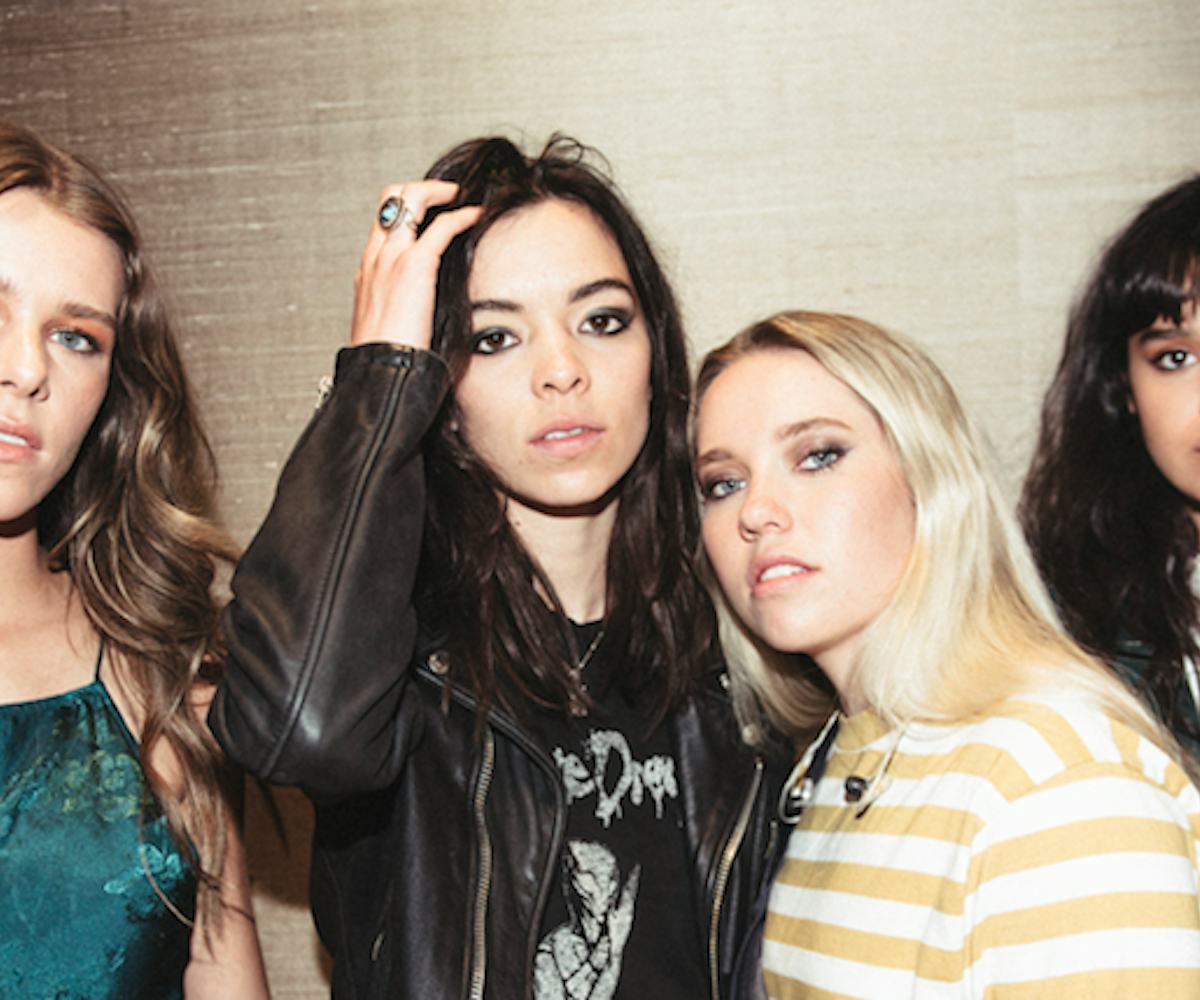 photo by Lindsey Byrnes
The Aces Gave Fans A Night To Remember At Their #Playlisted Performance
Last month, pop star Ellise raised the bar for our #Playlisted concert series with her amazing vocals and cover of Billie Eilish's "Idontwannabeyouanymore." And this month, The Aces gave fans another incredible night of music with their encore-worthy performance at The Grove in L.A.
Fresh off a killer performance on Late Night With Seth Meyers and Bottle Rock Fest earlier last week, the Utah band was met with a gaggle of screaming fans, who eagerly showed up to get a good spot following soundcheck. After an unforgettable performance of their hits, including "Volcanic Love," "Last One," "Lovin' Is Bible," "Waiting For You," and "Stay," fans wanted more—and they got it in the form of an insane encore. 
Peep some exciting shots from the show, below. We'll see you in June!
The gang's all here!
Cristal Ramirez is serving up nothing but heart and soul on that mic.
The Aces and tacos?! What a dream.
Fan pandemonium at its finest.
Drummer Alisa Ramirez is channeling the energy we want to manifest all 2018.
Bassist McKenna Petty is giving us a lesson on how to rock a bass. 
Ramirez is the definition of a natural born star.