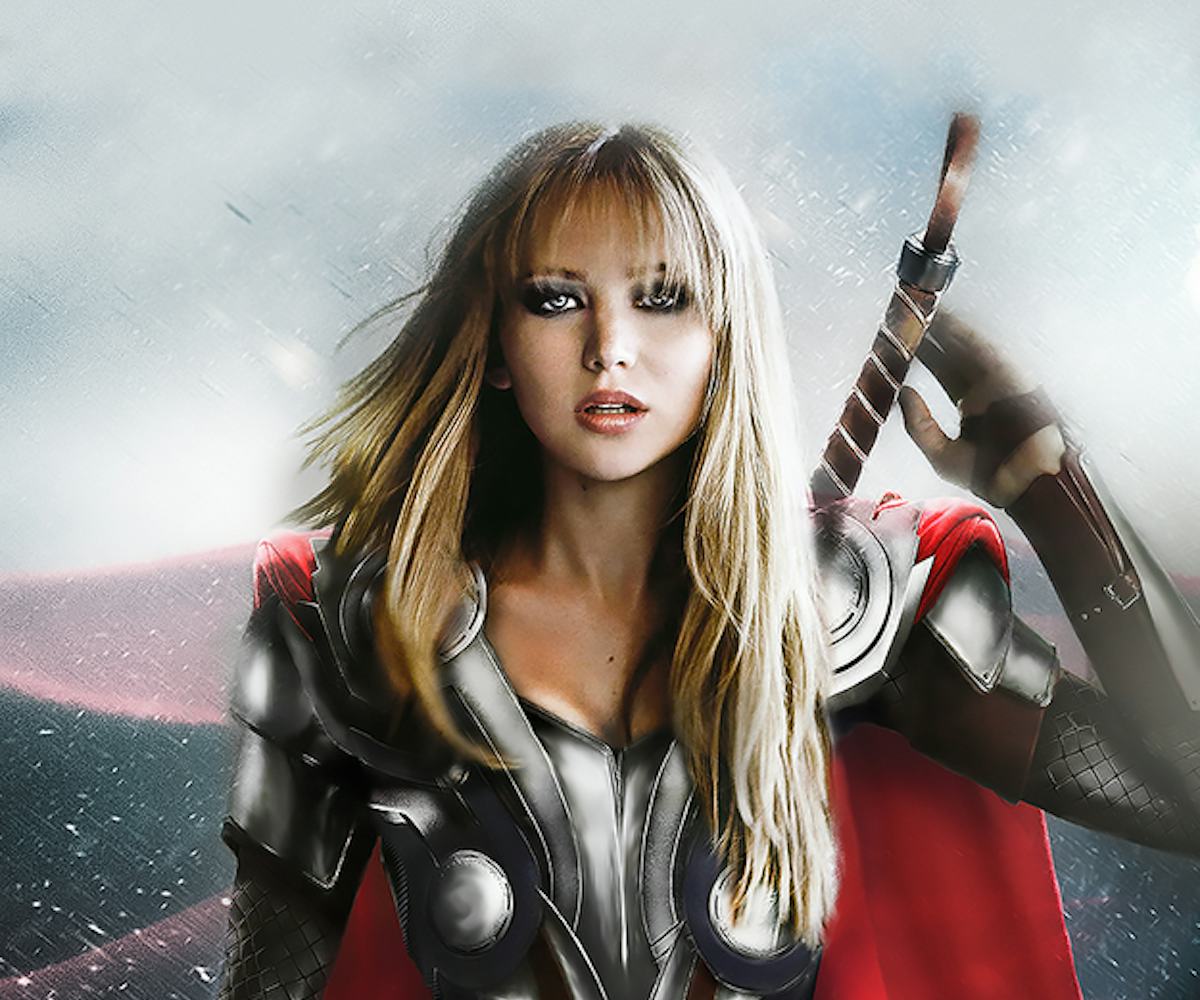 an artist gender-swapped all of the avengers
jennifer lawrence is worthy to wield the power of thor
Flipping the genders of superheroes is a long-established, well-loved internet tropes, and artist Ágnes Domokos' has added to that trend with her series of all the Avengers impressively rendered and cast with some of Hollywood's most talented, beautiful heroines. 
There's Amber Heard as Captain America, Jennifer Lawrence as Thor, Mila Kunis as Bruce Banner, and Kate Beckinsale as Iron Man. There's even Kristen Stewart using her trademark, "I'm completely out of f*cks" smirk as Loki, and Chris Pine as Black Widow. Basically, all Marvel would have to do to get a woman Avengers (Wovengers?) movie off the ground is add money and stir.
As awesome as this is—and it is awesome—the images do beg some questions. First off, how do we feel about the fact that all of the actors this female artist chose are significantly younger than their male counterparts? Secondly, we see Kunis as Banner, but when are we going to see her as Hulk?
Ágnes Domokos
Ágnes Domokos
Ágnes Domokos
Ágnes Domokos
Ágnes Domokos
Ágnes Domokos