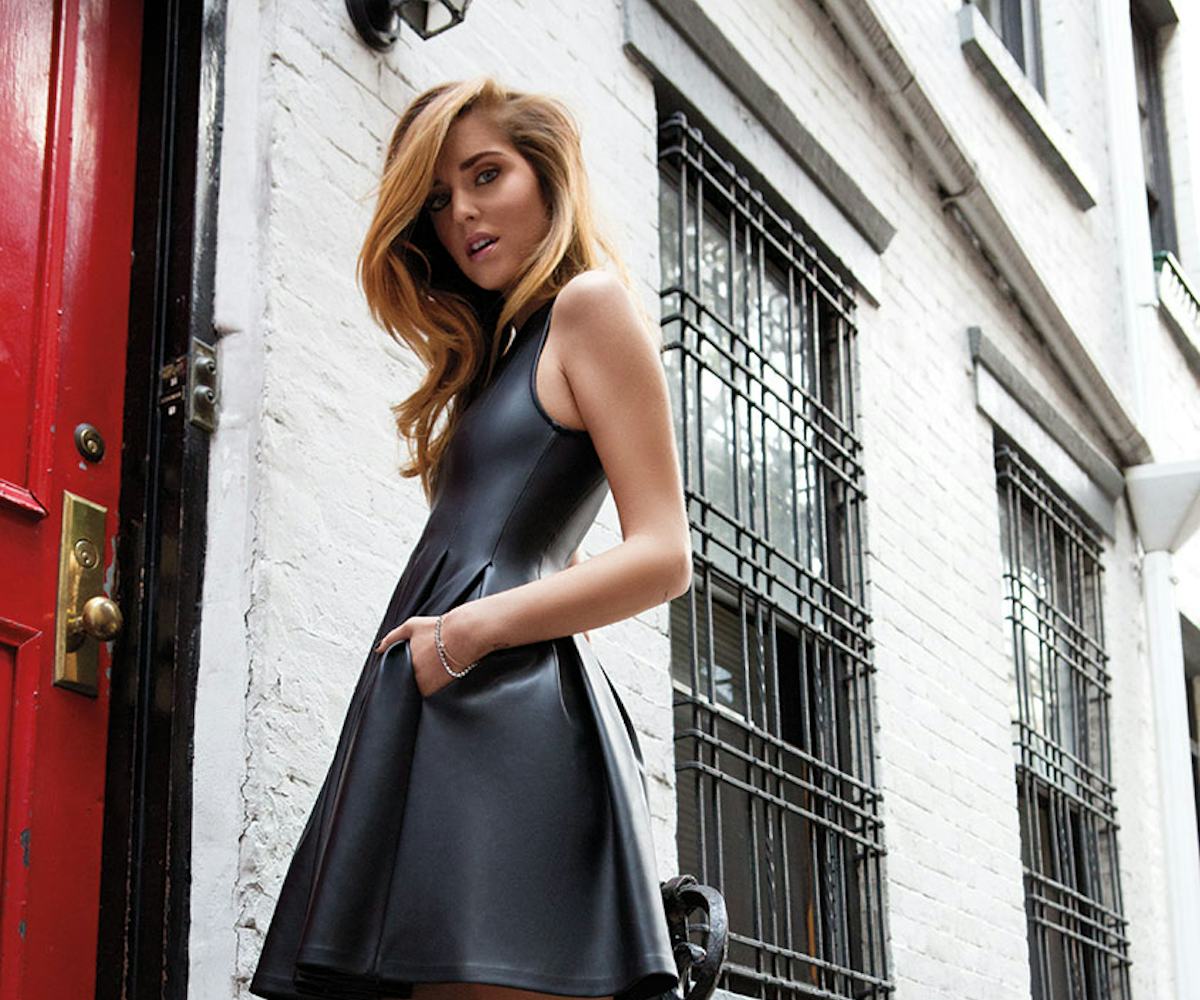 go blonde
why chiara ferragni's collab with steve madden is the bomb.
Fashion week has descended on New York, and that brings one thing to our mind (well, you know, other than fashion shows): shoes. Sure, NYC is covered in a slushy mess right now, but in our dream lives we stroll into the tents at Lincoln Center and the shows at Milk in stilettos like we're Elle Woods on the first day of Harvard Law School.
Making our shoes dreams more of a reality is The Blonde Salad blogger, Chiara Ferragni's new line of spring '14 shoes in collaboration with Steve Madden. If you don't know Ferragni, you should. The Italian blogger has sophisticatedly cool style and even cooler footwear, plus she's starting to make her mark big time on the fashion world. From starring in Guess ads to designing shoes with Steve Madden, she's on her A game, so we decided to ask her about exactly how she does it. So read on to get to know Chiara Ferragni a little better, and then see all the her shoes styles in the slideshow, and shop the collection here. 
Why did you want to collaborate with Steve Madden?
I've always loved how Steve is able to create cool collections that are fitting each and every girl style.
If a girl could only buy one pair of shoes from your collection, which pair should she buy?
I would say the golden slip ons; they can be easily matched with any outfit.
What's your style motto?
Always be yourself.
Who is your ultimate style icon?
Kate Moss.
If you had to wear one outfit for the rest of your life, what would it be?
A little black dress.
What's your most beloved piece of clothing?
My leather jacket.
If The Blonde Salad were a real salad, what would be in it?
Arugula, mandarin oranges, walnuts, gorgonzola cheese.