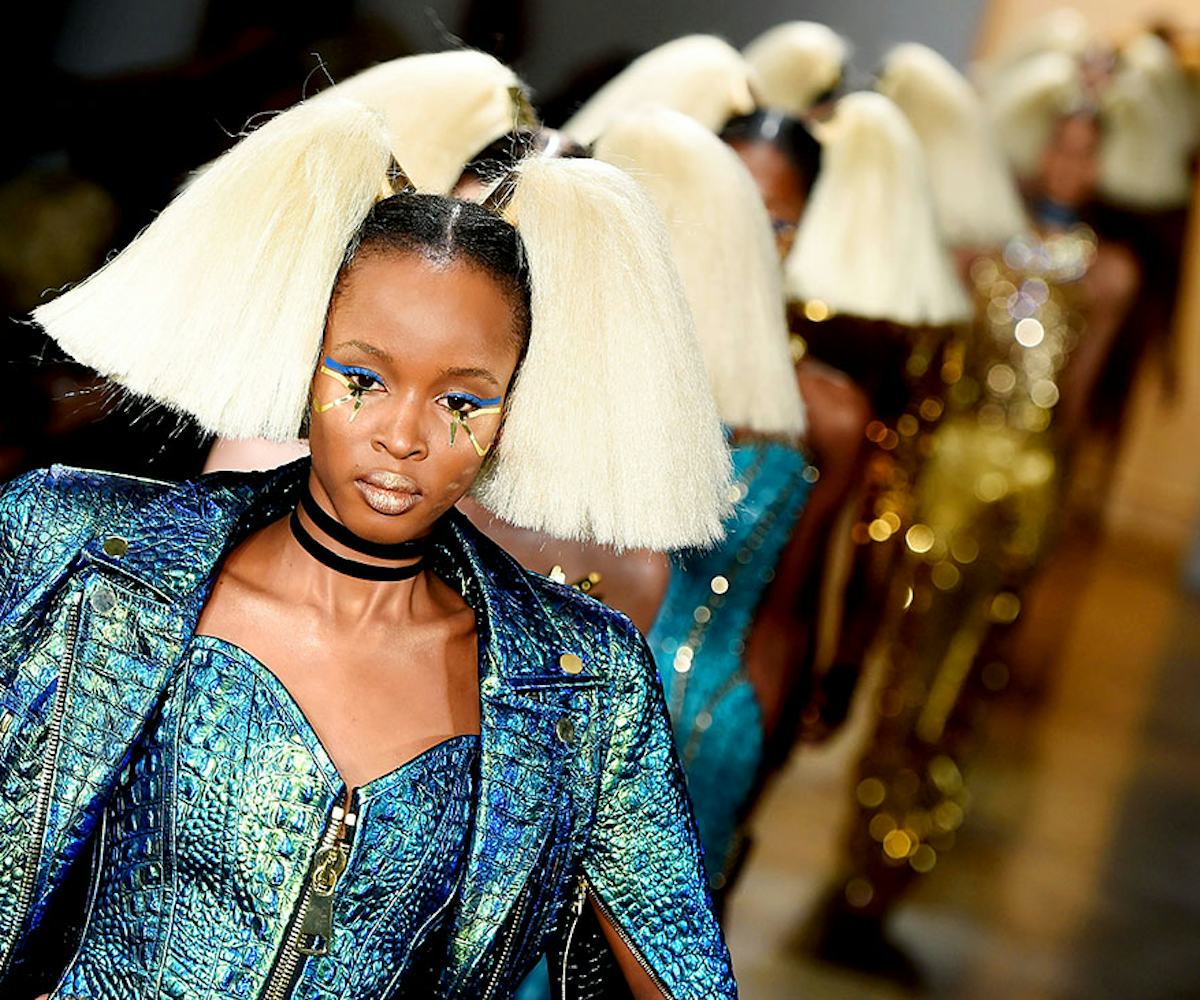 Photo by Slaven Vlasic/Getty Images
Why The Blonds NYFW Show Is Still On Our Minds
gold, gold, and more gold.
The fashion we've seen on the runways this month has, for the most part, managed to balance the aspirational with the accessible—the styles were elevated but we could still, quite easily, imagine ourselves wearing them. Not so with couture at The Blonds show last week—but, then again, that wasn't really the point. Nor is it ever with this brand: Known for custom-designed, crystal-covered corsets and bodysuits worn by the biggest names in pop culture (think: Miley, Bette Midler, and Nicki Minaj), The Blonds always go big in a way that only they can, and this season's collection did not dissappoint. 
"We definitely like to like to stir shit up," David Blond told NYLON backstage before the show began, in a narrow hallway where piles of gold accessories and sculptural, gilded bodysuits glinted. The makeup was all gold, too, reflecting an overall inspiration that Blond described as "Egyptian meets disco; it's Egyptian lovers, it's the sun." 
What that translates to is a collection where everything shines, which is pretty standard for The Blonds—but this time around, they went even bolder. "We've extended all the corsets to become corset-dresses, and nothing about any of it is abbreviated," Blond explained. "The embroidery of this season is above and beyond what we typically do. We took things that are our signatures and we blew them up, so that everything has monolith-type spikes, for example." 
Click through to see the looks from one of Fashion Week's most mind-blowing shows.