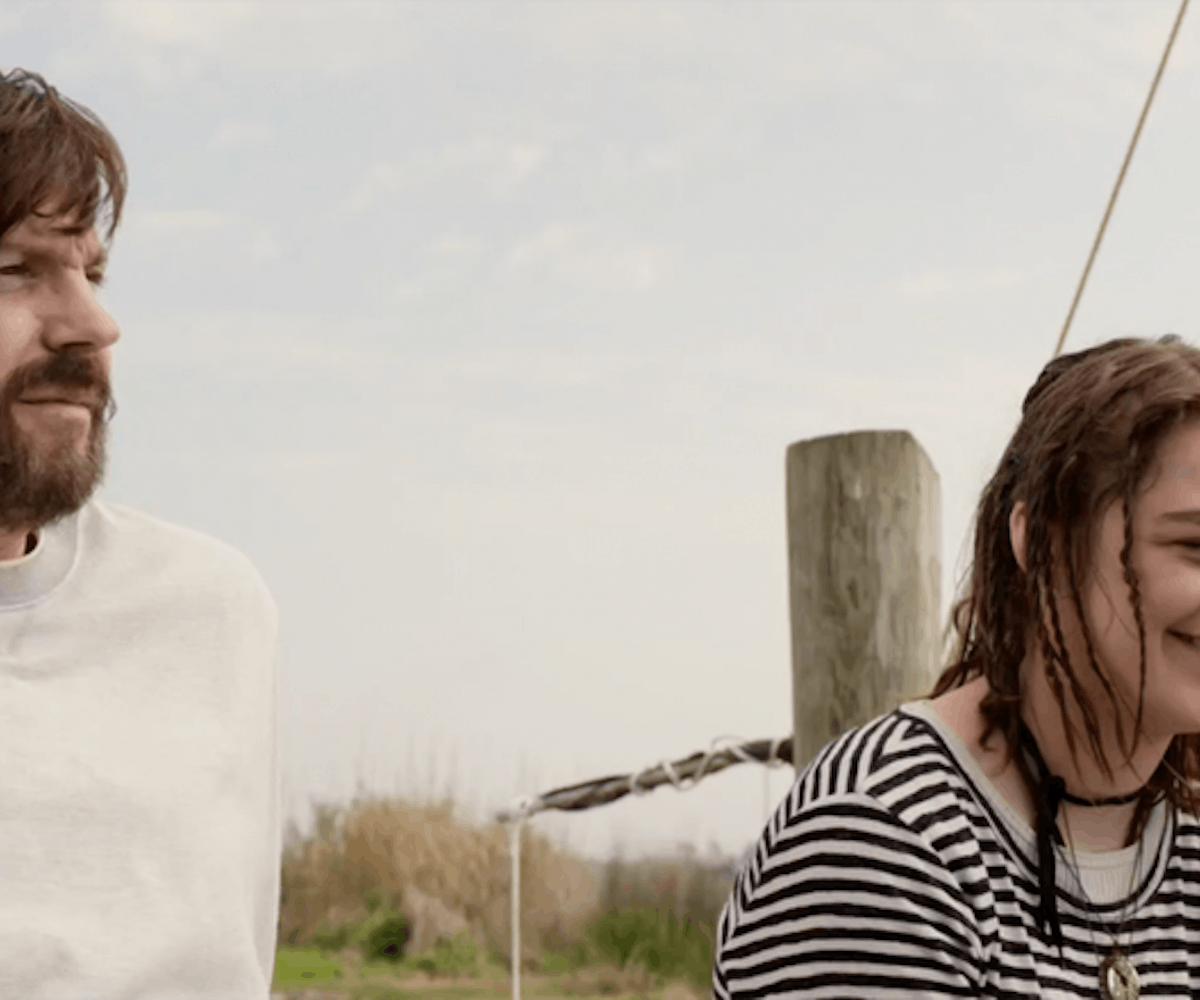 We Really Want To Like The Trailer For Maisie Williams' New Drama 'The Book of Love'
But they're making it so hard
At some point, a bunch of very talented and well-liked performers decided to sign on to a project called The Devil and The Deep Blue Sea. It's the story of a widower, who works as an architect and who comes across a homeless teenage girl in his neighborhood and decides to meddle in her life because his late wife asked him to. This involves building a raft out of trash, so she can sail it across the Atlantic Ocean and escape her troubled past. On paper, it sounds syrupy and overly sentimental, but with Maisie Williams and Jason Sudeikis in the leads, along with a supporting cast that includes Mary Steenburgen and Jessica Biel, you'd figure there's something worthwhile here. Add to that a musical score written by none other than Justin Timberlake, and The Devil and The Deep Blue Sea had some potential.
Nope. Now renamed the gag-worthy The Book of Love, the movie's first trailer is a head-scratcher, with our beloved Williams putting on an awkward Southern accent, and the story hitting cliché after cliché. Bad movies happening to great actors is nothing new—and can be an unfortunate byproduct of art made by committee. We doubt Williams read the script and envisioned the treacly final product, but its director, Bill Purple, is a first-time filmmaker and the original vision for the project likely got muddled somewhere along the way. The movie premiered at the Tribeca Film Festival earlier this year, earning the following review from Variety.
Sound the quirky-whimsical-uplift alarm, as The Devil and the Deep Blue Sea delivers towering tidal waves of idiosyncratic mush. Maudlin flashbacks, contrived twists, transparent themes and a soppy score all slosh about Bill Purple's drama, which concerns a grieving widower and a wayward female teenager who overcome their kindred abandonment issues to build a raft out of trash on which the girl plans to sail across the Atlantic Ocean to the Azores islands. Its every gesture phonier than the last, the Tribeca-launched film appears destined for a watery theatrical grave.
Sounds about right. Watch the trailer above.