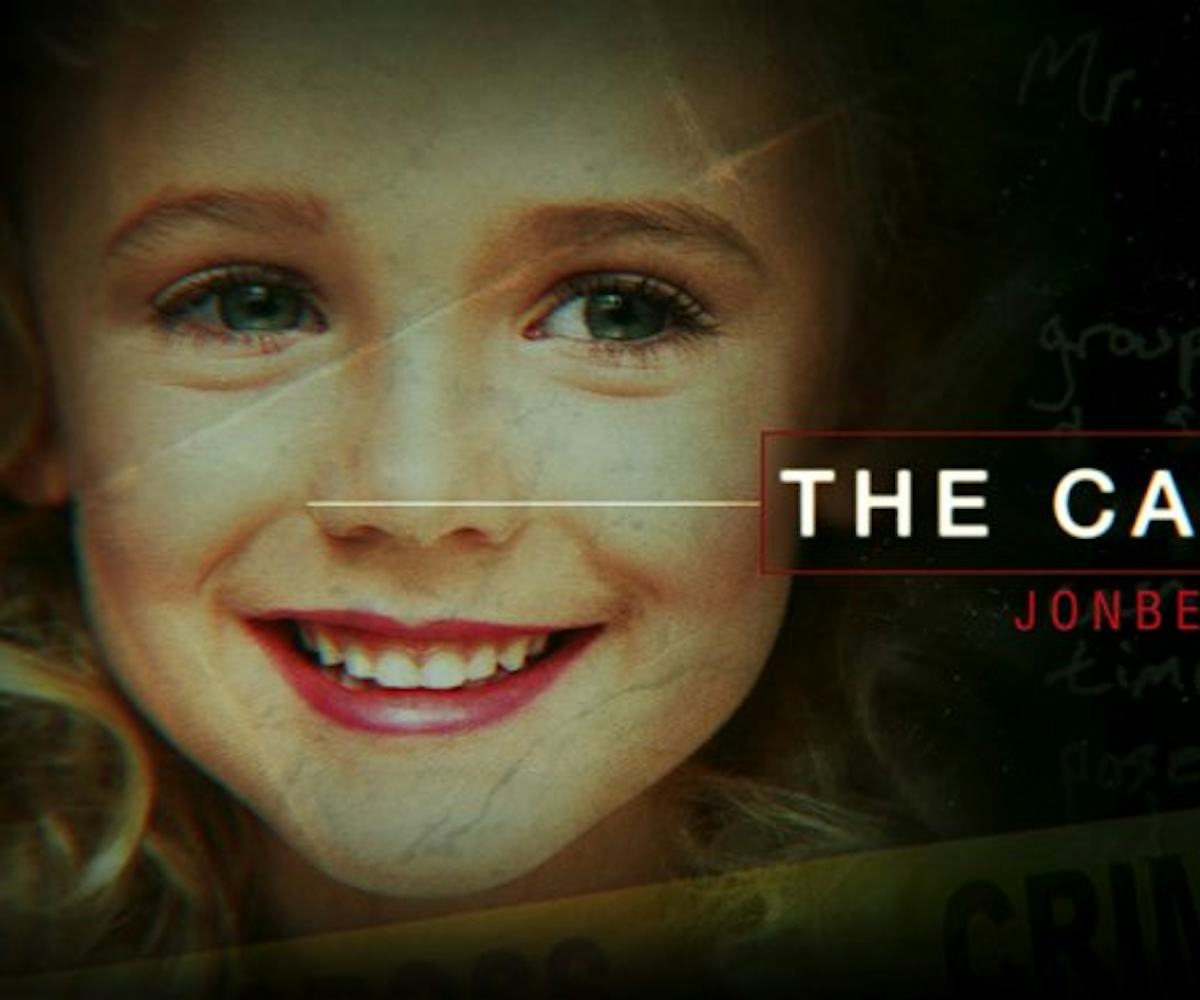 'The Case of JonBenét Ramsey' Will Fill Your Heart's 'Making A Murderer' Void
Watch the trailer for the docuseries
In 1996, the murder of a six-year-old pageant beauty, JonBenét Ramsey, on Christmas Day caused a media frenzy. This year will mark the 20th anniversary of her untimely death, and to this day, nobody has been able to figure out who did it. Now, the pieces of the unsolved murder are being brought back to light in The Case of JonBenét Ramsey.
Executive produced by Tom Forman and Eddie Schmidt, the six-hour docuseries will chronicle the crime through a re-examination of all of the evidence. According to The Hollywood Reporter, the people involved in the original murder investigation will make an appearance in the series. Features include Jim Clemente (former New York City prosecutor, retired FBI supervisory special agent and profiler), James Fitzgerald (retired FBI supervisory special agent and forensic linguistic profiler), Dr. Henry Lee (forensic scientist), Dr. Werner Spitz (leading forensic pathologist), and James Kolar (former chief investigator for the District Attorney in Boulder, Colorado).
Obviously, we don't live for murder, but we would be lying if we said that shows like this didn't intrigue us. It's pretty bizarre how so many murders can remain an unsolved mystery. Shonda Rhimes' How To Get Away With Murder was scary enough from the ethical side of things, but then Netflix shook us up with its true crime series Making A Murderer, and now nothing will ever be the same. (Trust no one!)
The Case of JonBenét Ramsey premieres on September 18 on CBS. The program is scheduled to run for one week in three two-hour installments: September 18 at 8:30pm EST; September 19 at 9pm EST; and September 25 at 8:30pm EST. Watch the trailer, below.