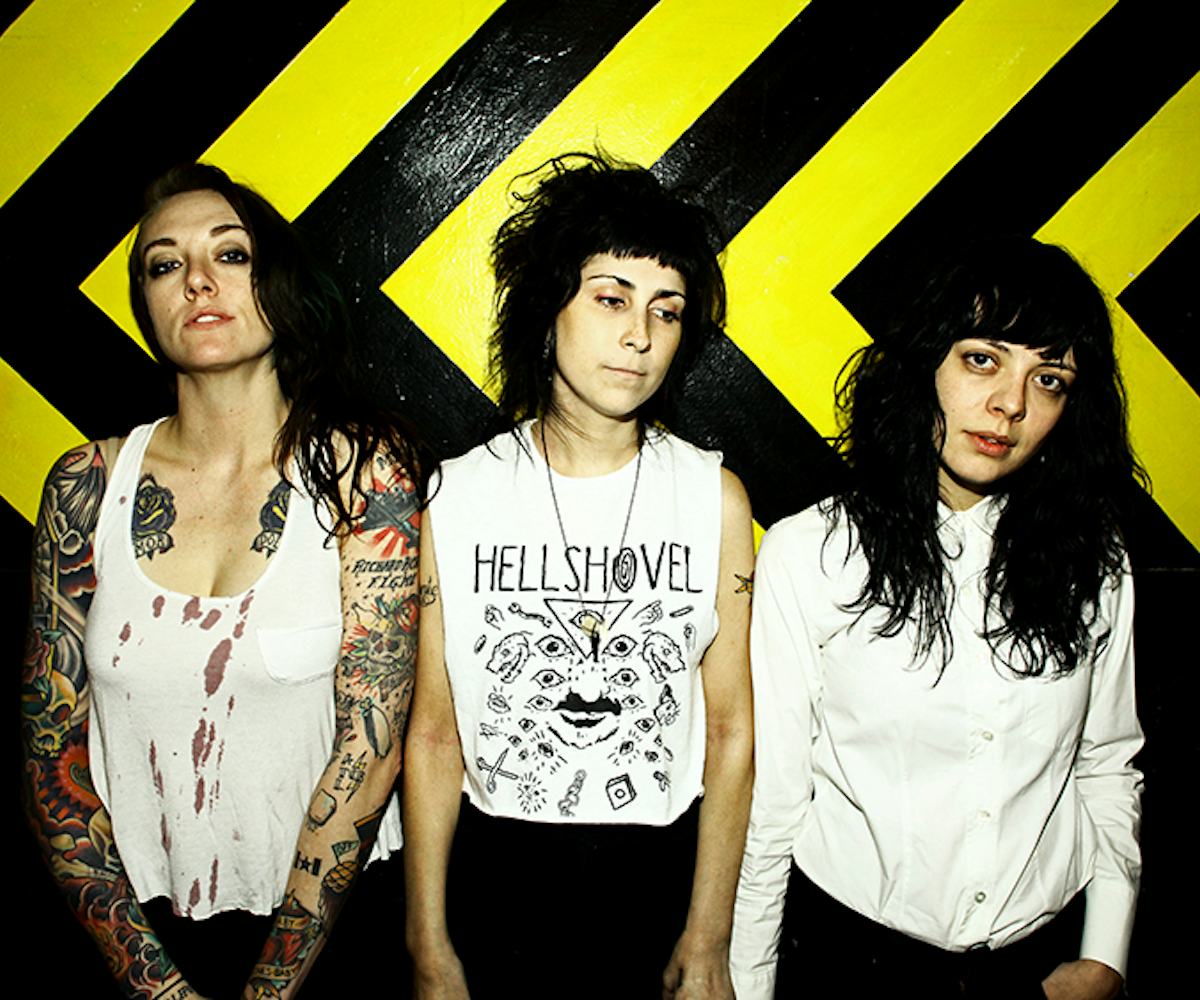 photo by ryan russell
song premiere: the coathangers
hear some new music from a super punk girl group.
The Coathangers started making music as an excuse to hang out, so it's fitting that their punk rock beats have been the perfect soundtrack to our weekend shenanigans for the past seven years.
Now a trio, these badass women from Atlanta have been sharpening their raspy sound for their fourth LP Suck My Shirt set for release next month on Suicide Squeeze Records. Catch them and their tunes that could totally back a modern-day Hitchcock flick on tour this year with The Black Lips and Audactity, and at SXSW. 
And get ready to shake your hair, cause we've got an exclusive premiere of their new track "Springfield Cannonball" that's filled with scratchy guitar riffs and jumpy vocals. Check it out below.