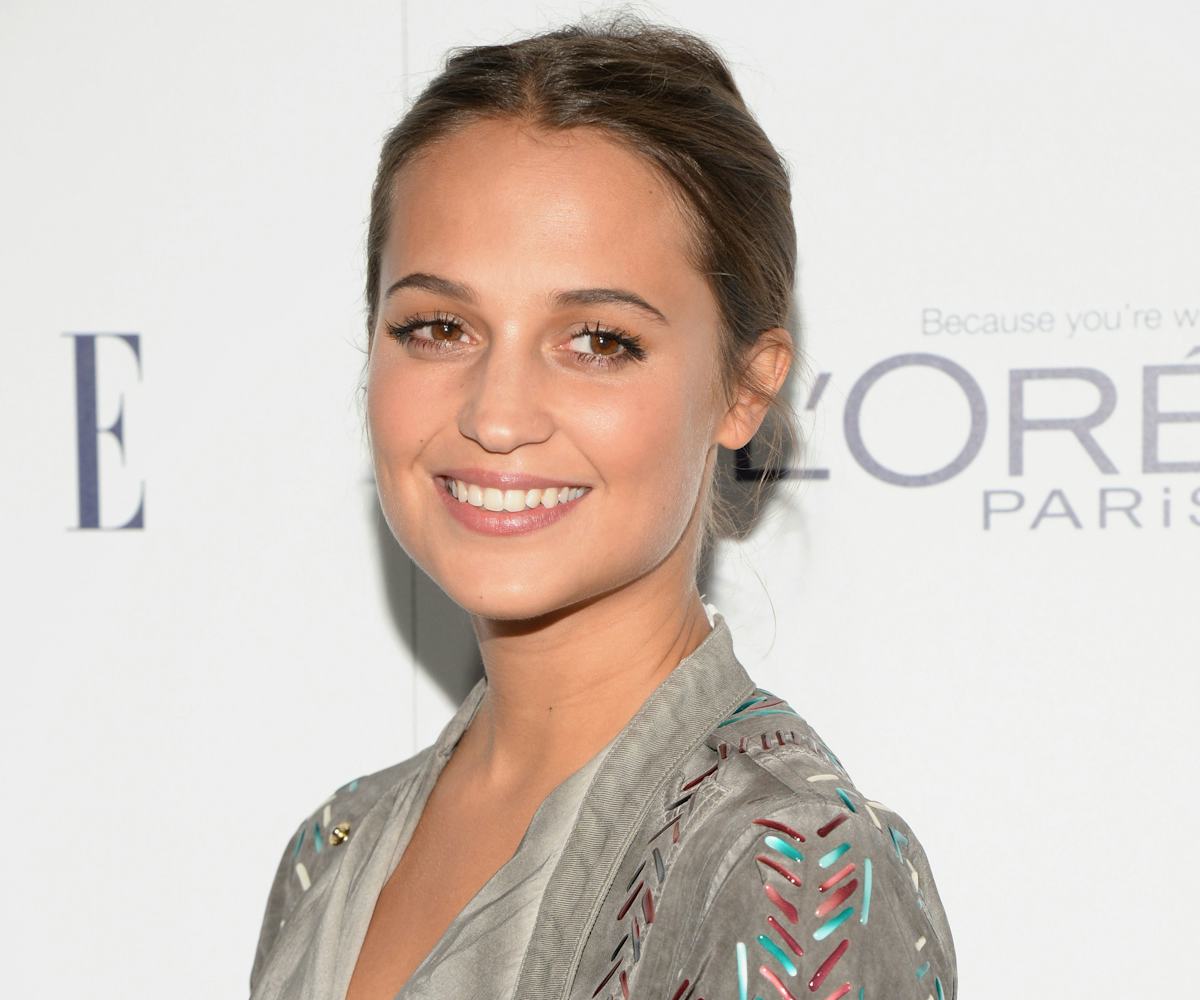 Photo by Michael Kovac/Getty Images
Alicia Vikander Reveals Her Inspiration For Playing Gerda In 'The Danish Girl'
+ explains the 'profound love'
Alicia Vikander is having an incredible year—the Swedish actress went from being relatively unknown, aside from her relationship with Michael Fassbender, to landing lead roles in six breakout films between 2015 and 2016. Her part in Ex Machina left all viewers convinced that Vikander is going to be the next big thing in Hollywood. Without a doubt, Oscar nominations are headed in her direction, especially with all the buzz that's been surrounding The Danish Girl.
In the film, Vikander plays opposite Eddie Redmayne as Gerda, the wife of Lili Elbe. We caught up with the leading actress to learn more about the relationship between Gerda and Lili in the film, as well as where she found inspiration for this special role.
Watch the interview in the video above, and check out our chat with Tom Hooper and Eddie Redmayne here.