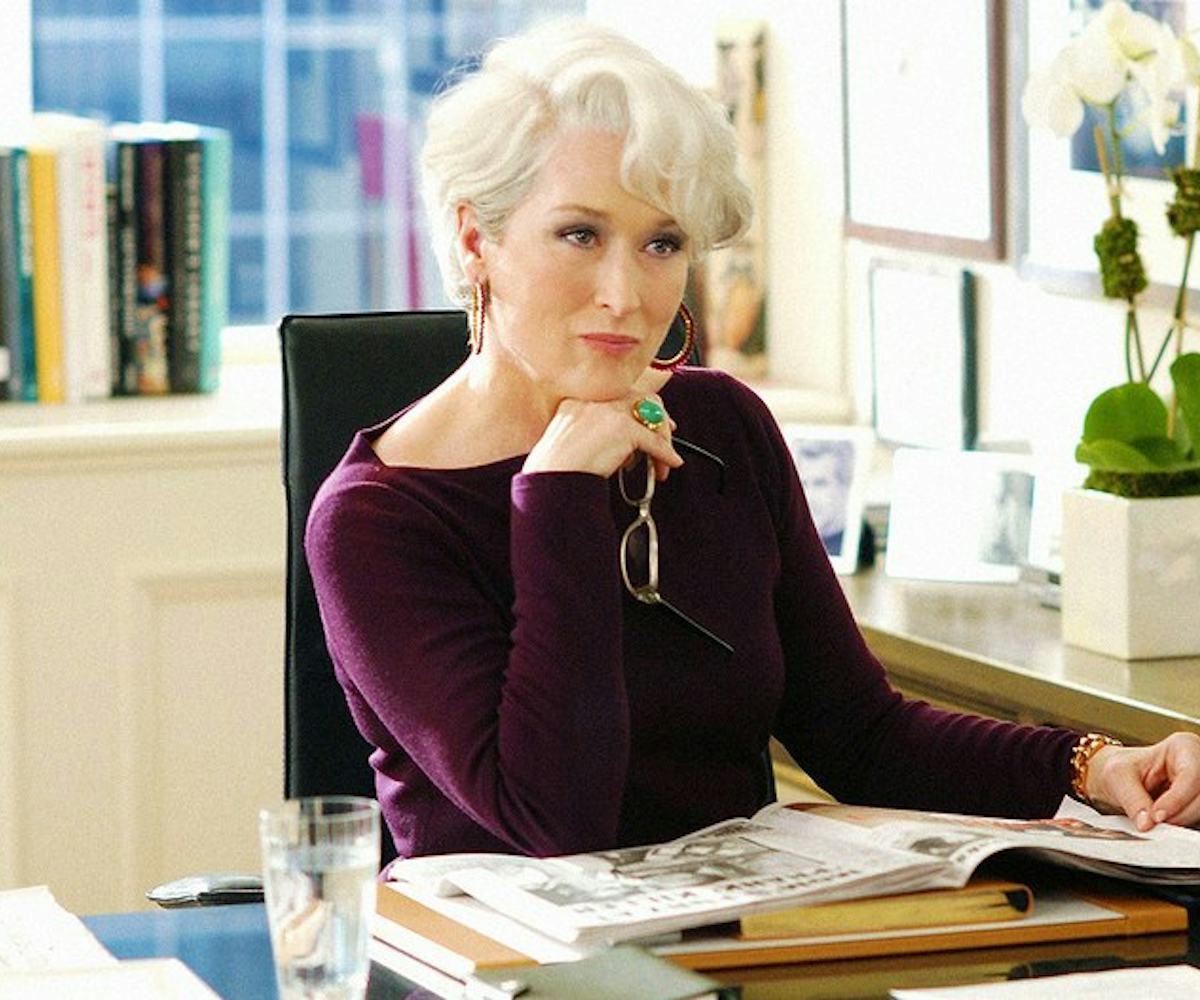 Photo courtesy of 20th Century Fox
Elton John Is Bringing 'The Devil Wears Prada' To Broadway
The perfect musical for millennials
Calling all fashionistas! Your favorite flick from the 2000s is about to revived—Entertainment Weekly reports that The Devil Wears Prada is headed to Broadway. Elton John will compose the music for the production, which is being developed by Paul Rudnick. Producers Kevin McCollum and Bob Cohen are also involved in taking the drama to the stage.
"Re-imagining The Devil Wears Prada for the musical theatre is super exciting," John said in a press release. "I'm a huge fan of both the book and the feature film, and a huge aficionado of the fashion world. I can't wait to sink my musical teeth into this hunk of popular culture."
The Devil Wears Prada has experienced quite the entertainment cycle. The original book written by Lauren Weisberger was published in 2003, followed by the groundbreaking David Frankel-directed film adaptation starring Meryl Streep and Anne Hathaway in 2006.
Details regarding the production timeline of the musical have not been revealed at this time, but we'll be sure to keep you posted as this all unfolds. For now, re-watch the film for the millionth time!