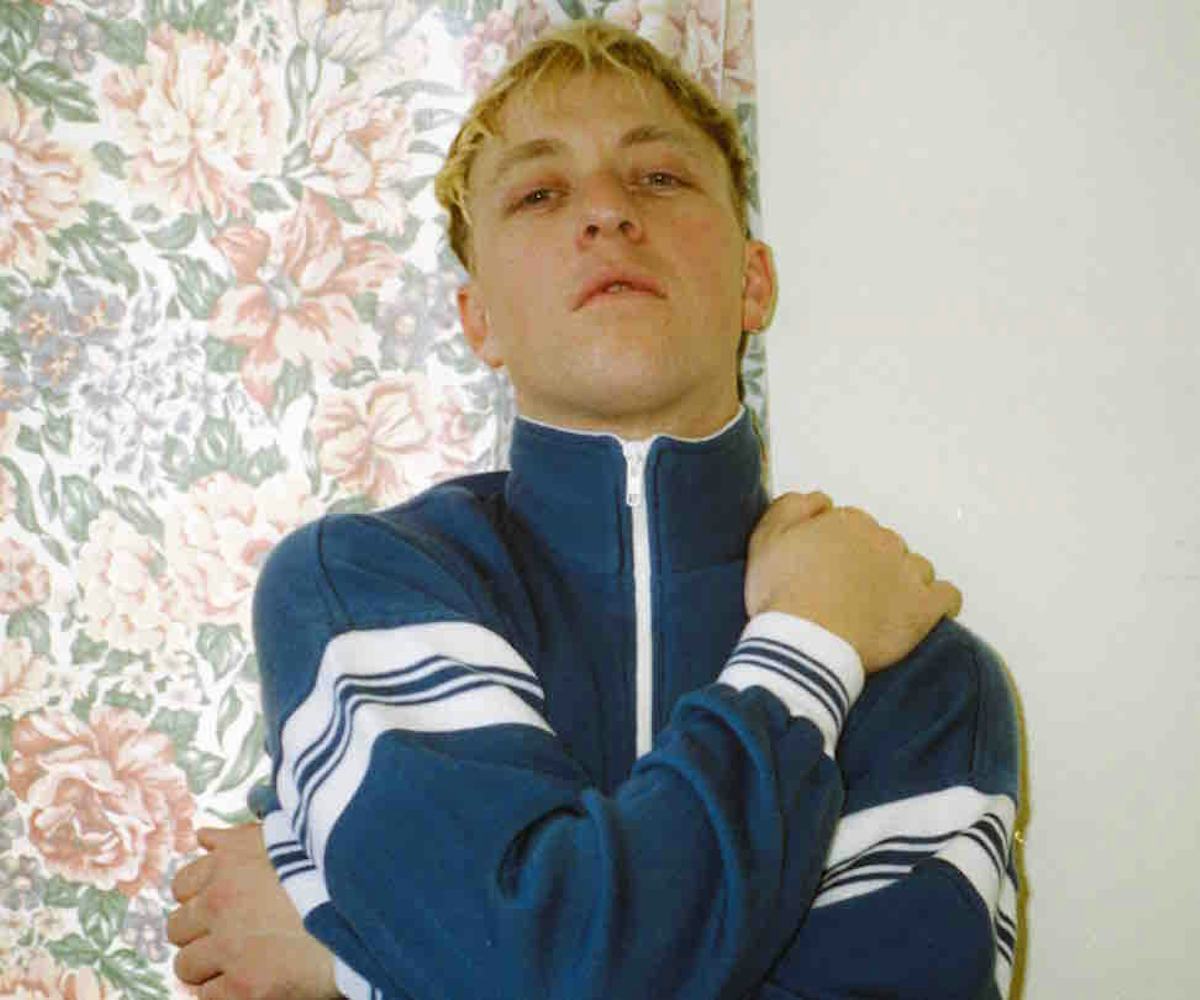 The Drums' Jonny Pierce Takes Us Track By Track Through His Personal New Album
'Abysmal Thoughts' is available now
If you went by their name alone, you'd be forgiven for thinking The Drums featured multiple members, when, in fact, in their current form, The Drums are a one-man show. Jonny Pierce founded the band in 2009 with Jacob Graham, and together they released a self-titled debut album which featured the single "Let's Go Surfing." That song, an ode to '50s beach rock with its jangly guitars, breezy whistling, and carefree lyrics, could give off the impression that The Drums were a frothy band more concerned with good vibes than saying anything of substance. But the beachy sound was a cover for much darker tendencies.
That darkness is on full display on The Drums' fourth album, the largely autobiographical Abysmal Thoughts, released last Friday on Anti- Records. Pierce, on his own after Graham quit the band following their 2014 release Encyclopedia, is free to dive headfirst into his stormy history as a gay teenager growing up as the son of a homophobic pastor in upstate New York ("Head of the Horse"), as someone still grappling with past romances, and as someone who sees the world for what it is in 2017: messy, complicated place. Here, Pierce takes us through his thought processes for writing each song on Abysmal Thoughts.
"Mirror"
"I feel like on every release before Abysmal Thoughts, I was lyrically pointing the finger outward. I was always blaming others in my songs for my hardships. This album was about that a little bit, but much more so it was about taking responsibility and looking inward."
"I'll Fight For Your Life"
"This is one of those songs that was too big for me to feel comfortable using as a single. I do that a lot. I put a lot of effort into making a song really catchy and exciting, but sometimes I go for it to the point where I feel weird featuring it as more than an album track. This one is good to dance to."
"Blood Under My Belt"
"It's weird. I spent very little time writing all the tracks on the album, except for this one. 'Blood' took forever, and that's usually not the case for the biggest of my songs—'Surfing,' 'Money,' 'Days,' etc. took what felt like minutes to write. I think that 'Blood' involved some serious and personal subject matter, and that may or may not have slowed down my process in writing it. My heart didn't want to go there, I guess."
"Heart Basel"
"I know this sounds crazy, but after I finished writing this song and listened back, I felt it had some Talking Heads elements to it, musically. Maybe? This track is about being down at Art Basel a couple of years ago, and feeling really mistreated by a boy I was crushing on. He kinda played with my emotions, but I shouldn't have been seeing him anyways. He's one of those professional plus-ones, if ya know what I mean."
"Shoot the Sun Down"
"I wrote this song after waking up one day at my lake house in upstate New York. The night before, a friend of mine and I got drunk off red wine—the song mentions vodka, but ya know—and we talked about our deepest secrets. It was a gorgeous night, and I didn't want it to end."
"Head of The Horse"
"By far the most detailed and personal I've ever been as an artist. This is an advantage of being the lone member of The Drums. I get to do and say whatever I want. It allows me to not be as general lyrically. This song is made up of various harrowing accounts from my childhood and young adult years. The title is a play on words. I grew up in Horseheads, New York."
"Under The Ice"
"This is my favorite song on the album right now. It harkens to 'vintage' The Drums more than any other song on the album. It also sums up the album for me. Feeling 'under the ice' or detached from the world. Wanting more but feeling less."
"Are U Fucked"
"This song is a letter of concern to my ex of whom I wrote a lot about on the album. It is me asking if he is okay after all the dust had settled, or if he was totally feeling 'fucked' like I was. I love the use of persuasion and the muted saxophone that slides in near the end as well. Musicality!"
"You're Tenderness"
"I actually wrote this song for my unreleased solo album years ago. It was sitting on the shelf and I dusted it off, and it seemed to fit with everything else on the album. The track is musically insane, but the song is about feeling insane! I use saxophone, and there is also some jungle influence with the drumming. This is the new The Drums!"
"Rich Kids"
I know there are exceptions, but a lot of rich people I know really act selfishly and, honestly, aren't that smart. I think growing up poor can also lead to selfishness and lack of brains, but at least when you are poor, you have a good excuse to be an asshole! This song is my tongue-in-cheek 'fuck you' to the establishment.
"If All We Share Means Nothing"
"I went back and forth about putting this song on the album. It's so goddamn tender. I decided it was okay to be this tender. If I'm not going to make myself vulnerable, then what's the point of me making music?! Little fact: This song used to be a stomper, complete with drums and lots of danceable elements. Sometimes less is the most!"
"Abysmal Thoughts"
"I felt like the album needed to have a closing piece that sort of encapsulated all the elements of the 11 songs previous to it. I simplified the lyrics to be very repetitive. Because life can be like that: abysmal, abysmal, abysmal."