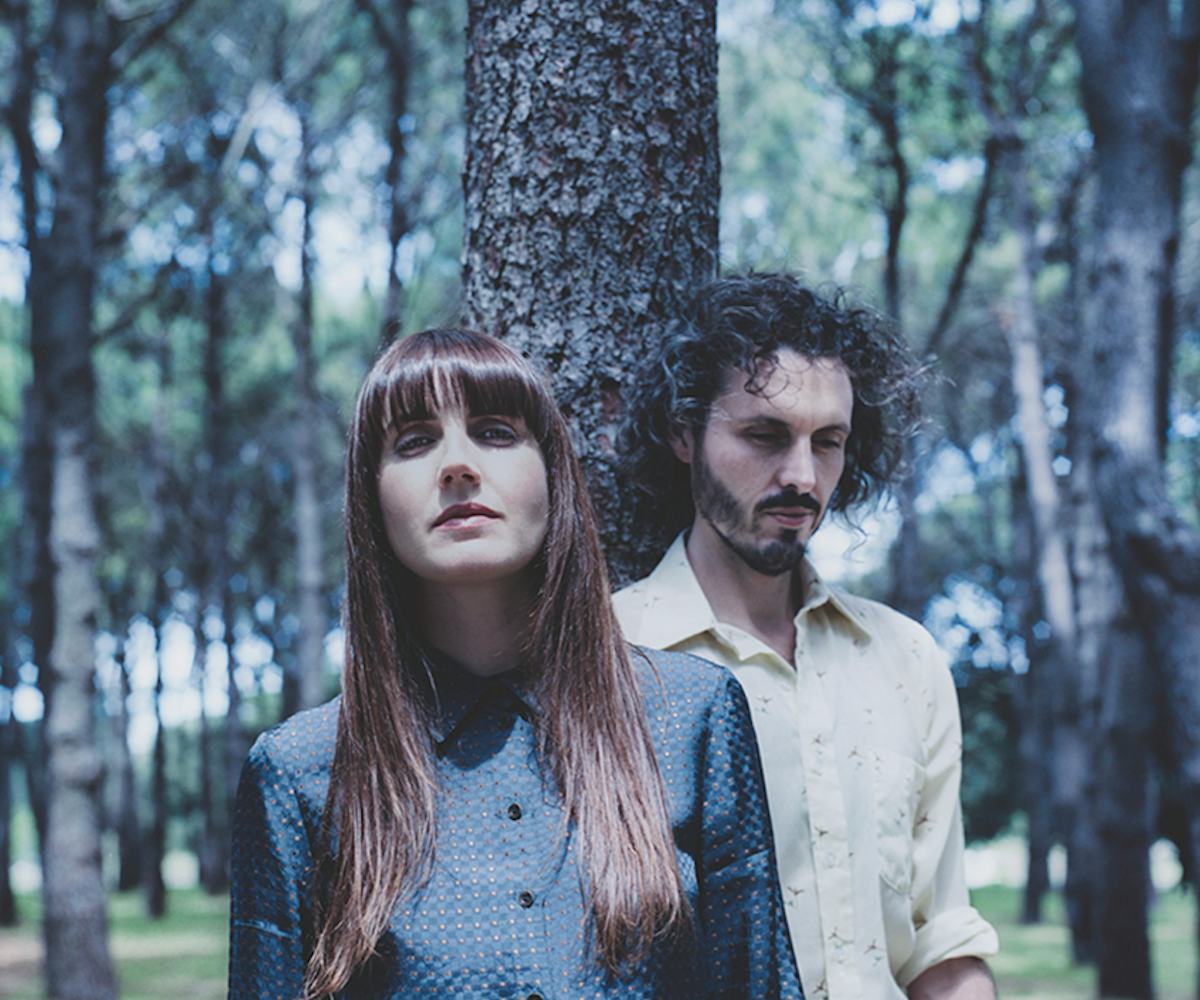 song premiere: the falls
how about some easy breezy folk music to make your monday?
Let me paint you a picture of the NYLON office right now: Everyone's shoes are covered in snowy sludge. Cashmere cardigans are on the backs of chairs. Fluffy hats are dripping water on the sides of desks. And outside the windows a barrage of snow is falling on New York City.
It's the perfect moment to cozy up with a hot tea and take in some new music. And a new track from The Falls has us feeling like we're living in a dreamy folk world. Led by Melinda Kerwin's sunny vocals contrasted by Simon Rudston's deeper ones, the group's newest track "Into The Fire" is the perfect tune for those of us on the anti-Valentine's Day train. And it makes sense why--after dating Kerwin and Rudston broke up after Valentine's Day and channeled their melancholy into their first EP, released in 2011. Three years later and they've just moved to the US from Australia and are continuing to create breathy folk-infused songs that would fit on a playlist alongside Crosby, Stills, Nash, and Young, Fleetwood Mac, and Mumford and Sons. 
This year you can catch them on tour in the US with Delta Rae and at South by Southwest. But until then you should probably listen to "Into The Fire" on below and then download it for free for the next 24 hours! Our snow day treat to you!