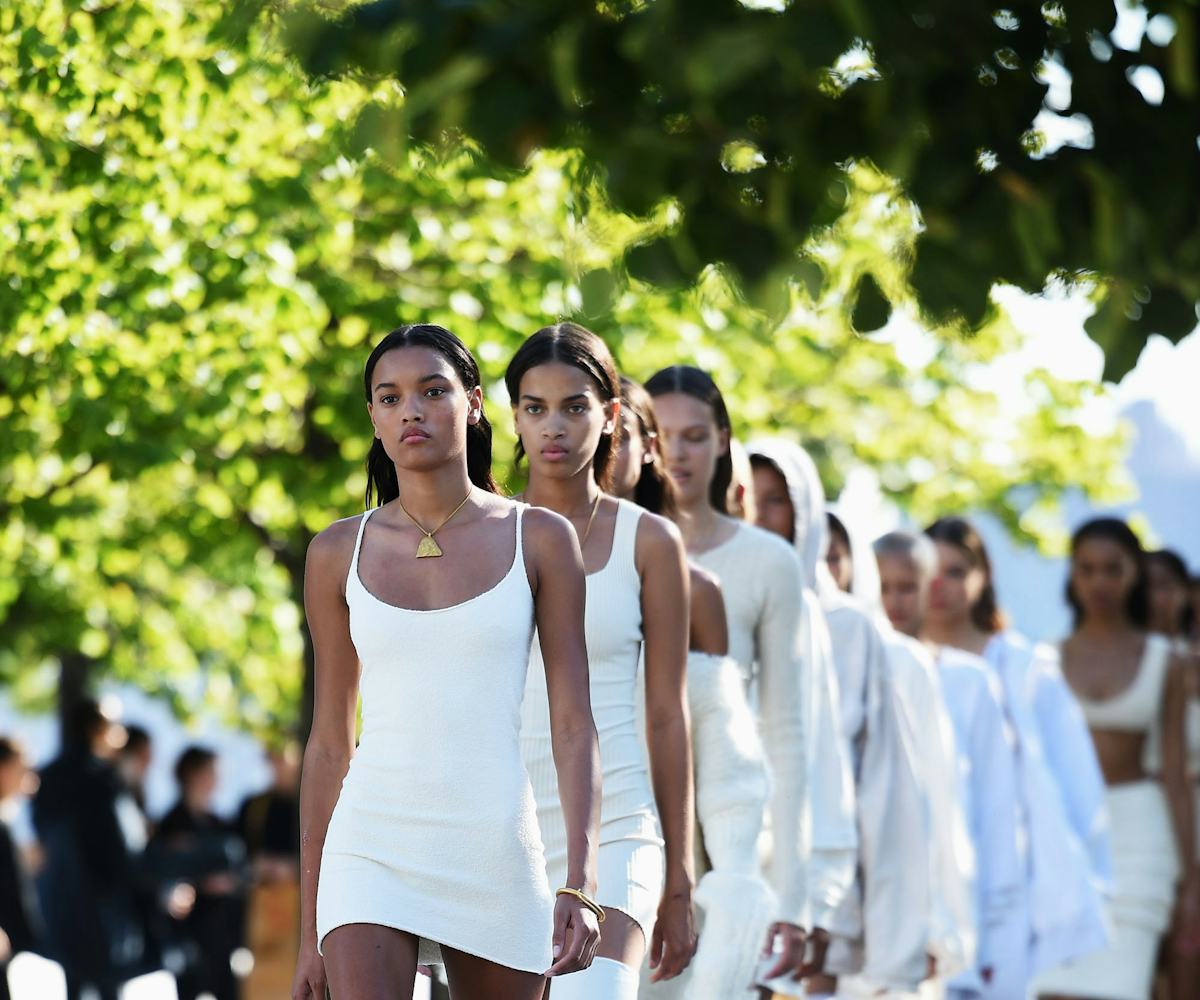 Photographed by Dimitrios Kambouris/ Getty Images.
Report Shows How Diverse The Spring 2017 Runways Really Were
Spoiler: the numbers aren't great
The fashion industry has been preaching the importance of diversity for years now—rightfully so. But, according to The Fashion Spot's biannual report, it appears to be falling on semi-deaf ears.
The website examined 299 shows from New York, London, Paris, and Milan and the models who appeared in them. Stats show that more than 74.6 percent of the models cast were white, while 25.35 percent were models of color, a very minor increase from last season's 24.75 percent. Of the four fashion weeks, NYFW historically has the highest diversity rating of the bunch (30.3 percent compared to Milan's disappointing 20.9 percent), but the percentage dipped slightly from last season. A surprising finding, The Fashion Spot points out, given the CFDA's push for change.
When we get into individual show findings, things get even more depressing. Despite the controversy surrounding it, Kanye West's show came out on top for inclusion (97 percent were models of color). Mary-Kate and Ashley Olsen's The Row show, on the other hand, included an all-white cast.
Of course, when we're talking diversity, we're not always talking race. Of the 2,973 models in New York, only 16 were plus size. If it seems like the Big Apple didn't fare well, Europe included not one plus-size model on the runway. Transgender models made up a measly 0.11 percent (10 appearances) of runway shows (a minor uptick from last year) while women 50 and older popped up 13 times total—the most in history.
If these numbers don't conjure up feelings of pride or hope in the industry, that's because they're pretty dismal. Percentages have gone up slightly, sure, but there's still a very long way to go, specifically when it comes to gender and body inclusivity. You can check out a more in-depth breakdown of numbers over at The Fashion Spot.