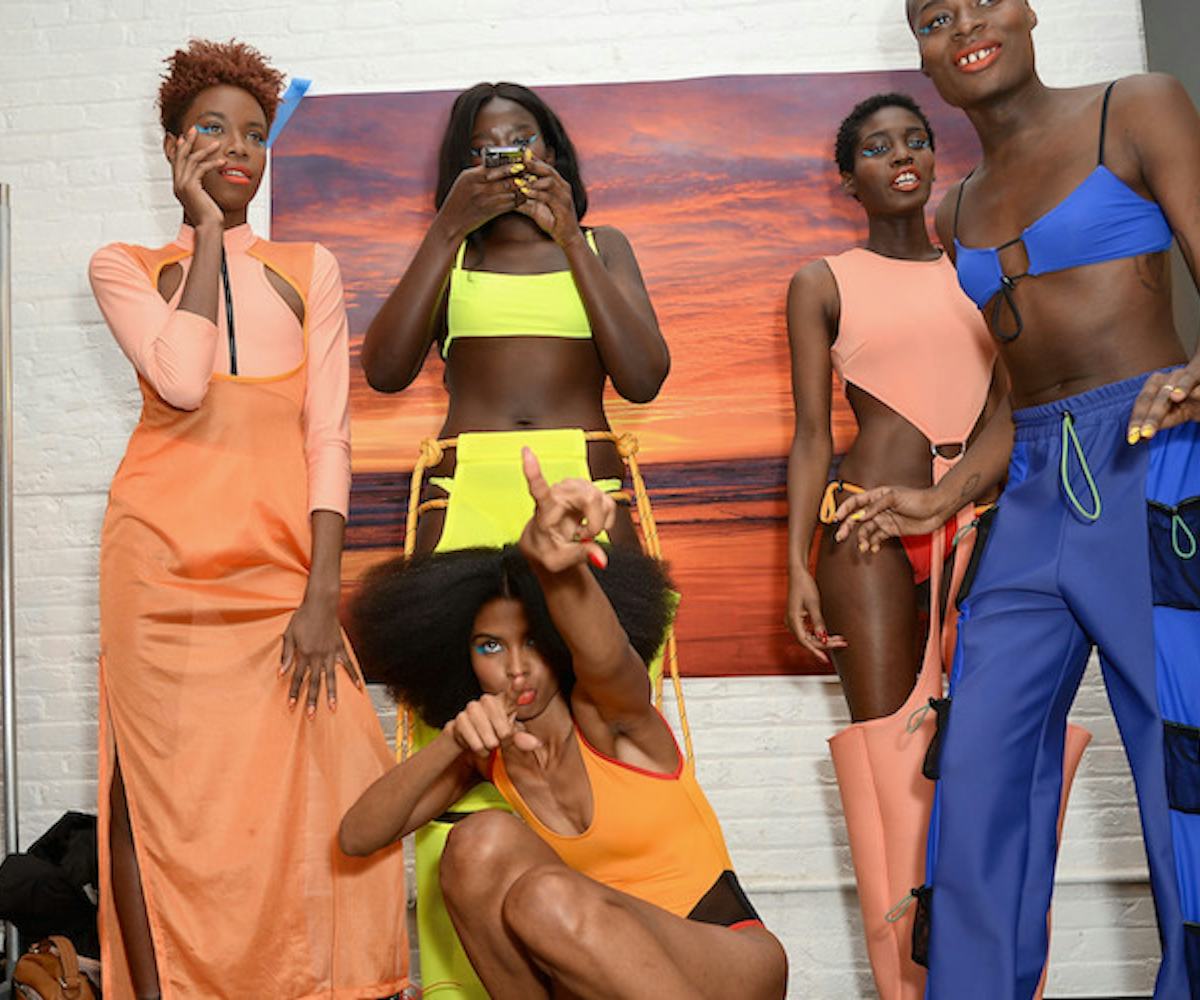 Photo by Andrew Toth/Getty Images
Fall's Runways Were The Most Diverse And Transgender-Inclusive Yet
But not in terms of age or size inclusivity
The results are in for The Fashion Spot's seasonal runway report, that analyzes castings on the runways of New York, London, Milan, and Paris, and they mark a big improvement for diversity and transgender inclusivity.
Fall 2018 saw the most racially diverse castings ever, with the total number of nonwhite models across all four cities increasing to 32.5, though this is just a 2.3 percent increase from last season. New York was the most racially diverse, featuring 37.3 percent nonwhite models, with the rest following behind: London at 34.6 percent, Paris at 31.1 percent, and Milan, which consistently falls behind, at 27.1 percent.
The top five most racially diverse shows this season? Gypsy Sport, Ashish, Chromat, and Matthew Adams Dolan, with Jeremy Scott and Brandon Maxwell tied for fifth. Five out of six designers showed in New York, which means that Europe really needs to step its game up. Overall, though, there has been a pretty substantial increase since The Fashion Spot began reporting on diversity back in 2015.
Images via The Fashion Spot
While runway star Teddy Quinlivan, who came out as transgender in September 2017, made up for a big percentage of transgender and nonbinary castings for both Spring 2018 and Fall 2018, the number of gender-inclusive castings (that didn't include Quinlivan) increased by 13 from last season.
Image via The Fashion Spot
Unfortunately, there wasn't any growth in terms of size and age diversity. In fact, there was a decrease in both. Only 13 models this season were above the age of 50, which makes up 0.2 percent of all models on the runway and is the lowest number recorded since the same numbers in Spring 2017.
This season also saw a drop, from 38 to 30, in plus-size models appearing on the runway across all cities. As The Fashion Spot points out, plus-size models only made up around 0.4 percent of total castings during these last three seasons, which is not nearly enough.
While we're of course happy to see a consistent increase in racial diversity and gender-inclusivity on the runways, the decrease in plus-size and 50-plus models is simply not acceptable. This is a sign that there's still so much progress to be made and that we need to keep fighting to be represented.