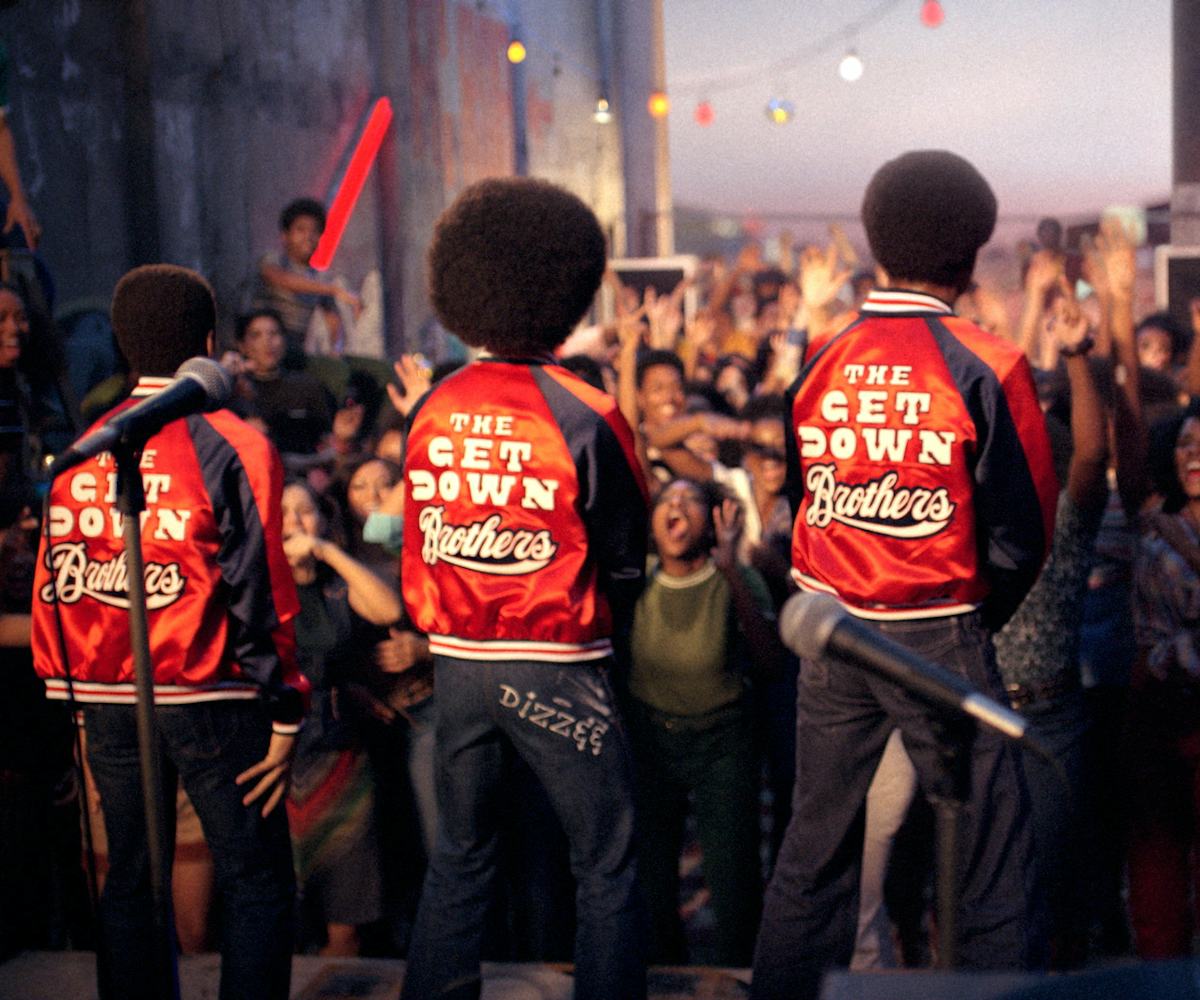 Photo courtesy of Netflix
'The Get Down' Gets Canceled After One Season
Netflix has pulled the Baz Luhrmann-directed program
Netflix's The Get Down made instant history by being the most expensive original series the platform had ever produced at the time, with a price tag of $120 million. (A few months later, The Crown would, well, steal that crown.) Now that history will have quite the asterisk attached: News came today that The Get Down is done after only airing one season. Undoubtedly, this is because, as Variety reports, the show's viewing audience wasn't even close to matching that of other hits on the service's roster, like Orange Is the New Black and Stranger Things. 
Director, Baz Luhrmann, released a lengthy statement about the show's cancellation on Facebook. He explained that he was unable to devote the necessary time to the show, writing: 
When I was asked to come to the center of The Get Down to help realize it, I had to defer a film directing commitment for at least two years. It kills me that I can't split myself into two and make myself available to both productions. I feel so deeply connected to all those who I have worked and collaborated with on this remarkable experience.
As far as the cast and crew are concerned, Luhrmann made a point to emphasize how "unique and exceptional" they all are. He adds, "I can't tell you how privileged we all felt to have found such young, new talents, many of whom are now starring in motion pictures, creating music, and taking tremendous strides in their careers." 
Luhrmann also noted that it was an honor to be "embraced by the borough of The Bronx and the hip-hop community at large" throughout this process. And Luhrmann insists that the spirit of The Get Down will live on forever through its fans. That's nice, but we're just sad that we'll never know what ended up happening to Mylene Cruz, the "Butterscotch Queen" of the Bronx. You can read Luhrmann's full statement, below.