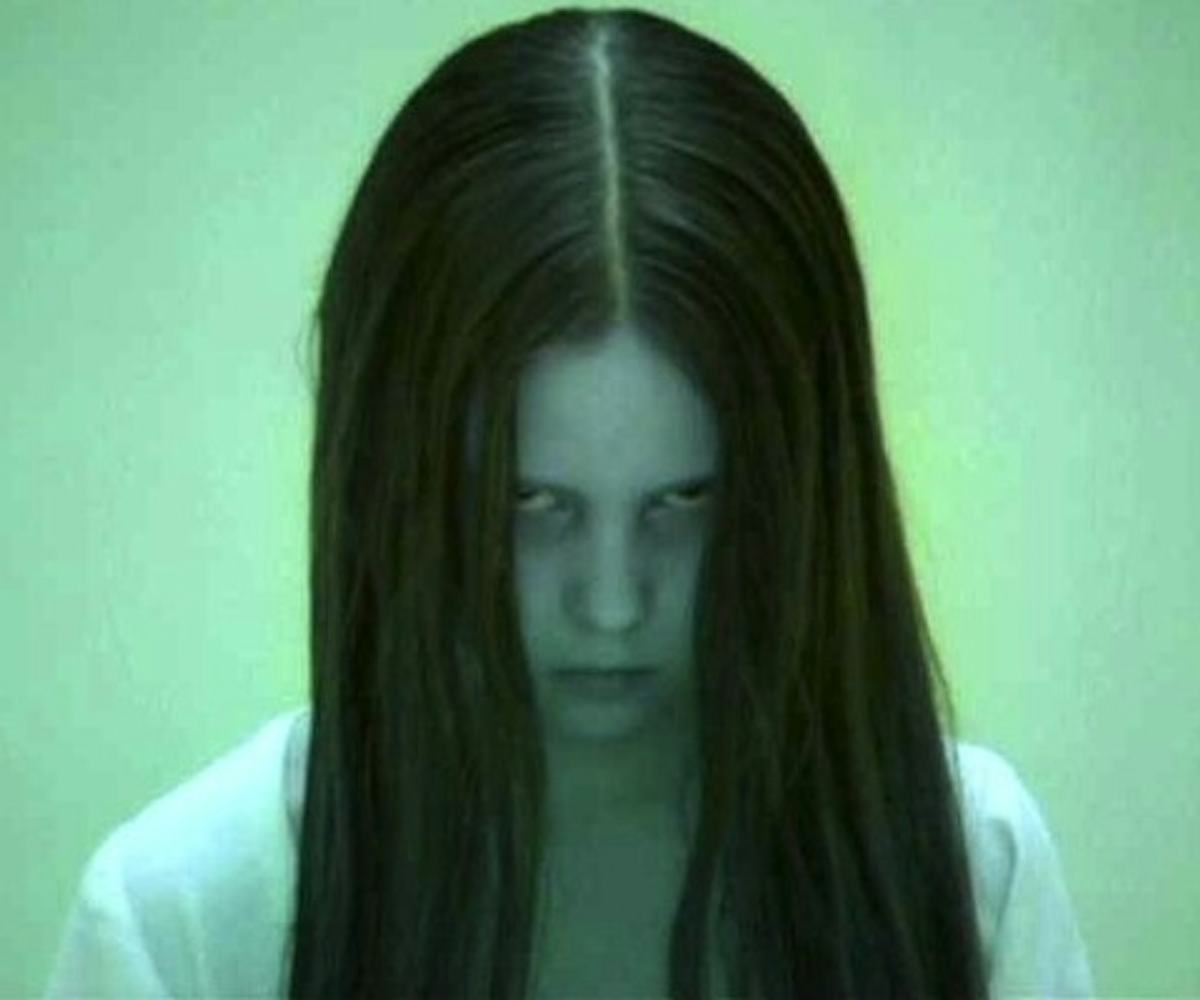 Photo courtesy of DreamWorks
the girl from 'the ring' grew up
spoiler: she's not that scary
We don't know about you, but back in our younger days, The Ring used to give us some horrific nightmares and television-induced anxiety. (Just hearing the word "VHS" sends shivers down our spines. Oh, the trauma.) The source behind all the terror? Then-12-year-old actress Daveigh Chase, who portrayed the film's evil, adolescent poltergeist-of-sorts, Samara. But after 13 years, Chase is back—and she's drop-dead gorgeous.
Whether or not we recognized her over the years, Daveigh has had prevalent roles in tons of our favorite freaky flicks from the '00s. She played Jake Gyllenhaal's younger sister, Samantha in Donnie Darko—the Sparkle Motion dance scene is ICONIC—and she was the voice of Chihiro in the English version of Spirited Away. Daveigh also voiced Hawaiian heroine Lilo in the Disney classic Lilo & Stitch and made a few appearances in TV shows like CSI: Crime Scene Investigation, Cold Case, Charmed, and ER. So it would seem she never quite got rid of her #dark roots.
Overall, she was a pretty cute kid once all those ominious dead ends were chopped off completely. In case you wanted to know more about Daveigh, she created a Tumblr called "Who The Fuck Is Daveigh?," but she hasn't updated it since last year. Instead, we'll all resort to creeping on her Instagram, which features everything from selfies to black cats.
Stay weird, Daveigh.
(via Buzzfeed)