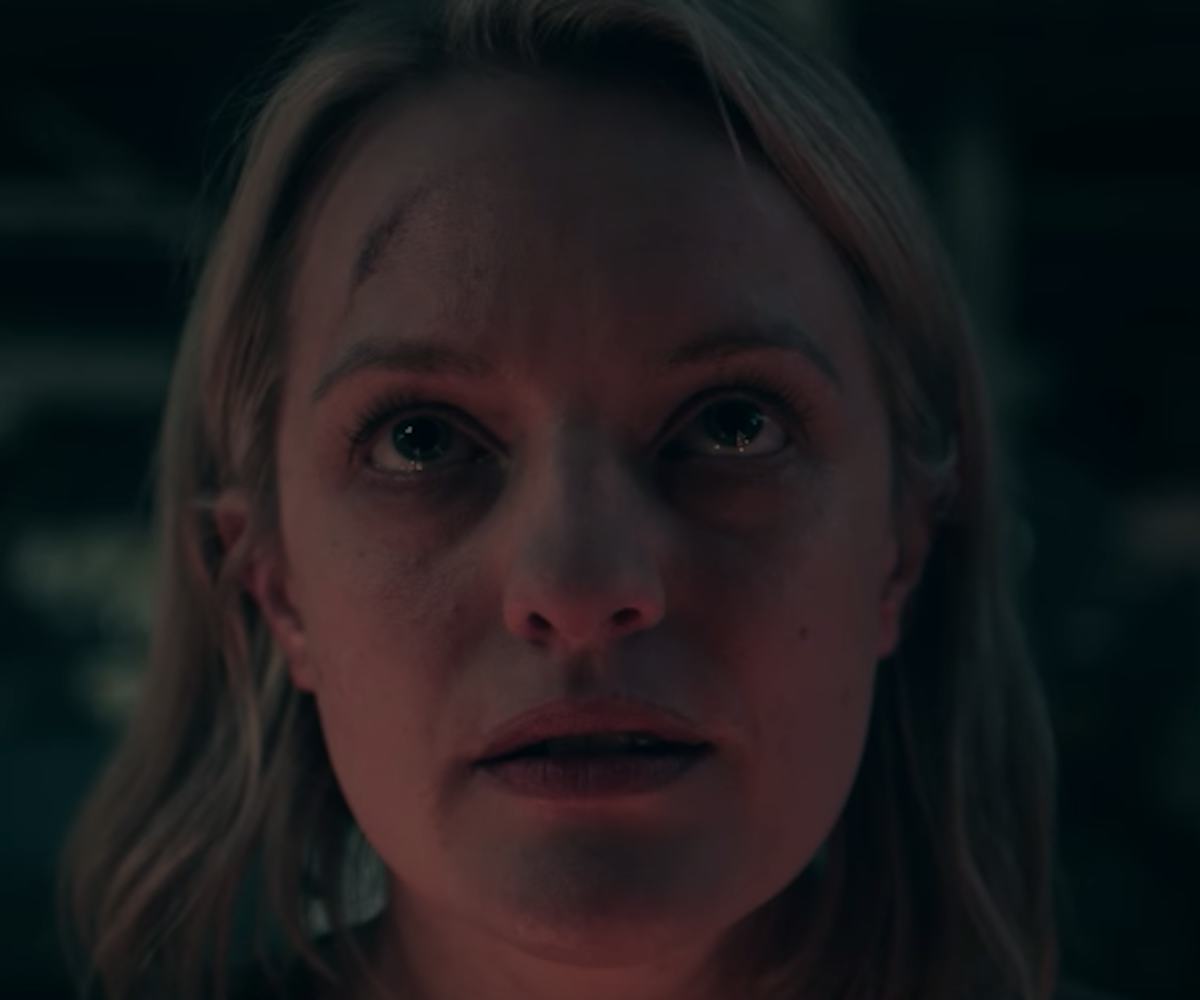 screenshot via youtube
Is Offred Finally Free In 'The Handmaid's Tale' Season 2?
According to the show's new trailer, yes
Earlier this month, we got a first taste of what's maybe to come in the next season of Hulu's The Handmaid's Tale by way of a chilling but cryptic teaser. Now, the network is finally blessing us with a proper look at the new season. 
If you recall, at the end of the show's first season, Offred/June (Elisabeth Moss) found out she was pregnant, and her fellow handmaids were in the midst of starting up a rebellion against the Republic. The new trailer begins with Offred questioning, "Is this what freedom looks like? What will happen when I get out? There probably is no out. Gilead is within you." 
The heart-racing, two-minute clip then goes on to show a variety of plot hints: Commander (Joseph Fiennes) is seen preparing to execute someone in the woods, Moira (Samira Wiley) is protesting Gilead's patriarchal rule (and making out in a bathroom), and Nick (Max Minghella), Offred's baby daddy and undercover member of the Resistance, promises to protect her and their future child. The short trailer also doesn't shy away from the graphic—flashes of a mass handmaid hanging and a couple drowning in a pool with weights shackled to their ankles appear in the clip. 
The trailer ends with Offred introducing herself using her real name and declaring her freedom: "My name is June Osborne. I am free."
The show returns to Hulu on April 25. Feast your eyes on the harrowing trailer, below.