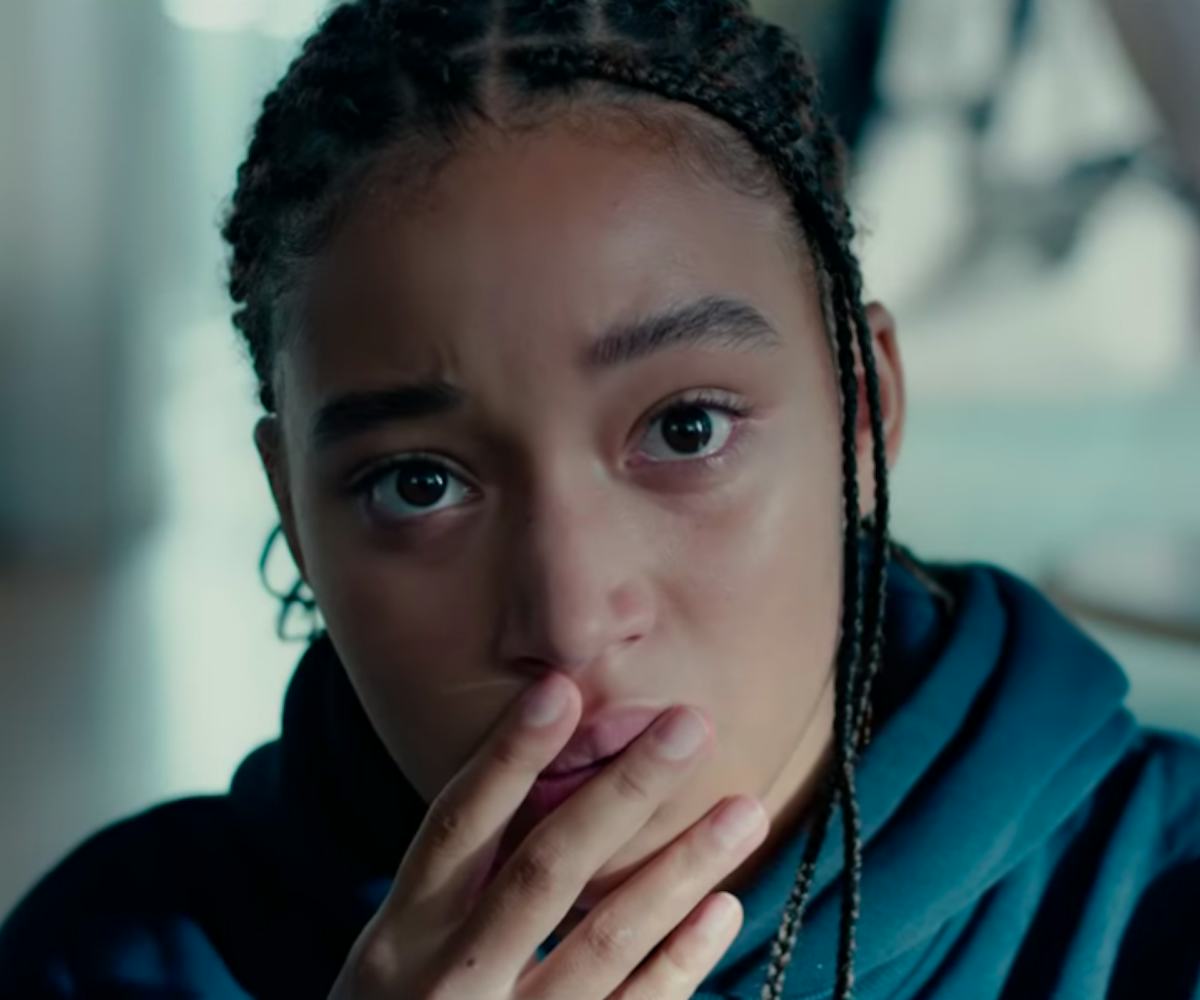 'The Hate U Give' Addresses Police Brutality In Chilling Trailer
"Find your voice, change the world"
The world got its first look at the trailer for The Hate U Give during last night's BET Awards.
Starr Carter (played by Amandla Stenberg) lives her life in two worlds: her poor black neighborhood and her rich white private school one. She oscillates seamlessly back and forth until one tragic night her childhood best friend, Khalil (Algee Smith), is shot dead by a police officer in front of her. Facing pressures from both of her worlds, she has to decide whether she's going to wade in the background or take a stand and find her voice. "It's about more than just Khalil, it's about black people, poor people, everybody at the bottom," Stenberg says in the trailer, making her choice clear. "I need to speak for him."
The film comes at a time when police brutality and the death of black people at the hands of white cops seem to be in the news cycle daily; the movie and the best-selling young adult novel, written by Angie Thomas, it's based off of are timely and important. 
Regina Hall, KJ Apa (who replaced Kian Lawley after a video of the YouTuber using racial slurs had surfaced online), Russell Hornsby, Sabrina Carpenter, Common, and Issa Rae round out the cast. The Hate U Give arrives in theaters October 19.