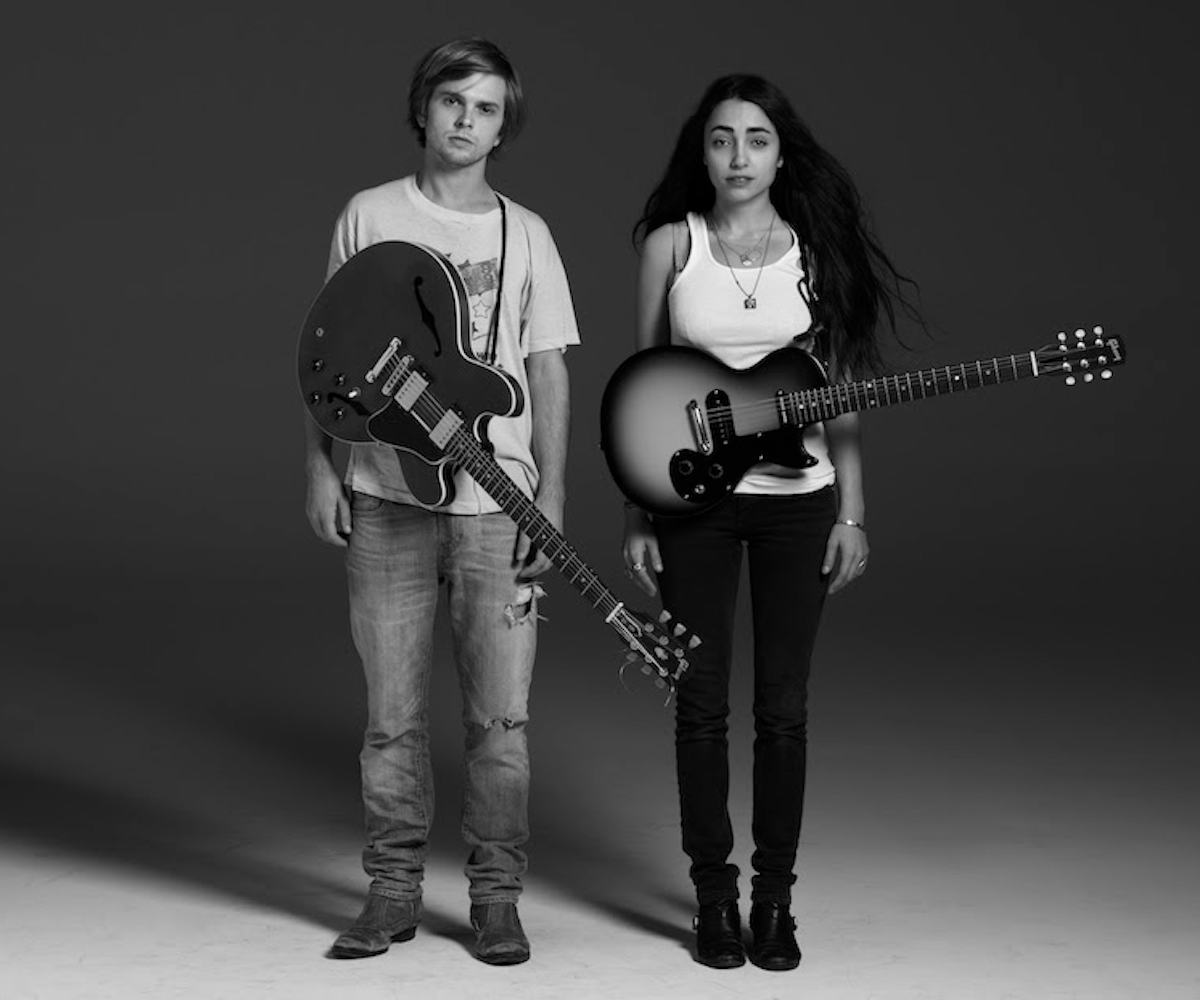 photo via ungano & agriodimas
album premiere: the henry millers
perk up your afternoon with some feel-good pop.
Brooklyn boy-girl duos might be a dime a dozen these days, but trust us: The Henry Millers definitely can't be lumped into the same old indie pop pile. Named after the iconic American writer, this is one pair that stands out in a major way So isn't it about time your ears became acquainted?
Comprised of John MacCallum and Katie Schecter, these guys make down-to-earth jams about heartbreak, romance, and finding oneself in the midst of it all. And perhaps even rarer, they don't manage to make heavy themes like these sound depressing one bit. In fact, this easygoing brand of pop is far more likely to boost your mood by the time the chorus rolls around.
We first fell in love with them thanks to their excellent 2012 debut album Daisies, and now they've returned for round two with Posies (sensing a theme, here...). There's more of the stuff we know and love here, from chill head-bobbing jams to throw-your-hands-in-the-air-and-dance anthems. The LP drops in exactly one week, but because we love you, we have the exclusive premiere right here. 
Get ready to make your Tuesday afternoon a whole lot sweeter and stream Posies below. Then, pre-order it on iTunes here!