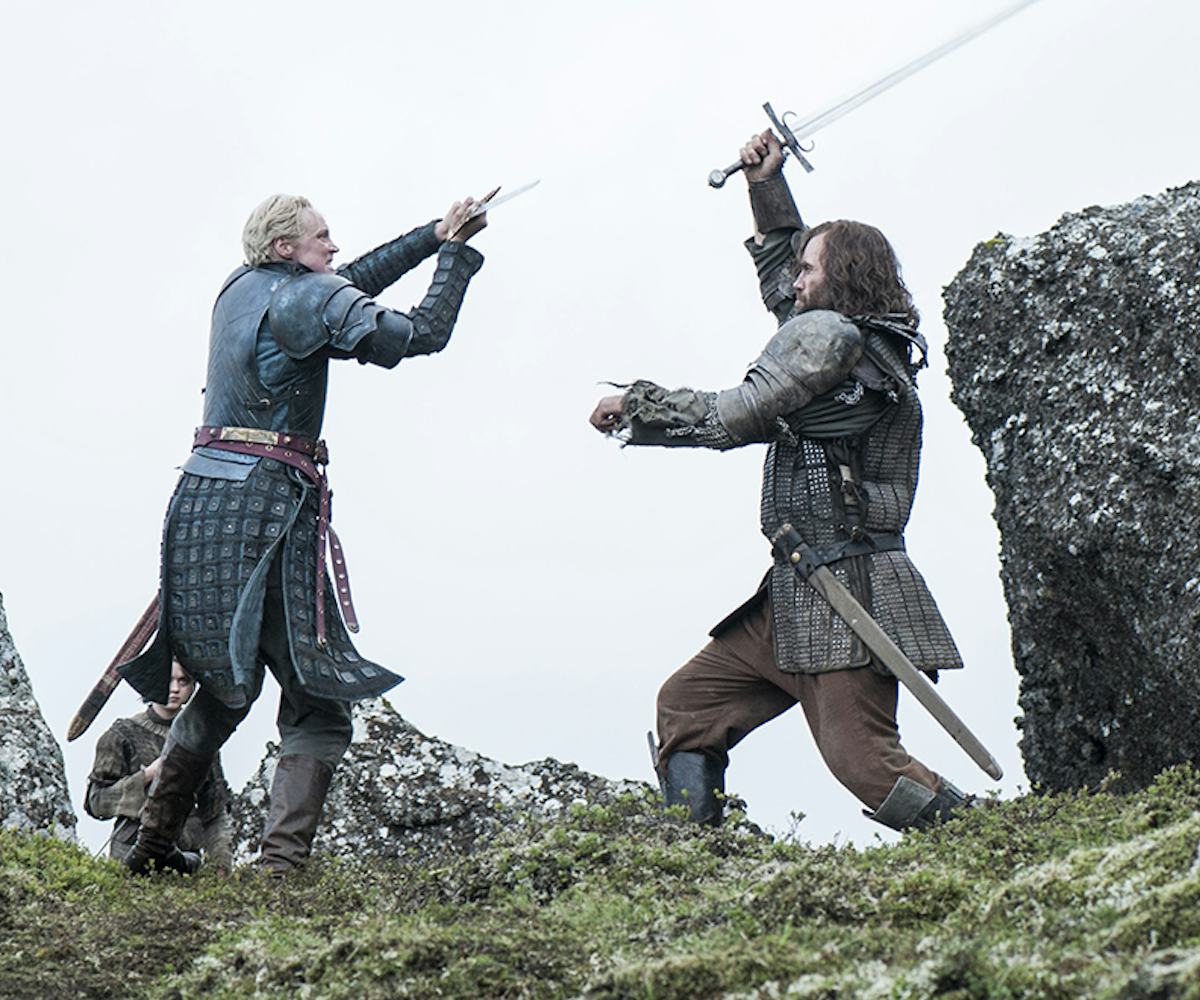 Photo courtesy of HBO
another fallen character could be returning to 'game of thrones' next season
While everyone is busy searching for clues that may answer the fate of a certain Crow, another supposedly fallen Game of Thrones character may be returning to season six. It's been reported that the actor Rory McCann has been spotted at the hotel in Belfast used by the GoT cast during filming, leading to speculation that none other than Sandor Clegane, a.k.a. The Hound, might still be alive.
This would make sense, given that we never actually saw The Hound die. After losing the most epic one-on-one battle in the show's history to Brienne of Tarth, we (and Arya) left The Hound beaten and bloodied on the side of a hill. One would presume that he would eventually succumb to his injuries, hunger, or of a broken heart, after his surrogate daughter abandoned him. But we always thought it was an interesting choice to close out Clegane's storyline while he was still breathing. For such a fearsome and polarizing character, it didn't feel right.
Having said that, there's the very good chance that McCann was just visiting his old pals. Ireland is just a hop and a skip away from his native Scotland, and we're told there are some solid pubs around those parts. If you had the opportunity to slam back some pints with Peter Dinklage, wouldn't you take it? 
(via The Independent)