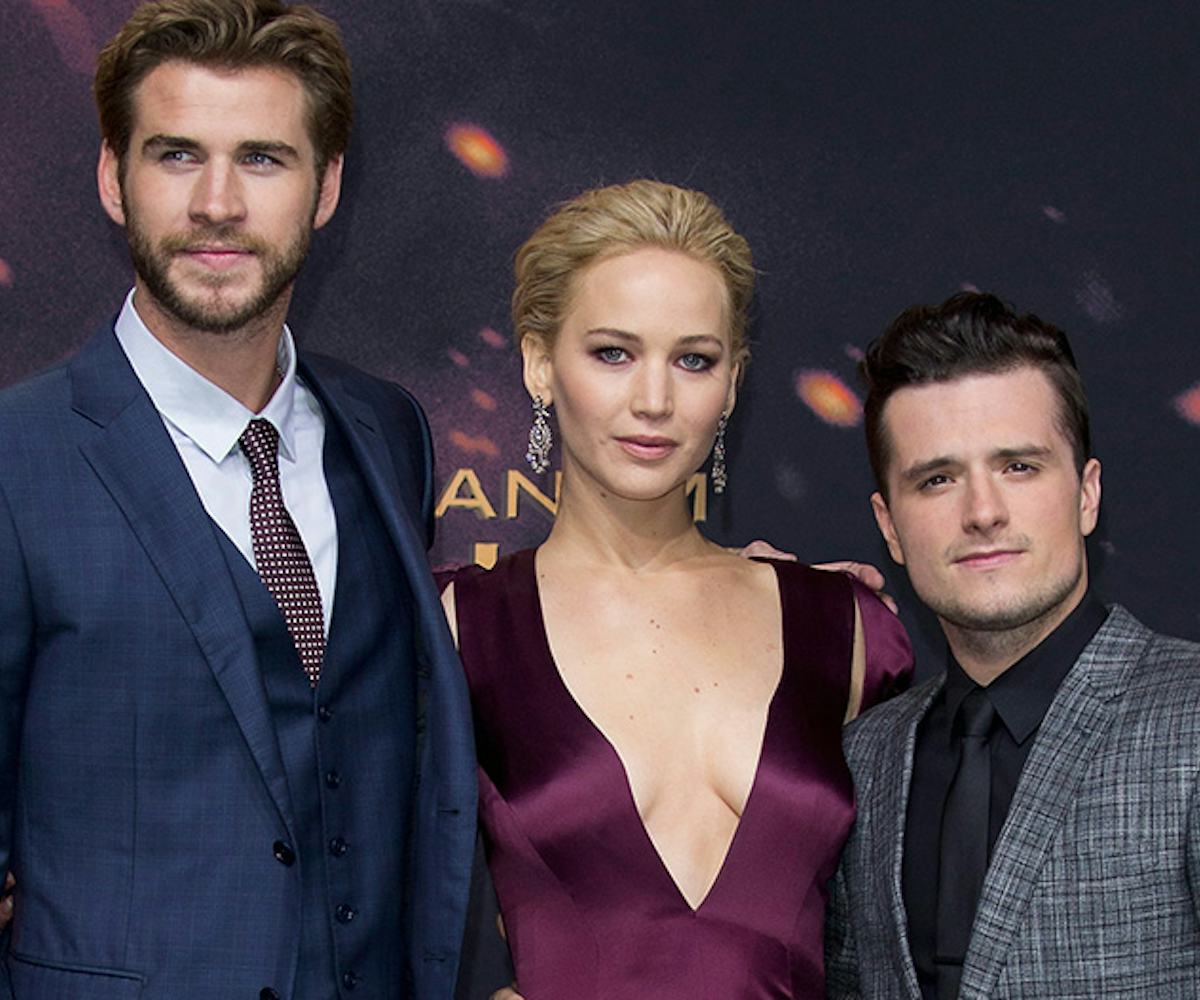 Photo: Andreas Rentz/Getty Images.
'The Hunger Games' Cast Posts One Epic Farewell Selfie
nothing says goodbye like a group selfie
Somewhere in the world, The Hunger Games cast is out there promoting the franchise's final installment. It's already been to Berlin and London, and brought with it some serious fashion. Aside from the couture though, all the photos coming out of it are pretty much the same: pose here, look there. Over the shoulder? You got it. We want something…more. And just like that, it happened. 
Sam Claflin shared a group selfie before the London premiere of Mockingjay — Pt. 2. It doesn't rival Ellen Degeneres' Oscars selfie—there's no Brangelina or Lupita Nyong'o here. There is however, one Jennifer Lawrence, Elizabeth Banks, Julianne Moore, Liam Hemsworth, and Natalie Dormer. Gwendoline Christie snuck her way in, too. "This isn't goodbye," Claflin captioned the Instagram, "it's a see you soon." Which is pretty much true, because the promotional tour still has to make its way to the States. Hopefully Peeta will make it into the next one.