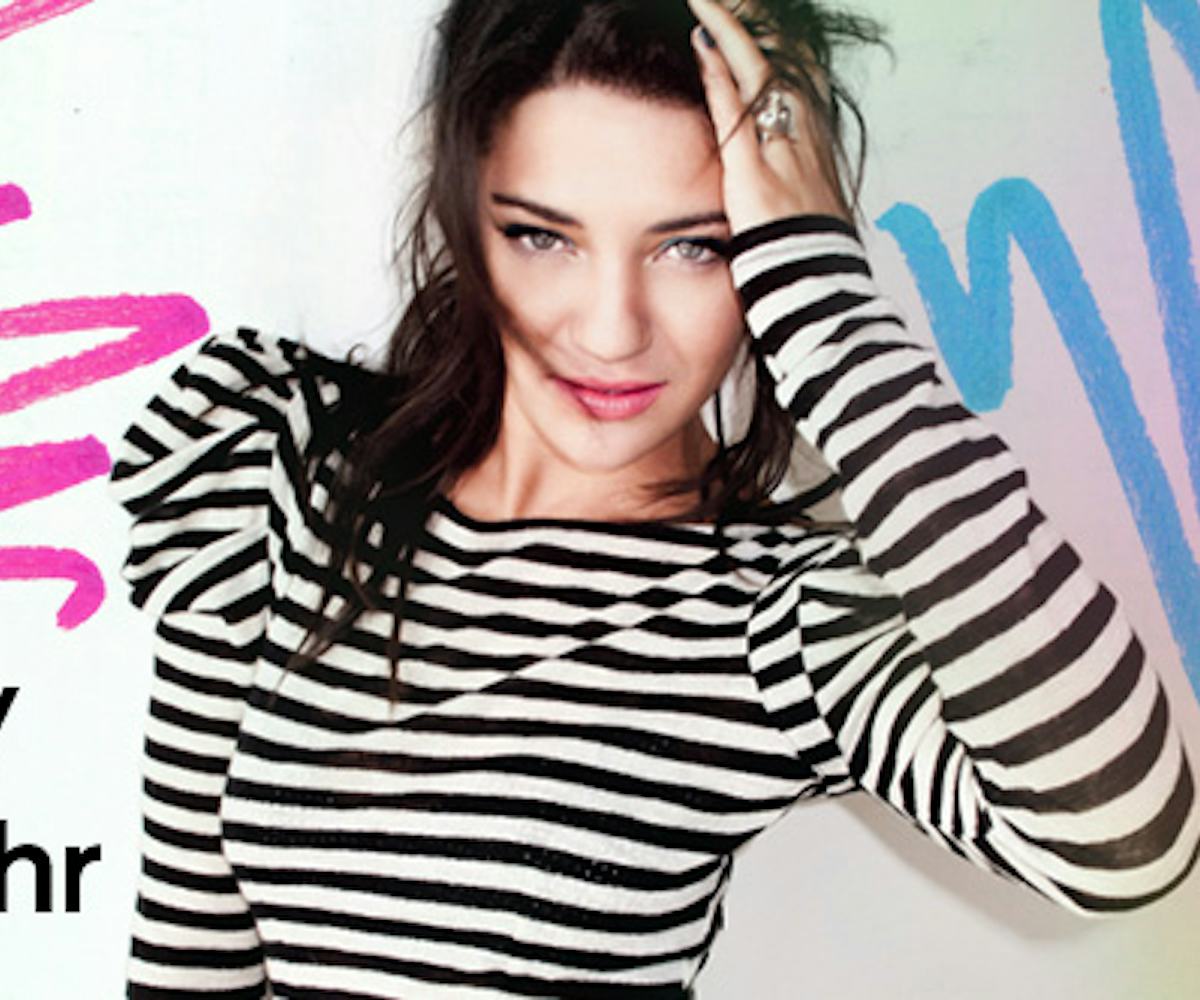 the insider: jessica szohr
"who knows, vanessa abrams may make a comeback!"
This morning, we headed out to New York's Gramercy Park and watched Jessica Szohr throw apples as fast as she could. Yes, really. It was all part of the SoBe "Try Everything" Fastball Challenge, where the SoBe spokesmodel faced off against fans- and we learned that the former NYLON cover girl actually has an impressive arm. Afterward, she chatted with us about life after GG, decorating her new house, and why she's obsessed with the Strokes.
How did it go, throwing fruit as fast as you could? [Laughing] I was actually really excited and nervous about it, but I think I did OK.
Do you play sports? I do, and that's why I wanted to team up with SoBe. I grew up playing soccer and hiking and snowboarding.
What are you up to now after Gossip Girl? I'm starting a few films in the next couple of months, and then I have a couple more coming out soon [the dark indie comedy Art Machine and the drama Hirokin]. I'm excited. I've been wanting to get into new roles, since I've been playing Vanessa for four years. Gossip Girl was an amazing experience, and I got a lot out of it. Some of the people I worked with will be my friends for the rest of my life.
Will Vanessa ever come back?
We've kept it open for a couple of arcs in the future... who knows, Vanessa Abrams may make a comeback!
So after shooting so long in New York, are you based in L.A. now? I still have a place here, and I just bought a house in L.A. I'm in the process of decorating it now.
How are you decorating the place?  It's totally random. It's a little bit eclectic and bohemian, but there's no real theme. I'm just bringing in different pieces of art, lots of colors on the walls, comfy pillows, you know.
What are your favorite stores? I like Curve, I'm a huge fan of Chris Benz- I get a lot of his stuff- Marc Jacobs, and Marchesa.
Who is on your iPod right now? Beach House is really incredible. The Kills have been one of my favorites for a while, and I really like the new Bon Iver album. Oh, and I still can't turn off the new Strokes album! It's just so catchy.
What are you most excited to do this summer?
I'm learning guitar for a movie role, so that's been really fun. I started the lessons a month and a half ago, and I literally have to say, I have so much more respect for musicians now! And then I'm going to travel with my girlfriends for a little bit, and then I'm going to start working again! Should be a good summer.