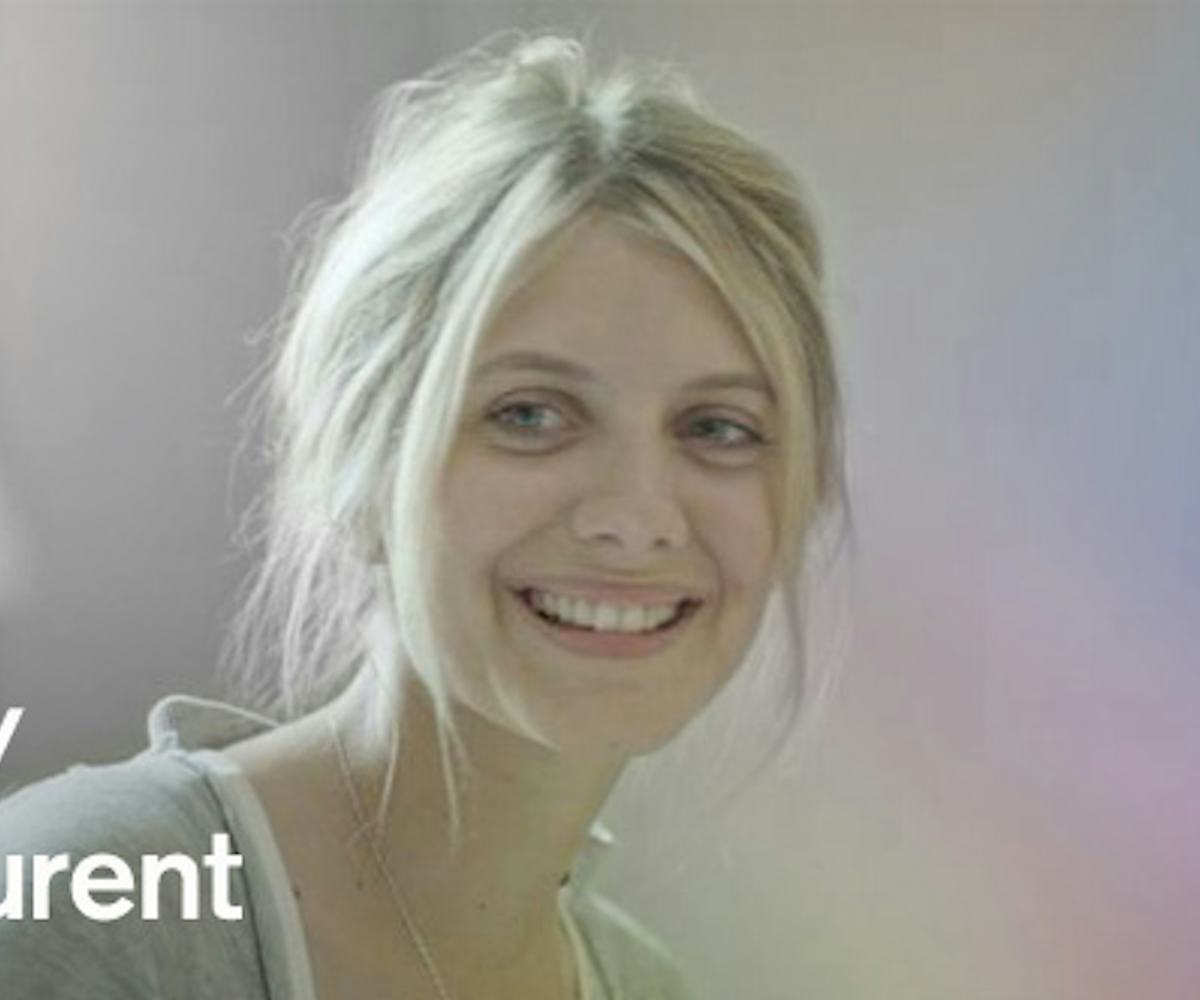 the insider: melanie laurent
we talk with the star of beginners and the new face of dior perfume.
Melanie Laurent might seem relatively new in America, but the French actress has been making a name for herself in arts overseas long before she first burst onto the scene stateside in 2009's Inglourious Basterds. And we're about to see a lot more of this singer, actress, and director, first in the new Mike Mills film Beginners and next as the latest face of Dior perfume. We chatted with Laurent yesterday about her new role, why she wakes up to Chopin music, and her favorite pair of boots.
You just got back from the Cannes Film Festival. How was it? Yes, I just flew into New York directly from France, and I was so tired. I think I slept too many hours yesterday, so I am even more tired!
How did you get involved with Beginners?
Well, Mike Mills [the director and writer]  sent me the script and I was really surprised because the character Anna was supposed to be American. But Mike had watched a video of me on the net and I was smoking cigarettes with dirty hair and all, and he was like, "I want that girl."
What did you think after first reading the script?  
I just thought it was a beautiful story. I really loved the two parts, the two relationships; I thought it was a great idea to talk about issues in that way.
How was it on set?
We had a really small budget, and we had to do a lot of scenes every day, so we moved fast. We used a special camera so that Mike didn't have to change the light all the time and  you could shoot a lot. I thought it was the best way to make a movie because you don't have a lot of time, but it's all about the actors and all about the acting and you feel super free. Mike loves the actors; you could do anything you want, you could move as you want.
You're also a singer. Do you want to pursue that as well?
Yes, maybe next year. My songs were released 2 months ago in France. I will be performing in French festivals and afterward I might move to London and then maybe go to America.
What type of music do you listen to?
I was listening to Chopin piano music this morning. I don't know why, but I have a video of New York City and I put on some classical piano to it, and it was just so beautiful. I'm listening to Kevin Nunn, Radiohead, Muse...different stuff.
Congratulations on being named the new face of Dior's Hypnotic Poison fragrance!
Thank you. I was super excited to find out; it was kind of like when a director calls you and says, "I choose you, and you get to play with such an amazing cast." When I found out, I was thinking about Jude Law and Natalie Portman, and I am now part of the amazing casting.
How do you decide what to wear on the red carpet?
I've worked with a stylist for 2 years, and she dresses me depending on the event. For the movie [Beginners]  I don't want be too overdressed.  We just played the princess for Cannes Film Festival, because you can be overdressed there. I also love wearing smoking ensembles. I have 2 different styles.
How do you dress everyday?
During off-time, the more comfortable the better. I don't like feeling tight. But I'm crazy about shoes! I wear the same pair of flat boots almost everyday.
-- LIZA DARWIN
See Melanie Laurent in Beginners when it hits theaters in June.