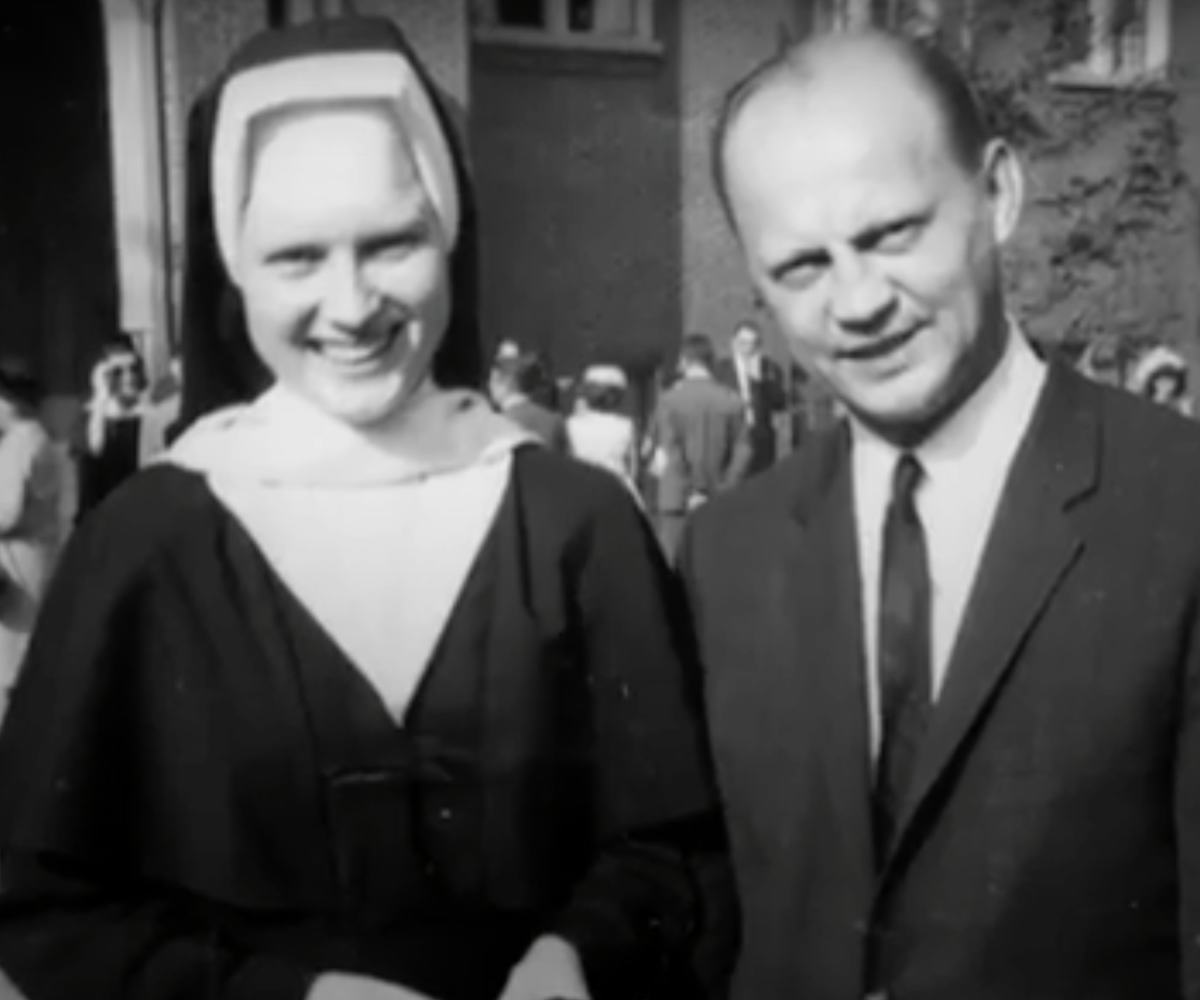 Netflix
Watch The Trailer For 'The Keepers,' Netflix's New True Crime Series
"I have a story I'd like to tell you…"
Earlier this week, we learned about Netflix's latest true crime documentary series, The Keepers. Now, Netflix is dropping a trailer for the upcoming show, which will explore the unsolved murder of Sister Cathy Cesnik, a Baltimore nun who may have been killed because of her knowledge of the sexual abuse within the Catholic Church. "Fear, lies, corruption" promises the new trailer, which you can check out, below:
The seven-episode documentary will look into the machinations behind the mysterious death of Cesnik in 1969. The trailer hints at the seedy underbelly of the church and the possible forbidden insight which may have cost Cesnik her life. With interviews from locals, journalists, and government officials, director Ryan White is hoping to expose the truth behind what he hesitantly described as a cover-up. More specifically, the show will track a gathering of former Archbishop Keough High School students who are determined to discover what really happened to their beloved instructor.
But the series seems to go beyond just the scope of Sister Cathy's case and hopes to address more systematic problems, within both Baltimore politics and the church at large. With these bigger aspirations in mind, The Keepers is already being compared to Netflix's virally popular crime series, Making a Murderer, by numerous outlets.
The Keepers drops in full on Friday (so you'll have the whole weekend to binge), May 19.