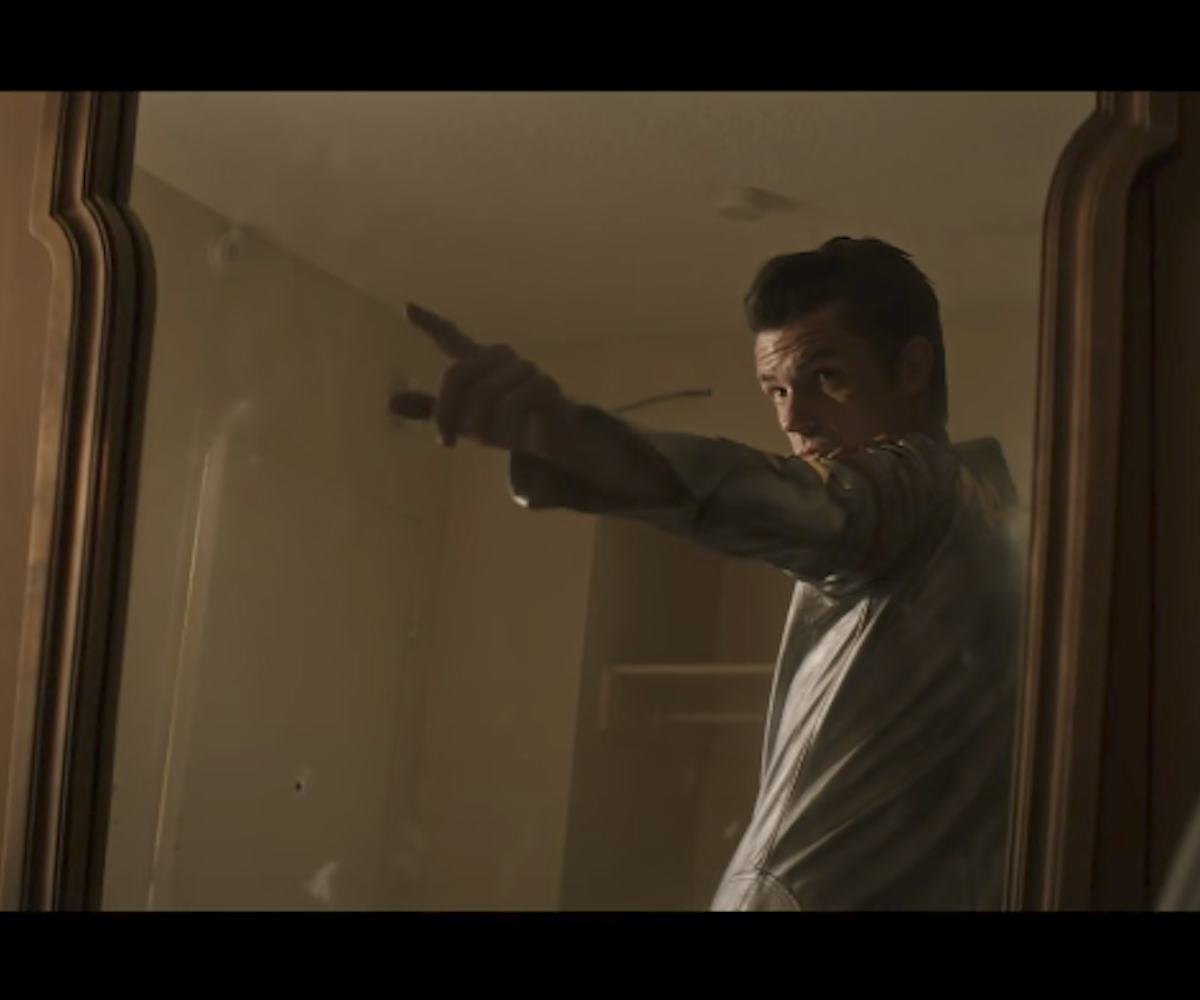 screenshot via youtube
Brandon Flowers Plays A Bunch Of Questionable Men In The Killers' New Music Video
The Killers frontman Brandon Flowers is widely known for his versatility. Whether it be through their sheer musical prowess or infectious lyrics, The Killers always find ways to translate their songs to unique and refreshing music videos.
And in the Las Vegas band's new video, for "The Man," Flowers puts on one of his best—and funniest—performances yet. 
The video highlights one day in the lives of five different men: a drunk karaoke singer, a wealthy and privileged musician, an Evel Knievel-esque stuntman named The Man who's obsessed with his glory days, a lackluster casino performer, and a gambling cowboy. And if the descriptions aren't enough to make you chuckle, the video also features lots of muscle-flexing, winking, finger-pointing, and mirror-staring. 
Flowers' display of hypermasculinity is reflected in the reactions of the extras in the video, who continuously roll their eyes, ignore, and kick him out of venues. 
The funky single is the first off of The Killers' forthcoming record, Wonderful Wonderful. And from what we can tell, it's going to be one to remember. 
Watch the video, below.