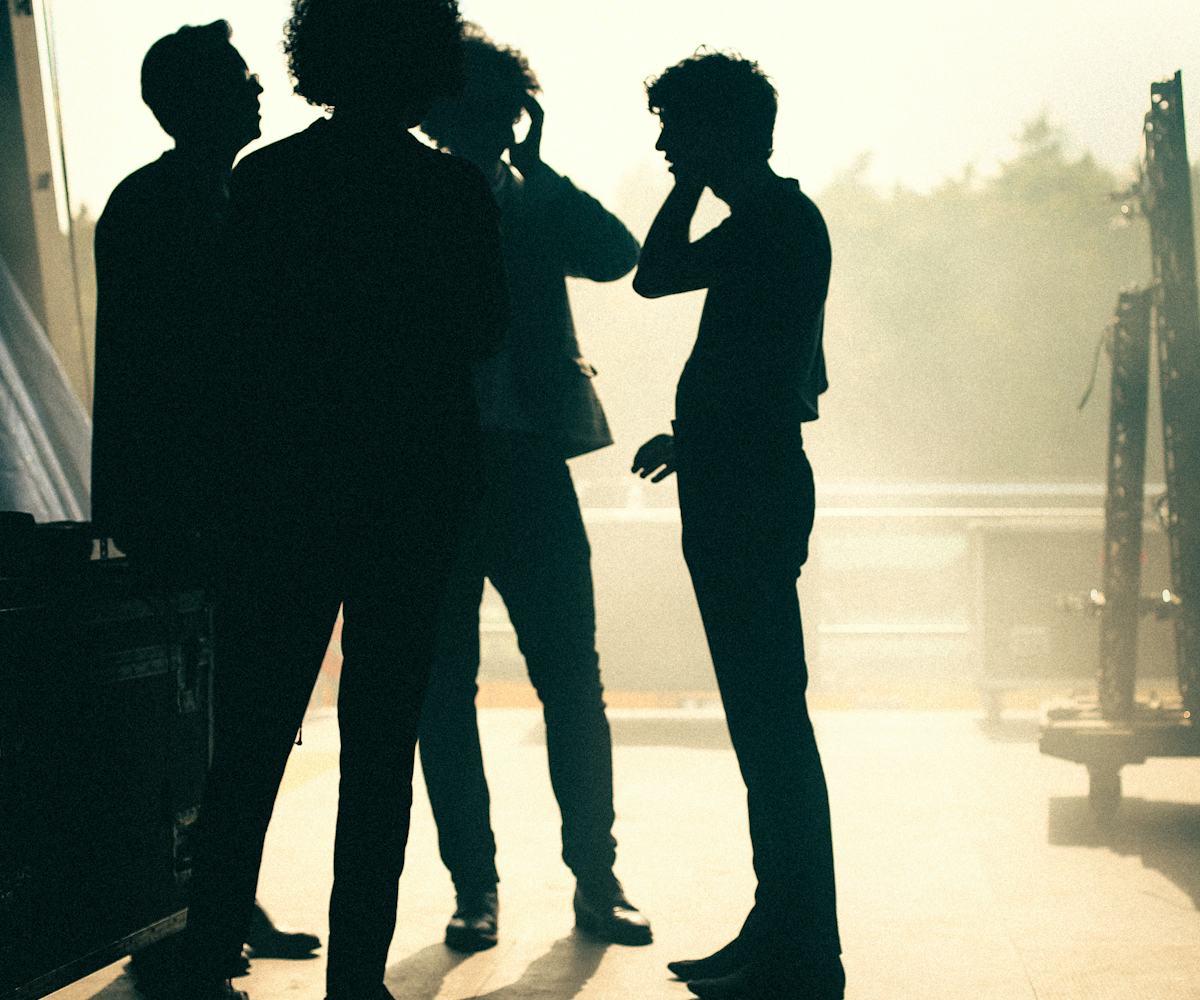 photo courtesy of the kooks
The Kooks Get Psychedelic In "Creatures Of Habit"
listen to the premiere here
Nearly a decade ago, The Kooks emerged with Inside In/Inside Out and took hold of the indie mainstream scene. But if you haven't listened to the Brighton four piece since, you might not even recognize its music—because after four albums, multiple lineup changes, a healthy dose of experimentation, and everything else that time brings with it, a reinvention of sorts was bound to happen. 
In its new single, "Creatures of Habit," the band's previous acoustic leanings take a backseat in favor of a more psychedelic route. With swirling synth, sway-inducing progressions, and '60s vocals, the technicolor track seems like it was meant to soundtrack the opening scene to a future cult classic.
Check out our micro interview with frontman Luke Pritchard below.
What was the inspiration behind "Creatures Of Habit"?
"Creatures of Habit" is a song that was born from a collaboration with Isom Innis (Foster The People). We were hanging out at his place and this just happened. I was channelling Mark for sure...even though he doesn't sing on the track, he's there in spirit. We took some pretty huge synths and a very miniature piano and worked. It's a reflection of my times in L.A. and living a bit of the American Dream and the American nightmare syndrome. Being far away from home but also feeling at home.
How has your sound evolved through the years?
Touring used to impact how we made music quite a bit. We would be on the road a lot and then you jump straight into the studio between tours. But the last record and moving forward has had a lot less of a live feel and has been more considered musically. We have embraced a studio set-up for sure. 
Has touring and the festival circuit influenced the way you make/consume music at all?
Our music has evolved of course; our band has never made the same record twice. People sometimes say to us that's taking a risk but I think that you have to maintain change in life...otherwise you get dumb and bored. I want to keep learning and having fun. When that's gone, you forget you're just four friends playing music.