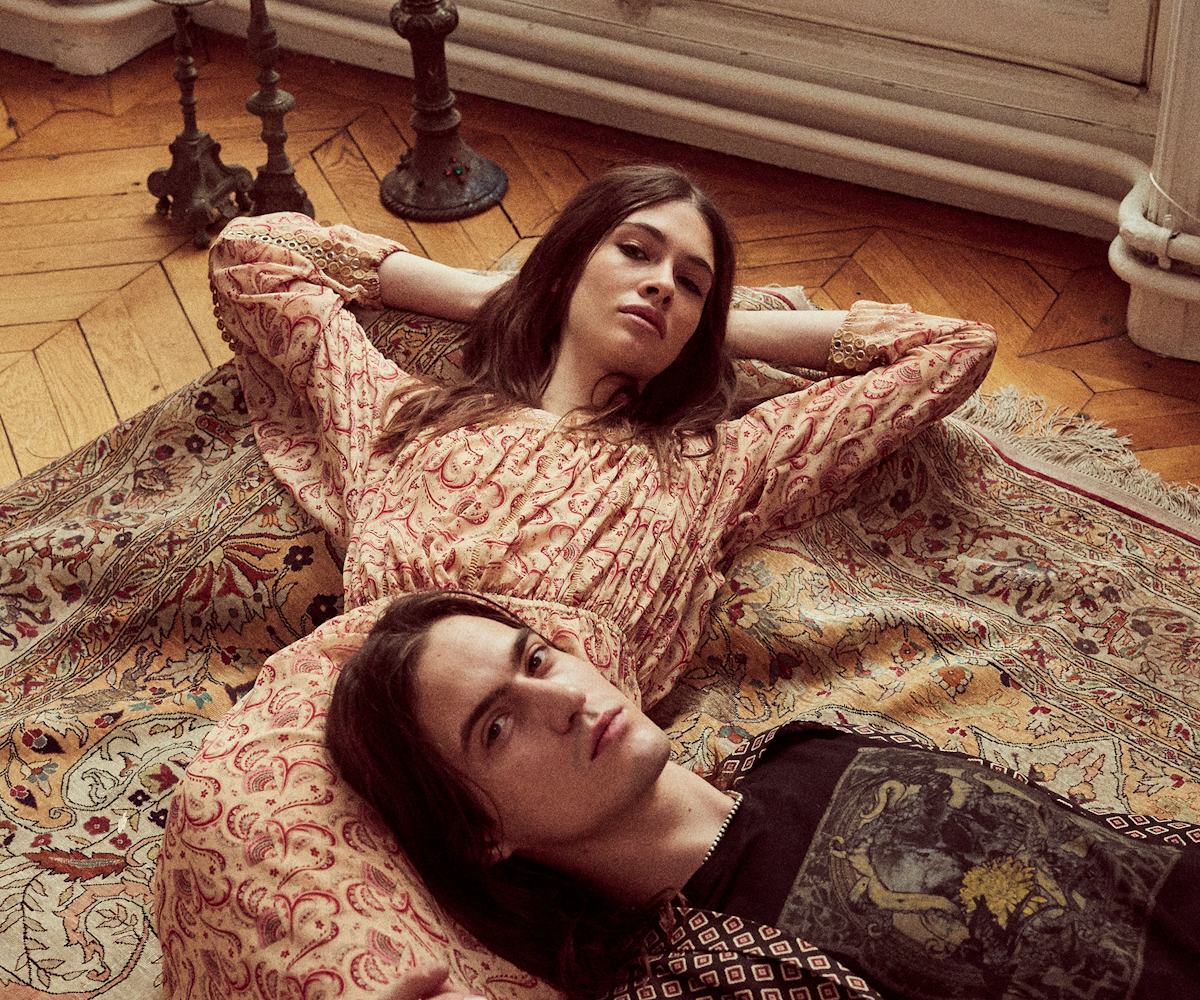 Photo courtesy of The Kooples
The Kooples Just Launched The Summer Collection Of Our Dreams
When festival fashion meets rock 'n' roll
You are already familiar with The Kooples, the incredibly cool French brand that embodies the downtown, rock 'n' roll spirit and has been worn by models and It Girls and Boys since 2008. The brainchild of three Parisian brothers—Alexandre, Laurent, and Raphaël Elicha—The Kooples is known for its use of black fabrics and leather, and is always edgy, always on trend, and always best suited for the wardrobe of the lead singer.
Today, The Kooples is dropping its latest summer collection, Sunrise. While remaining true to its edgy aesthetic, it's a refreshing and new direction for the brand. "This season, we were inspired by music festival [locations] like Ibiza, but their beginnings—20, 30 years ago," says Alexandre. "The muse is a nomad, a rock 'n' roll kid living at the rhythm of that music. The collection has a hippy, Californian spirit, yet you'll see hints of Asian folk influence, too." Made up of breezy, silk button-downs, printed maxi dresses, and fringed kimonos, the collection is laid-back, yet has an almost gritty feel. It still evokes The Kooples DNA and is a far cry from typical festival collections that flood the retail scene every spring and summer. It can be best described as a collection for the bands playing these festivals, rather than the festival-goers.
The collection does display one entirely unexpected element. "Color," laughs Alexandre. "No more black." While you will still see some black throughout the collection—in the form of denim cutoffs paired with a billowing peasant top or grommet-covered piping detail that gives a bite to an otherwise bohemian dress—blood orange is the star of this show. Along with prints. Lots and lots of prints.
Sunrise, then, is a refreshing burst of color, vitality, and textures for the summer months, yet there is no loss of that sense of Parisian rocker chic, making these pieces a versatile addition to your summer wardrobe. Whether you're heading to one of the many upcoming festivals or spending your summer in the city, it's a collection fit for anyone. "The pieces are perfect for day or for a night out," says Alexandre. "It's for a New York girl, a London girl—it's for any kind of girl."
Click through the gallery below to take a closer look at Sunrise, and start shopping it today at TheKooples.com.