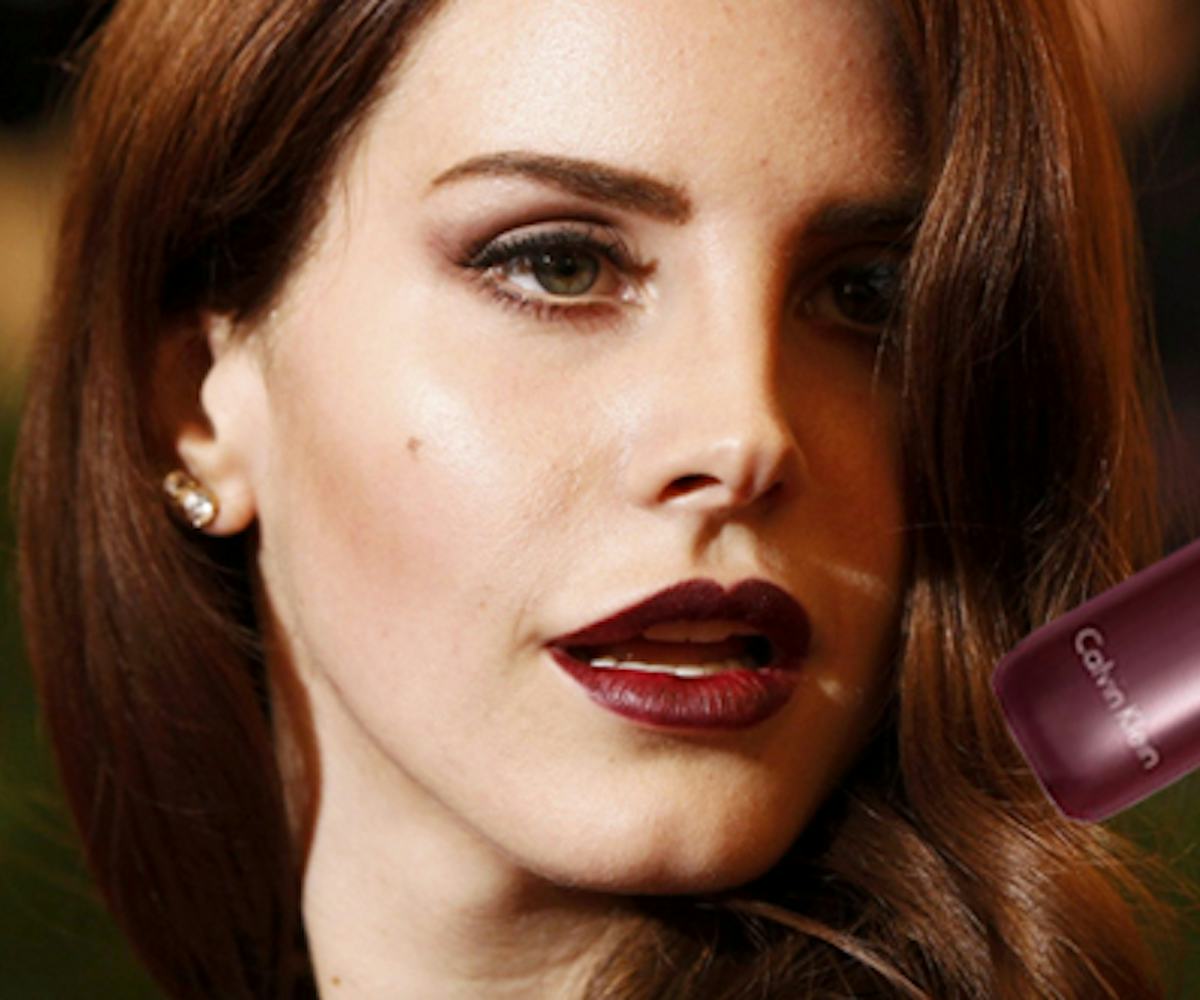 THE LADY IS A VAMP
three ways to pull off the dark and stormy lip trend.
According to the dictionary, a vamp is "a seductive woman who uses her sensuality to exploit men." For makeup artists, that translates into a "vampy lip," a bloodstained and bow-shaped effect popularized by flappers in the '20s. It's been an on-and-off runway trend since the '70s, with recent incarnations being the Prada "wine stained" lip in 2006 (models like Gemma Ward were literally made up to look like they'd just had a glass of Pino) and the Yves Saint Laurent "black tar" lip, a more dramatic, goth take on the look. Then this week at the Met Ball, vamp lips came back in full force, thanks to beauty and fashion trenders like Kate Bosworth and Lana Del Rey. If you want their look - which is one of the rare strong lips that can be paired with an equally strong eye - here are three options:
The Baby Vamp Lip: Use Clinique's Black Honey, a sheer bloody violet shade, to get the look during the day. ($15 in either lipstick or lip gloss form.)
The Vamp Lip: Use NARS' Cosmetics Volga matte lipstick, a brick black shade, paying careful attention to the bow and corners of your mouth. This was the same shade used on Marc Jacobs' Spring 2011 runway - do it for daytime with a bare face, or at night with liquid liner. ($25 in pure matte pigment form.
The Vamp Extreme Lip: Use ck one color cosmetics' new Soft Defining Lip Pencil in "Gossip" to outline your lip, accentuating the corners and bow with sharp, almost angular lines. Fill in with the pencil, and top with ck one lipstick in "Mad" and ck one lip gloss in "Smooch." This is the exact makeup worn by Camilla Belle at the Met Ball. $13 (pencil), $15 (lip gloss), and $16 (lipstick) available online now.