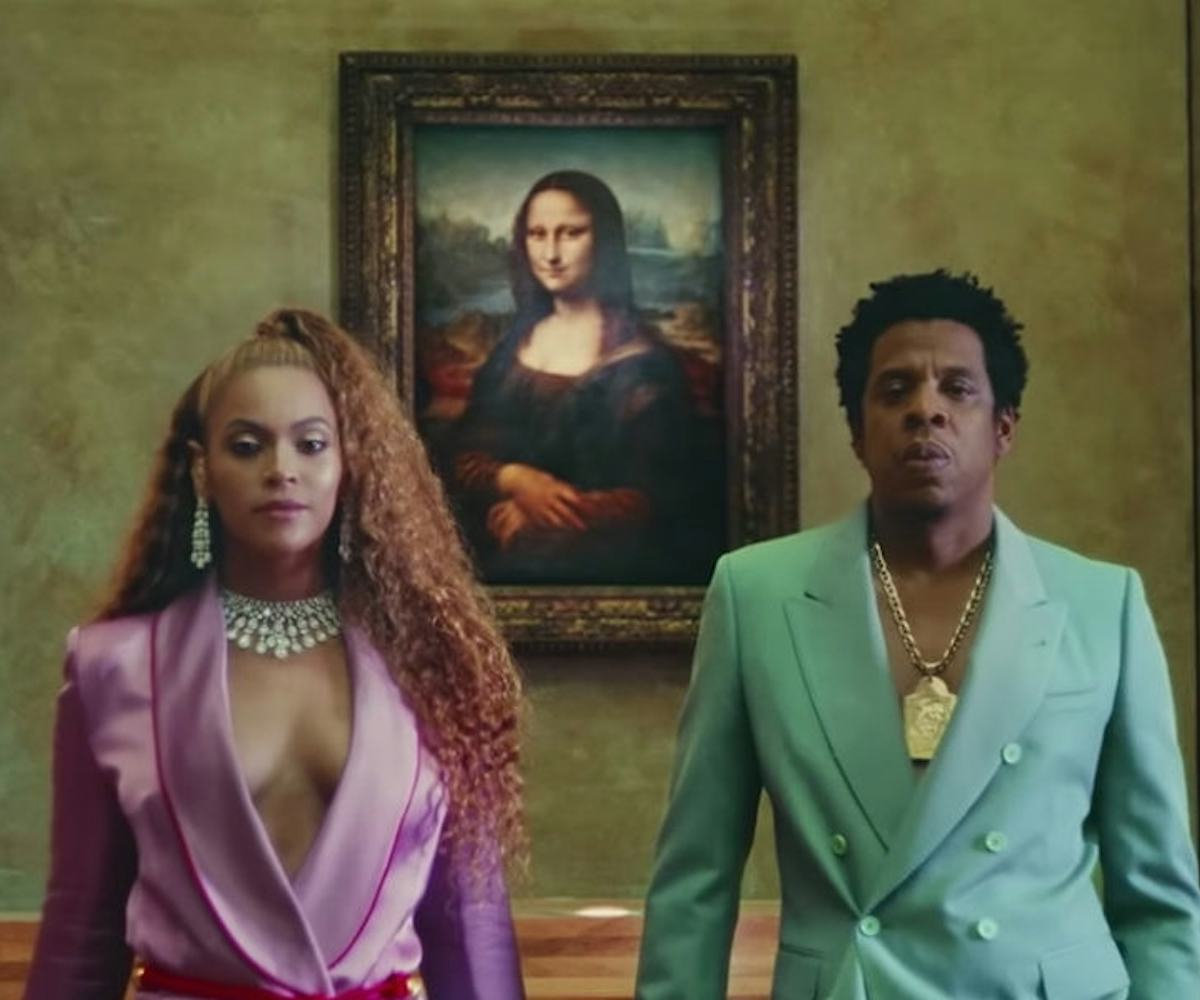 Photo Via YouTube.
The Louvre Is Now Offering Tours Of Beyoncé And Jay-Z's "Apeshit" Video
Stack your money fast and go
Have you ever seen a museum going apeshit? Well, you will soon enough. Following the premiere of Beyoncé and Jay-Z's new video for "Apeshit" off of their joint album Everything Is Love, The Louvre in Paris is now offering tours of the masterpieces featured in the project.
Visitors can take a 90-minute self-guided tour around the museum which will bring them to the 17 pieces shown. It will start with the "Winged Victory of Samothrace" sculpture and end with Marie-Guillemine Benoist's "Portrait d'une négresse," but not before stopping at works like Da Vinci's "Mona Lisa" and "The Coronation of Napoleon" by Jacques-Louis David. The museum also provides a non-guided, step-by-step trail map connecting the different works.
According to The Huffington Post, the guide explains the artworks, but doesn't delve into the meaning of the art in the context of the "Apeshit" video. You can read up on that here. Just a heads up that the tour is only available in French audio at the moment, so you might want to start practicing before you book that flight.