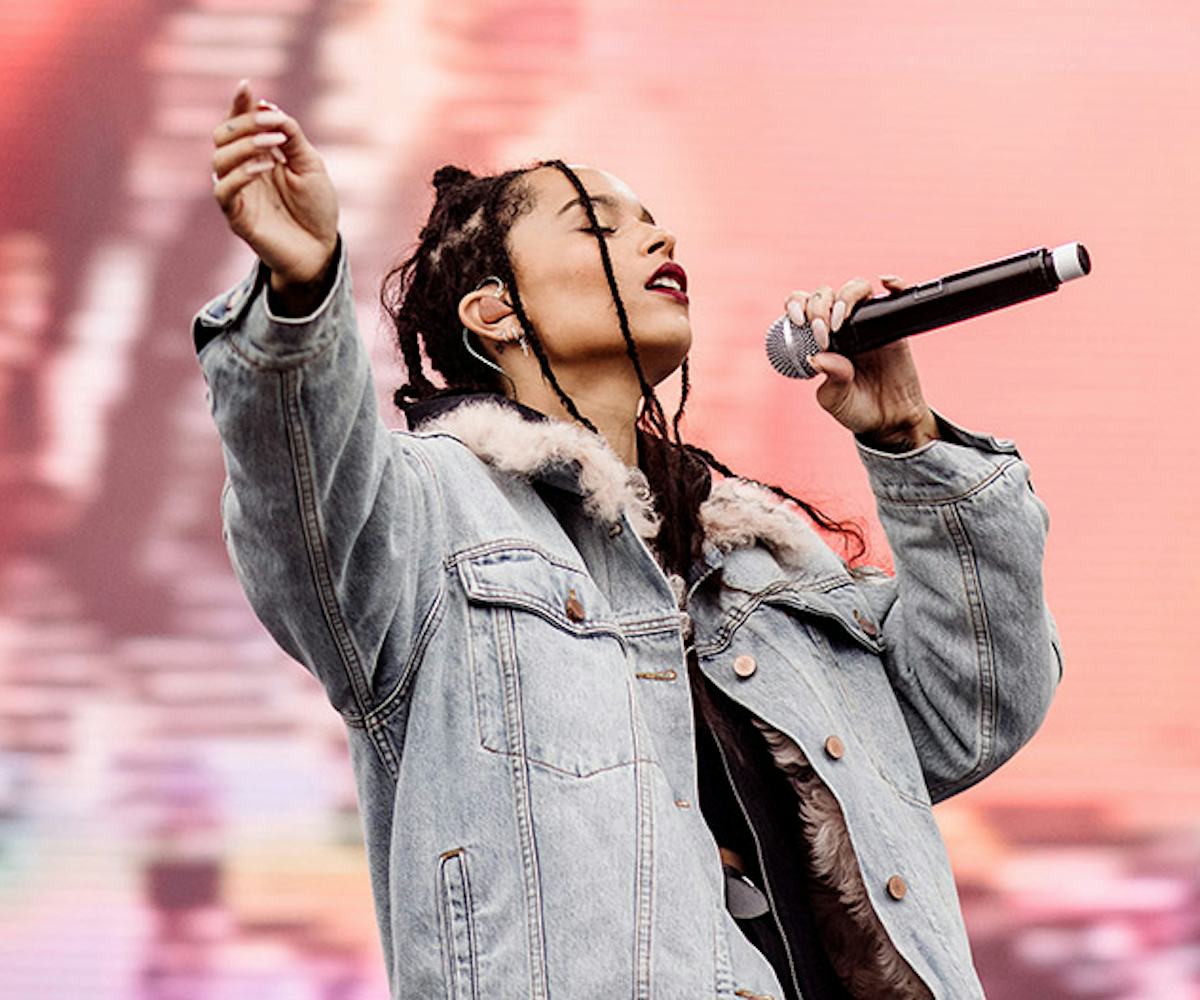 Photo by Nina Westervelt
All Of The Fantastic Things We Saw At The Meadows 2016
You go to music festivals because of the music. That should be a given, but the rise of street style has shifted the focus a little. (Okay, maybe a lot.) Luckily, the Meadows Music and Arts Festival debuted with a solid formula: smaller grounds, well-placed stages, and a truly transformative and diverse lineup. It put the focus on discovering new artists and reaffirmed why your faves are your faves. Plus, with the Meadows being a music and arts festival, there was plenty of art (which, in true New York fashion, was graffiti) to fill your Instagram feed for days. 
Ahead, relive the most magical, extraordinary moments from this year's inaugural go-around. Until next festival season, we'll be hibernating with our headphones and retreating to our comfort places. The crowds have taken their toll on our souls.
If we woke up as Lolawolf's Zoë Kravitz, we'd be happy campers.
Somewhere there's a "let's blaze" joke to be made about Miami Horror's red blazer...
Frightened Rabbit is, honestly, a delight.
Yeasayer vibes.
More Yeasayer vibes.
Sylvan Esso is the only "coffee" we need. 
Chromey-oh-me-oh, Chromeo.
Empire of the Sun is fun.
Grimes is transcendent.
Peep that art, y'all!
Savages made us see stars.
Casting beautiful, wonderful spells with Zella Day.
Chairlift-ed, shifted, higher than the ceiling.
Robert DeLong lived up to his song, "Global Concepts," and definitely made us f*cking dance. 
DeLong even sent out face painters to deck out some lucky front rowers!
Did you know Zella Day and BØRNS used to be roommates? Pretty cool, huh?
All we want to be in this world is the wind through BØRNS' hair.
A scene.
Chance the Rapper is for the people.
Cage the Elephant rages on.
Ahem! It's The 1975!
Sorry, one more of The 1975.
Just kidding! This is the last one of The 1975! Promise. Maybe.
Yeezy, Yeezy, Yeezy! He was worth the wait.