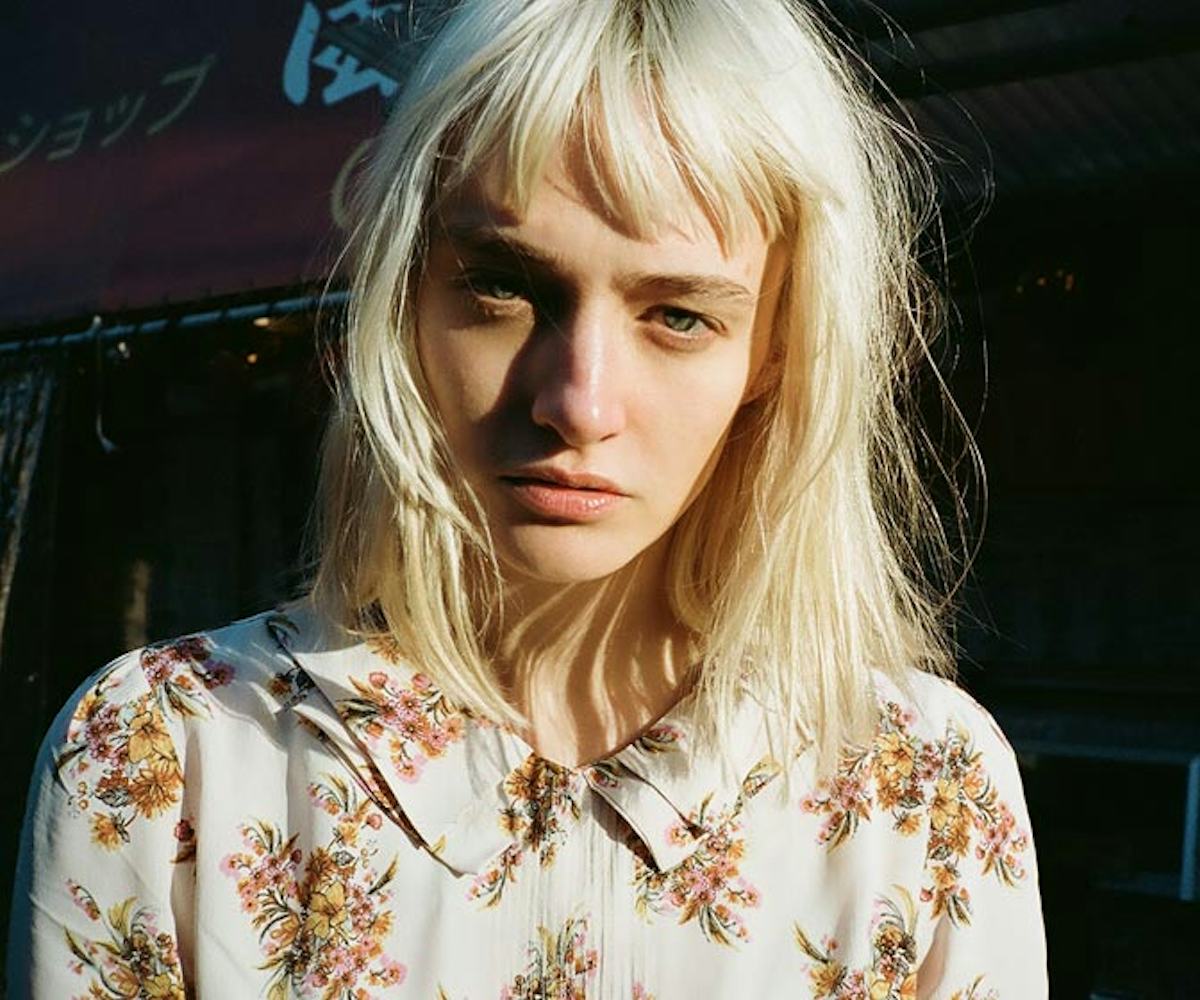 photo courtesy of cailin hill
cailin hill's guide to tumblr
tips and tricks from the model burnbook.
You might initially recognize
Cailin Hill
from her modeling work--the Canada native has walked for Katie Gallagher, Calvin Klein, and Vena Cava, among others-- but the thing is, it's actually what she does
off 
the runway that makes her so damn cool.
For the past several years Hill has channeled her snark into the smart, clever, and hilarious Tumblr
, calling out the stuff about modeling that a.) is annoying b.) is stupid c.) makes no sense d.) all of the above. Whether she's giving advice to aspiring models or posting selfies with her dogs, the blog's voice remains truthful and refreshingly down to earth.
It may have undergone a couple of transformations since its 2010 beginnings (not to mention, Hill has moved to Japan and gotten married), but the Tumblr's signature tell-it-how-it-is spirit is still there. So obviously, she's the perfect person to school us all on internet life lessons, like keeping the vanity vibes low, the not-sexy selfie, and why puppies make excellent props.
What are some of your Tumblr dos and don'ts you've learned over the years?
I don't post much of my work as a model anymore, because that s**** is embarrassing. That's the key to model blogging I guess, no model photos. New rule! The photos of me on there now, that's for the blog. I hope people see the difference. If people want to look at my awful modeling photos I suggest Google. Keep the vanity project vibes low. Always have a healthy ratio of photos of yourself. You know? One sultry photo of yourself and then one  shot of a dead cactus in a sad bodega window. My photos aren't very sexy so I get by with less cacti than most models. 
How has The Model Burnbook changed since it started? 
Well it started off anonymously because I didn't want to risk sticking my foot in my mouth and screwing up my modeling 'career' etc. Then I came to the blunt realization that I didn't have a modeling career. It was a job. That I didn't even like much. So I thought why would I kill two careers at once, if someone likes the blog I need to take credit for it or I would never amount to anything in either the fashion industry or whatever it is that bloggers call their industry now.
Who are the top people you follow on Tumblr?
The people I follow on Tumblr are pretty random. My little sister made a Tumblr for our tuxedo cat who lives at my parents house, I follow that. OysterMag, VintageDisneyParks, fuckyeah1990s, middernacht, a lot of GIF porn. The usual. Anyone who makes Snejana Onopka GIFS is worth following. Tumblr has hashtags like Twitter. I enjoy the hashtag 'Britney GIF' and 'tiny house' and advise you to do the same.
What's the main difference between your Model Burnbook tumblr and your Go-See Tourist Tumblr?
Go-see Tourism was initially iPhone photos I took when I was a model doing castings in NY. In theory it was good, but I left NY and it slowly became where I just dump photos I like that I haven't taken myself. It's the reblog graveyard. But I feel like that's the spirit of Tumblr, actually. 
Which of your friends/family members/pets make the best Tumblr subject?
is gorgeous and I love using him on my blog because he's not a model. He genuinely doesn't know when I'm taking photos of him half the time. Models always know, there's no candid model photos. If I see someone raise a camera in my peripheral vision I'm going to throw you angles, it's an unavoidable learned behavior. Then there's our orange dog called Olive. Our black Pomeranian (Nana) doesn't show up in any of our pictures, so she's unfortunately underrepresented on the blog. 
You're a pro at the selfie. What are some of your best tips?
I mean, pretend someone else is taking the damn photo. Don't kiss or wink. Don't look provocative. Don't even look at the camera sometimes. You know? And that Valencia filter makes me look 13 years old. So there's that.
Your Tumblr is cool because it treads the line between a model-advice thing and just a look into your daily life in Japan...was that intentional? Do you set out to have a balance or does it just work out that way?
Yeah, I guess that's what it is now. I mean people ask me questions all the time about modeling. You know, I'm f**** 30. I like to tell them the truth. But it's not really about modeling. It's about not belonging, which has been a continuous subject in my life.
How do you manage to stay snarky/real about the modeling industry and also still make a living from it?
F*** that's a great question, and I wouldn't advise anyone who wants to have a successful career as a MODEL to mimic my behavior. All the choices I've made were because I knew I had no future in modeling. I'm a storyteller by blood, and I have been very aware this whole time that the modeling would end but I would take something from these unique experiences that would become a priceless asset to me. My presence on social media, even as small as it is in the grand scheme of all social-media-things, has opened up many doors for me. I've been lucky to have people from Marfa Journal, Christina Dietze from SRC783 mag, i-D online, and Nasty Gal contact me recently for contributions. Not based on my modeling success (haha), but for my perspective. After years of being judged at face value, it's really more rewarding and validating for me than any monetary amount. I make enough money modeling in Japan to pay my bills and live a comfortable life with my husband and our adorable dogs, and at the end of the day I have no regrets.