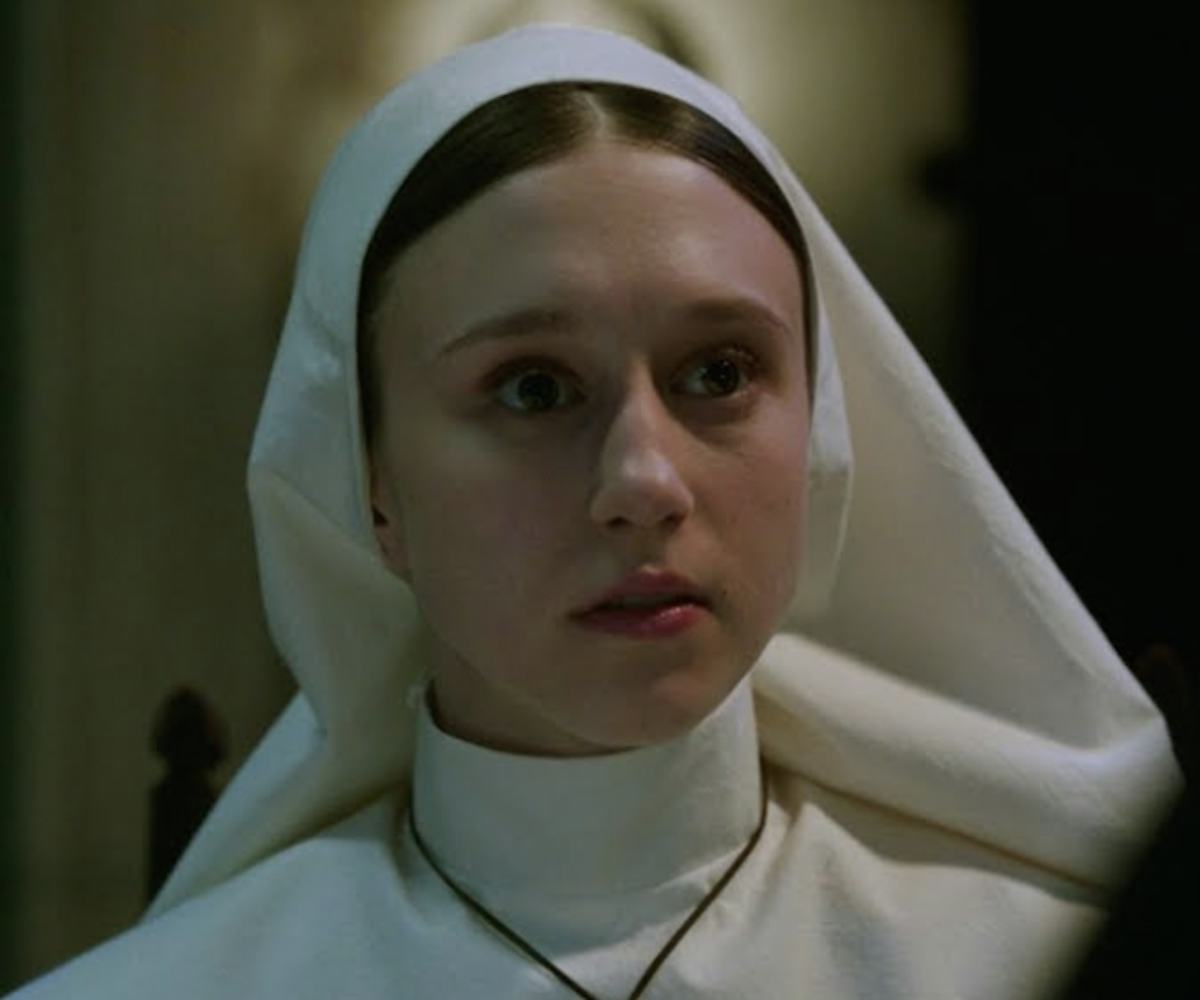 Screenshot Via YouTube.
This Six-Second Ad Was So Scary, YouTube Had To Remove It
A six-second ad for The Nun was so scary that YouTube had to take it down.
The ad, which appeared before certain YouTube videos, featured a "typical volume sign increasing in volume and then lowering all the way down when suddenly, the titular nun in full-horror mode appears and makes a blood-curdling scream," per Variety.
However, it wasn't long before warnings against the film's jump-scare tactic began surfacing on Twitter, with one viral tweet cautioning viewers to "look away and/or turn down the volume if you have anxiety or just straight up hate jumpscares."
As a result, YouTube responded by taking down the ad, saying that the ad violated the company's "violent and shocking content in ads" policy. According to the YouTube support hub, this policy is in place "to avoid offending or shocking users with websites, or apps that are inappropriate for our ad network."
The fifth installment in The Conjuring series, The Nun follows an investigation into the death of a nun in 1952 Romania. The film stars Demian Bichir, Jonas Bloquet, and American Horror Story's Taissa Farmiga. 
The Nun is set to arrive in theaters September 7. And while we wouldn't advise watching the ad if jump-scare horror isn't your thing, if you're really curious, a re-upload can be found here.