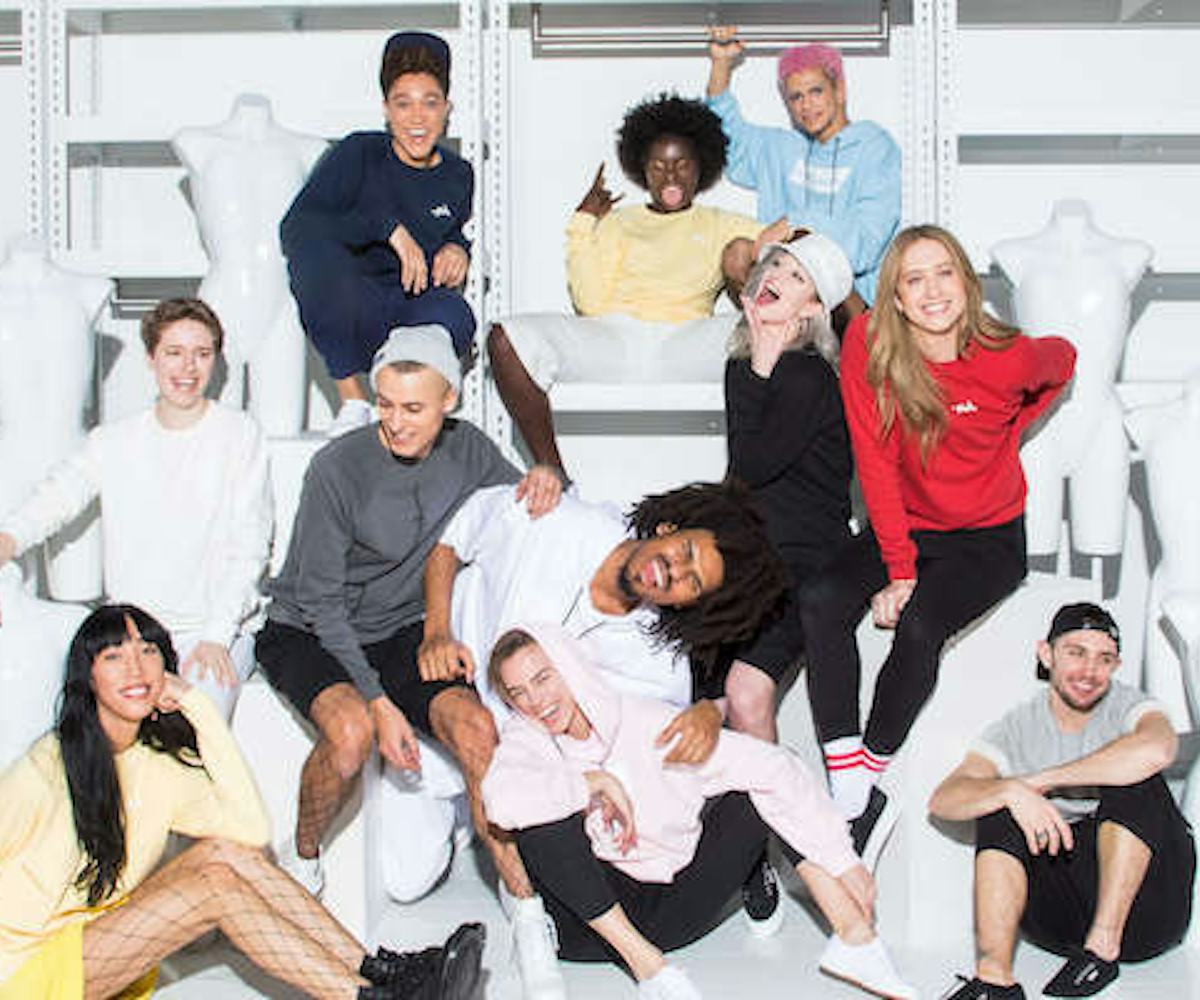 Photo courtesy of The Phluid Project
The Phluid Project Is The First Entirely Gender-Free Store
Shop without binary boundaries
Back in March, The Phluid Project, New York City's—and the world's—first entirely gender-free store, opened its doors. Founder, Rob Smith, had been working in the retail space for 30 years before ultimately deciding to leave the corporate world so he could create a space that serves to provide more than just a shopping experience, and is a place where all are welcome to "unapologetically be themselves."
But Phluid isn't just another brand pushing a line of gender-free basics. Aside from its own namesake label, the store carries elevated fashion labels, like Chromat and Gypsy Sport; big names, like Fila and Steve Madden; as well as lifestyle and beauty brands, like Fluide, Make, and Boy Smells. While not all of these brands are specifically marketed as specifically gender-fluid (though many of them are), within the store, they're all presented outside the gender binary. And with prices ranging from $30 to $500, it's accessible to all. Plus, a number of its products also give back directly to the LGBTQIA+ community.
The store, located in New York's NoHo neighborhood, also boasts a café serving coffee and juice and serves as a community space where a number of events take place. It hosts panels, workshops, fashion shows, parties, and more, all focusing on inclusivity, diversity, self-expression, and support.
Smith realizes that, while today's younger generations are the ones leading this movement to break free from gender norms, all generations are in need of this kind of space. "It has become clear, via The Phluid Project and our associated products, that older generations were starving for such a retail experience," he says.
The project came from Smith's desire to create a safe space, something he wishes he had when he was younger. "There is a paradigm shift that is currently happening in our society," he says. "Today's young people are leaving behind the traditional roles and structures that constrained generations prior. They are choosing to live a freer and more self-expressive life. I am taken and inspired by their intuitive understanding of identity and wanted to create a safe space to nurture and encourage individuality. In many ways, I have created a retail space and community center I wish I had access to as a young person."
For so many of us, fashion and beauty are a liberating means of self-expression, and so it's essential for a place like The Phluid Project to exist—it can afford those who've felt confined to feel safe and be able to express themselves as they wish. "Fashion for me, and for many, is a creative outlet," says Smith. "Many have expressed a sense of freedom upon discovering Phluid, wishing a place like this had existed all their lives. To play and experiment through fashion and beauty in a judgment-free space is the best way to learn who are you and come into your own."
What's next for The Phluid Project? While Smith's focus right now is on the New York location, he looks forward to eventual expansion, both Stateside and abroad. "I hope we are the first of many spaces internationally," he says.
The Phluid Project is located at 648 Broadway. Not in New York? Don't worry, you can still shop all of The Phluid Project's goods online.