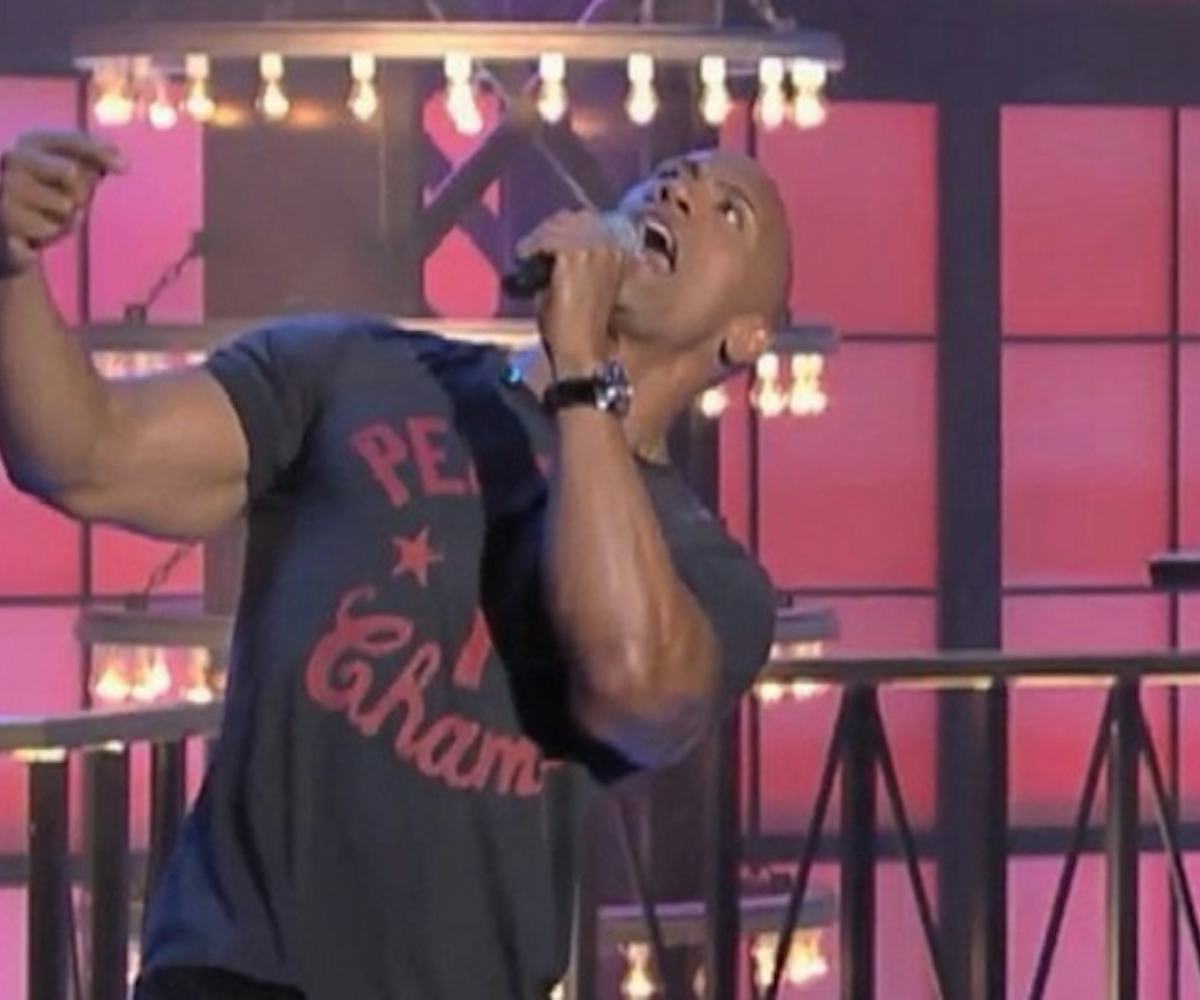 the rock lip synced $1'shake it off' and it was glorious
in the inaugural 'lip sync battle'
Today, we wake up to a new a reality, one where celebrities get up on stage and try to mouth the words to a popular song better than the other guy. That's the premise of Lip Sync Battle, which had its debut on Spike TV last night and saw Dwayne "the Rock" Johnson go up against Jimmy Fallon, who originated the celebrity lip sync battle on his talk show. 
We didn't catch the show, but a clip going around the Internet this morning shows The Rock using his ample charisma and equally ample muscles to totally nail a rendition of Taylor Swift's "Shake It Off." You can see the show's host, LL Cool J, losing it in the background, and it looks like color commentator Chrissy Teigen is also the show's resident dancer. 
Jimmy Fallon brought out a full choir for his take on Madonna's "Like a Prayer," but in the end it wasn't enough to beat The Rock, and in the clip above you'll see why.