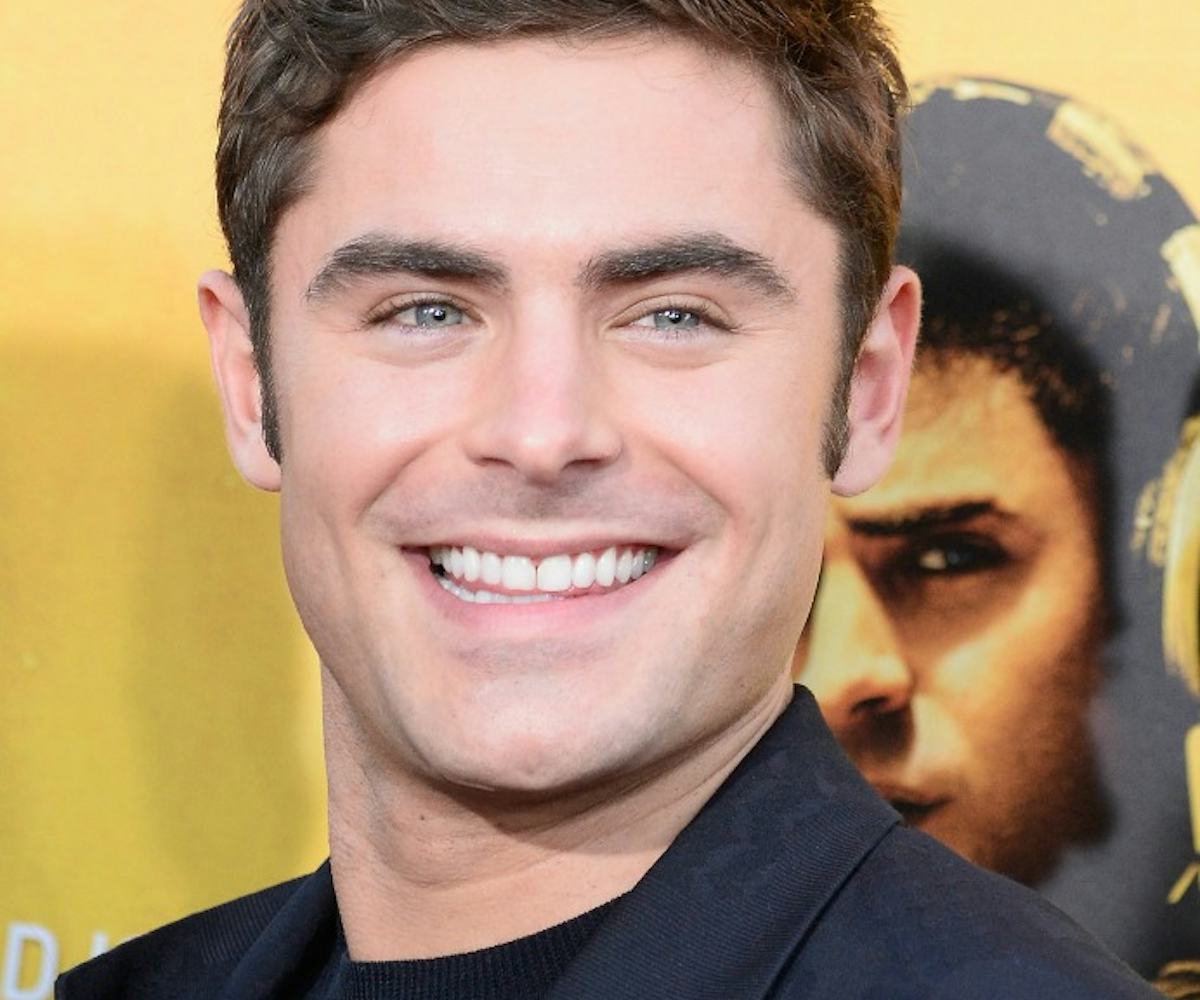 Photo by Frazer Harrison / Getty images
Zac Efron Is Mega Swole On The Set Of 'Baywatch'
Zac Efron looks like he was scientifically engineered to hang out on the beach. So when it was announced that Baywatch—that nineties ode to oiled pectorals, blown-out hair, and various forms of CPR—was being remade into an R-rated action-comedy, it was only a matter of time before Efron signed on.
Efron, who's in desperate need of a hit after the train wreck that was We Are Your Friends, will be joined by Dwayne Johnson, another example of what happens to the human body when Chipotle burritos just aren't a "thing you do." Johnson who'll play Mitch Buchannan, the role made famous by David Hasselhof, has been all over social media throughout the film's pre-production, sharing some delightful videos with newcomer Kelly Rohrbach, who'll look to put her own spin on Pamela Anderson's iconic beach babe C.J.
Now that shooting is officially underway, expect Johnson's Instagram account to go into overdrive, with constant updates of he and Efron hanging out at the beach in their ionic red swim trunks. According to Johnson's first post, day one included some "brilliant" ad-libbing from Efron, who's days hanging out with Seth Rogen on the set of Neighbors look to have paid off.
If we can't lounge at the beach all day with some of the world's most beautiful people, this is the next best thing. Check out your first look at the cast of Baywatch below.