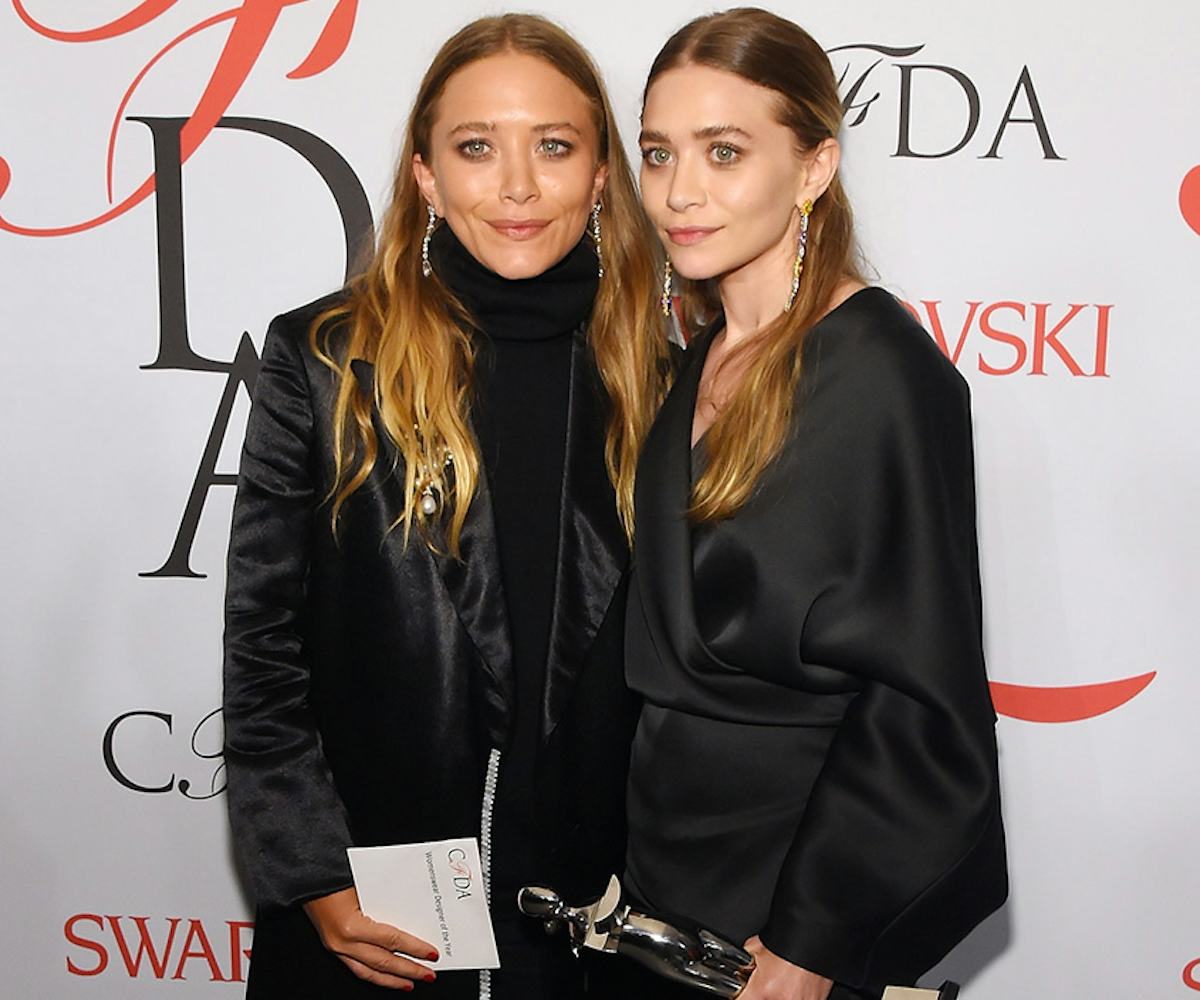 Photo courtesy of Larry Busacca
The Row Is Launching A Footwear Collection
the twins' next big endeavor!
Our favorite fashion twins, Mary-Kate and Ashley Olsen, have a big announcement! They're expanding their powerhouse ready-to-wear brand The Row into their next big endeavor: footwear. The duo, who first established The Row back in 2006, have previously collaborated with some of the top footwear design houses, such as Christian Louboutin and Manolo Blahnik, to name a few. We'll be seeing their first venture into in-house with their pre-fall 2016 collection, in stores this May.
Footwear News posted an exclusive first look at the new footwear collection. Mary-Kate told the publication in an interview, "Footwear was the natural next category for The Row. We want to provide our customers with all her essentials. We hope The Row shoe collection will do that." The line, consisting of seven styles with prices ranging from $850 to $1,350 (excluding exotics), will be sold at The Row's retail stores and existing retailers. We imagine it will reflect the elegant and sophisticated, yet relaxed, vibe of the brand.
So far, we've only gotten a sneak peek of two styles—a block-heeled mule and a suede loafer—but the collection will be revealed in full at their pre-fall press preview today in New York.
We'll start saving our pennies now!
Photo courtesy of The Row
Photo courtesy of The Row
(via Footwear News)