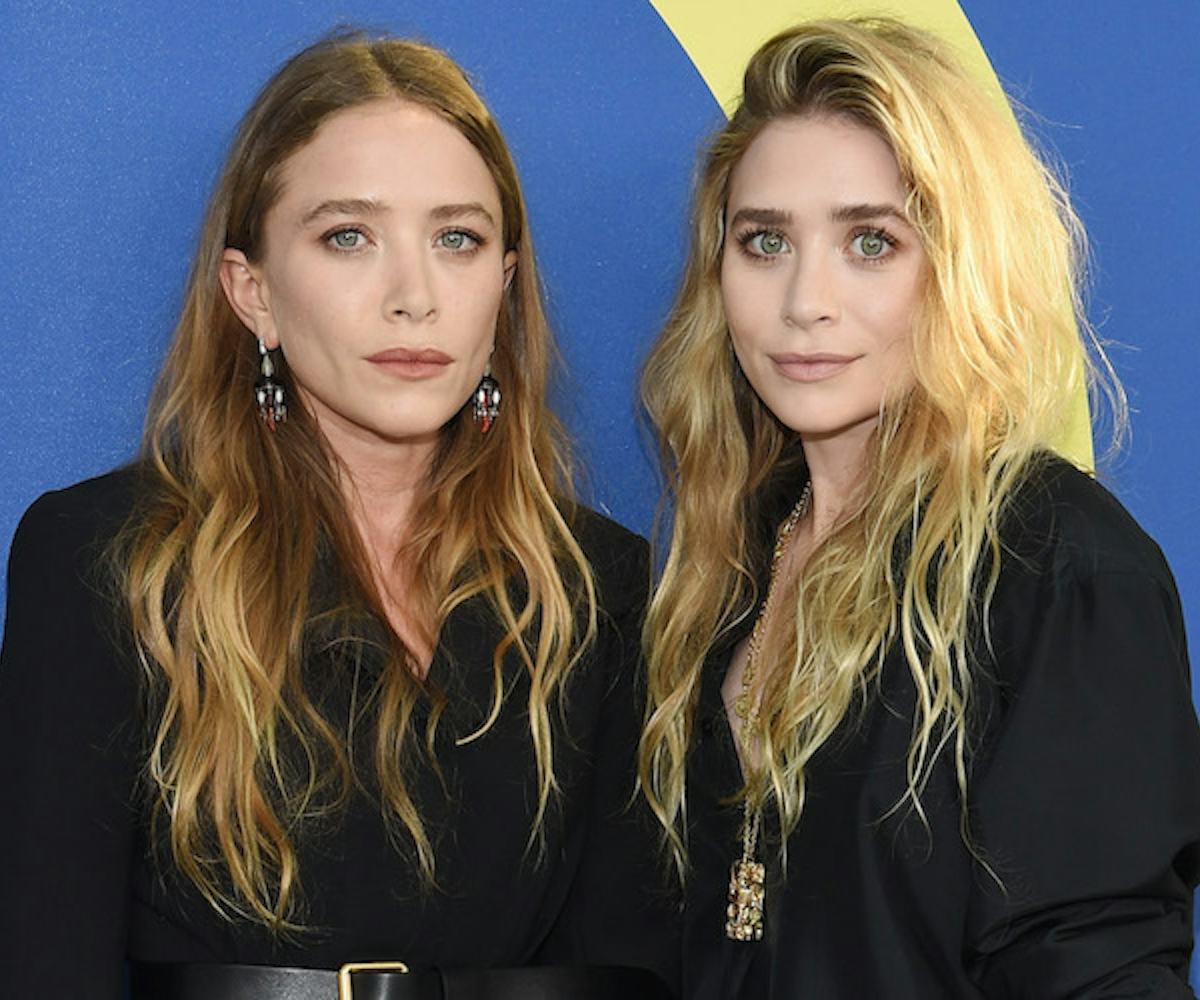 Photo by Dimitrios Kambouris/Getty Images
Mary-Kate And Ashley Olsen's Label Is Expanding Into Men's Wear
The line was two years in the making
Back in June, Mary-Kate and Ashley Olsen snagged the CFDA Award for Accessories Designer of the Year for their luxury fashion and accessories label, The Row. Turns out, that's not the only exciting news to come from the brand this summer.
In a new interview with The Wall Street Journal, the sartorially gifted twins reveal that, after 12 years in the fashion biz, a full men's wear collection for The Row is headed our way.
Considering the influence of men's wear on the women's collections season after season, it's only fitting that the two decided to pursue a men's offering. According to the interview, it took them two years of research to create the perfect men's suit, as they traveled the globe with a small team to find the perfect manufacturers and factories and focused on details of the fit.
While the brand has introduced a handful of men's pieces in the past, including a capsule collection, this is the first time we'll be seeing a full men's wear collection. However, much like women's pieces, they're not the most, erm, accessible. The collection, which will focus heavily on tailored suits and separates but will also include a handful of knit and denim pieces, will range from a cool $3,950 to $5,795. It ain't cheap to dress like an Olsen, that's for sure.
Considering the popularity of streetwear in menswear—such as slogan tees and hoodies—is at an all-time high, this is somewhat of a surprising move. But, really, what else would you expect from the ever-elegant Olsen twins? "It's funny, because this is more of a risk than putting words on a T-shirt," Mary-Kate said to WSJ. "Who knew that black, gorgeous, perfectly fitted suits would be a risk?"
Stay tuned, as the new collection is heading to The Row stores, as well as select global retailers, this October.