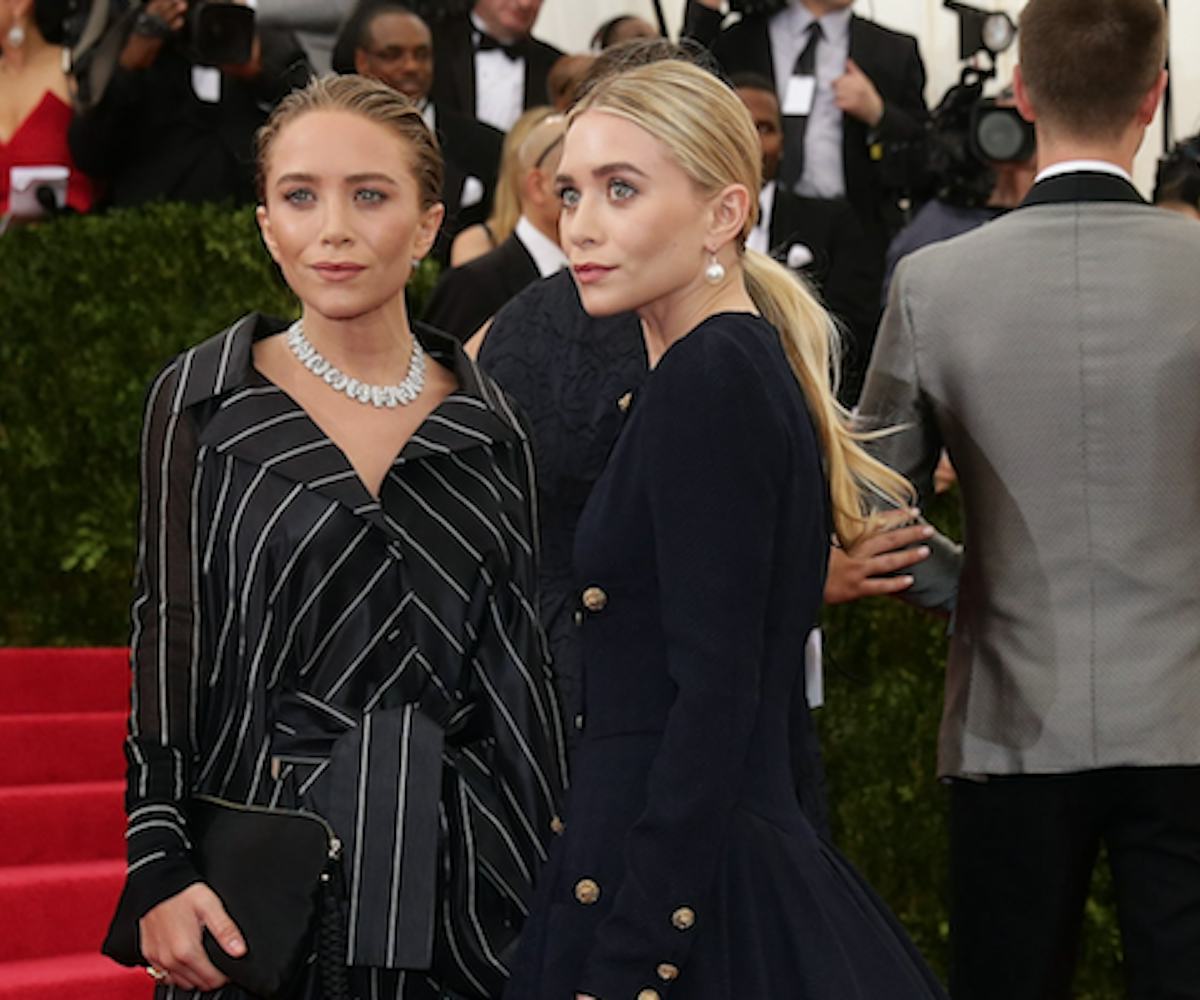 photo by Neilson Barnard/getty images
The Olsen Twins Gave People The Chillest Gift During Their NYFW Show
To help attendees get through the rest of the week
Those who frequently attend New York Fashion Week shows (or any fashion week shows, for that matter) know that the experience can often be chaotic and exhausting. But for those who attended Mary-Kate and Ashley Olsen's Fall 2018 show for their label, The Row, upcoming fashion week stressors should be much easier to deal with, thanks to a chill new present from the designers: healing crystals.
Ahead of the duo's presentation, which featured an assortment of gorgeous neutral-toned apparel and shoes, guests were served scones and truffles in the shape of pebbles.
After the presentation, black tourmaline crystals were given out to guests in order to "repel and block negative energies," as well as aid in "reducing fear and increasing focus." White clear quartz crystals were given to promote "universal harmony" and balance "physical, mental, emotional, and spiritual planes." The crystals also came with an instructional guide for newbies, advising people to "cover and soak in salt water for 24 hours."
Photos by Stella Bugbee/The Cut
Now this is one way to wrap up fashion week—with a mindful gift that balances the minds and keeps the bodies in harmony.