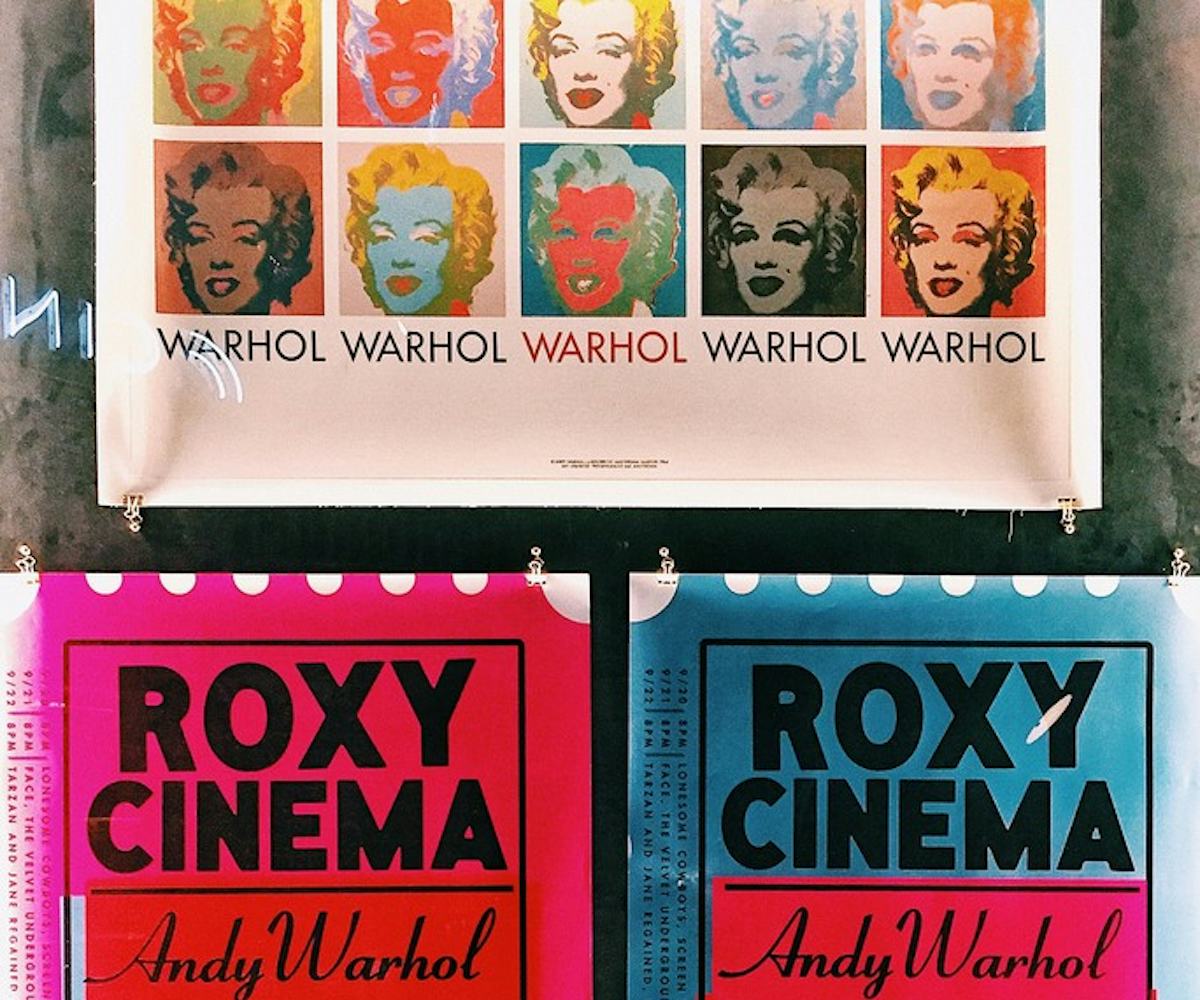 Photo by Hayden Manders
We Found The Best Place To See Andy Warhol Films In NYC
Early one September evening in New York City, with the humidity hugging the city just a little too tight, silver balloons floated up to the basement ceiling of The Roxy Hotel in Tribeca. In just under an hour, Andy Warhol's Lonesome Cowboys would be screened at the newly renovated Roxy Cinema, kicking off its series of archival screenings featuring an array of the pop artist's greatest works, including his least well-known. 
The series is made possible by the theater's projector, which has the capability to screen 16mm film, something that's not so common anymore. The color is true-to-form and authentic, and every auditory pop and crackle feels fresh when sitting in the air-conditioned underground space—even if the film has been digitized. The Roxy has put time and effort into its design, guaranteeing that the aesthetic of vintage cinema feels authentic, not gimmicky. From the celestial carpeting to the layout of the seats and lightbulbs above, no detail goes unnoticed. Even the concession stand, which indeed serves up booze, comes decked out with gussied-up bartenders. 
Watching a film here is akin to stepping back in time, though the theater plans on screening modern-day movies, too. But true cinephiles will find a home in the Roxy Hotel because of the calendar it has in place. For Warhol-heads like myself who can't make it to the artist's museum in Pittsburgh all the time, it's a dream come true. Plus, with ticket prices rounding out at $10, it's one of the most affordable theater experiences New York City has to offer.
Check out the Roxy Cinema's full calendar here.