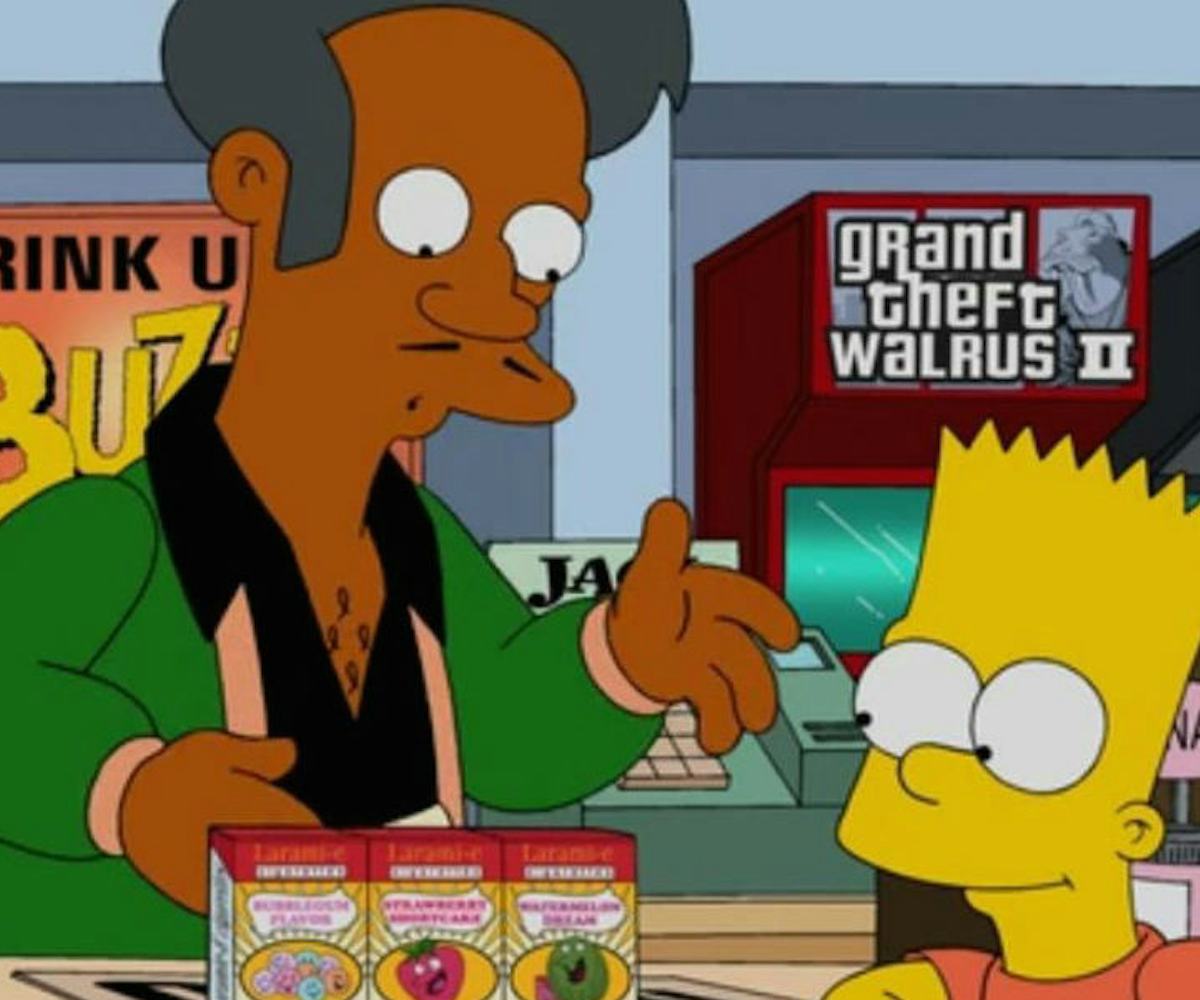 Photo via FOX
'The Simpsons' Actor Hank Azaria Addressed The Apu Backlash
And offered to step aside
The Simpsons' Hank Azaria has spoken on the controversy surrounding his racist and heavily stereotyped character, Apu.
Following a discussion kicked off last year by comedian Hari Kondabolu's documentary, The Problem With Apu, Azaria went on The Late Show last night to tell Stephen Colbert that he thinks "the most important thing is to listen to South Asian people, Indian people in this country when they talk about what they feel and how they think about this character." He said that he would give up the role in order to make space for more South Asian voices. "I'm perfectly willing and happy to step aside or help transition it into something new. I really hope that's what The Simpsons does and it not only makes sense, but it just feels like the right thing to do to me."
Azaria—who also voices several other characters on The Simpsons, including Moe Szyslak and Chief Wiggum—added there also need to be more Indian and South Asian writers on the show, "not in a token way but genuinely informing whatever new direction this character may take, including how it is voiced or not voiced."
The actor then said that he didn't mean to offend or hurt anyone. "The idea that anybody, young or old, past or present was bullied or teased based on the character of Apu, it just really makes me sad," Azaria said. "It was certainly not my intention. I wanted to spread laughter and joy with this character and the idea that it's brought pain and suffering in any way, that it was used to marginalize people, it's upsetting."
He also stated that he didn't agree with the way The Simpsons handled the controversy, which was to dismiss the question by having Lisa Simpson say, "Something that started decades ago and was applauded and inoffensive is now politically incorrect. What can you do?"
Azaria's comments have since sparked a large online discussion, with the majority of people—including Kondabolu—calling his comments a win that acknowledged the problem.
More importantly, though, it gave people the opportunity to spotlight the monumental impact of Kondabolu's work.
The Simpsons has yet to respond to Azaria's statements.