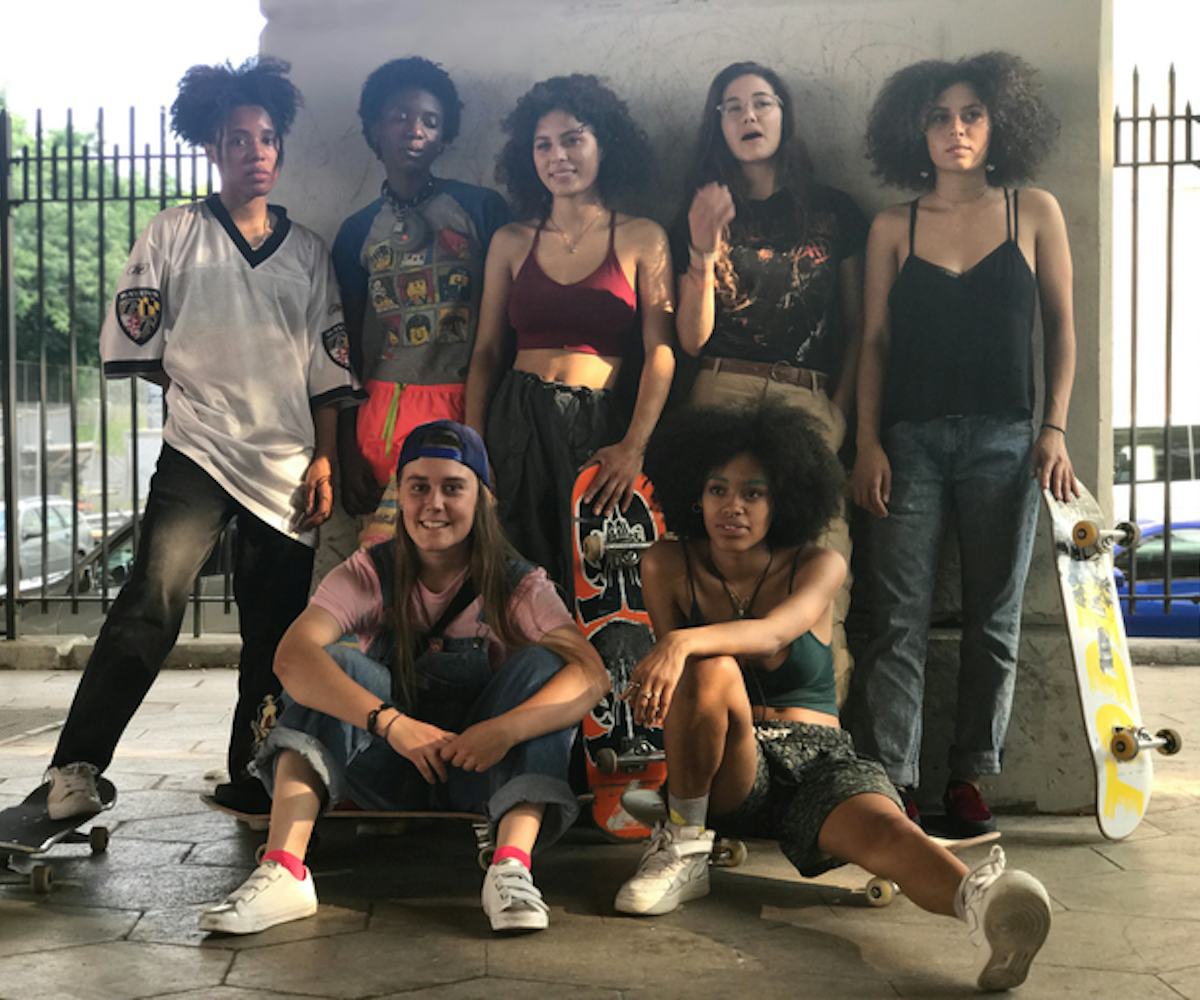 NYC's Skate Kitchen Is So Much More Than An All-Female Skate Crew
For some, ball is life. For others, it's skateboarding. New York City is home to one of the country's most devoted, talented, and downright friendliest groups of people who just so happen to fall into the latter category. Meet The Skate Kitchen, a skate crew comprising six female-identifying individuals with unique careers who have found a fearless camaraderie through skateboarding.
Brenn Lorenzo, Rachelle Vinberg, Ardelia Lovelace, Nina Moran, Kabrina Adams, and Jules Lorenzo spend most of their free time shredding across the Big Apple, becoming beacons of possibility for young folks, especially young women, and showing that you don't have to identify as male to get ahead in skateboarding. They empower one another, and in doing so, they empower their followers and fans. The positive energy they put out works to uplift them. Sure, talent and skill are required to do tricks but don't sleep on the importance of good vibes—something The Skate Kitchen certainly has in abundance. Good vibes and a strong sisterhood to fall back on, both literally and figuratively. Can we join this kitchen?
Say hey to The Skate Kitchen in our exclusive video, powered by Luna, and find out the secret to sustaining that contagious, positive energy.