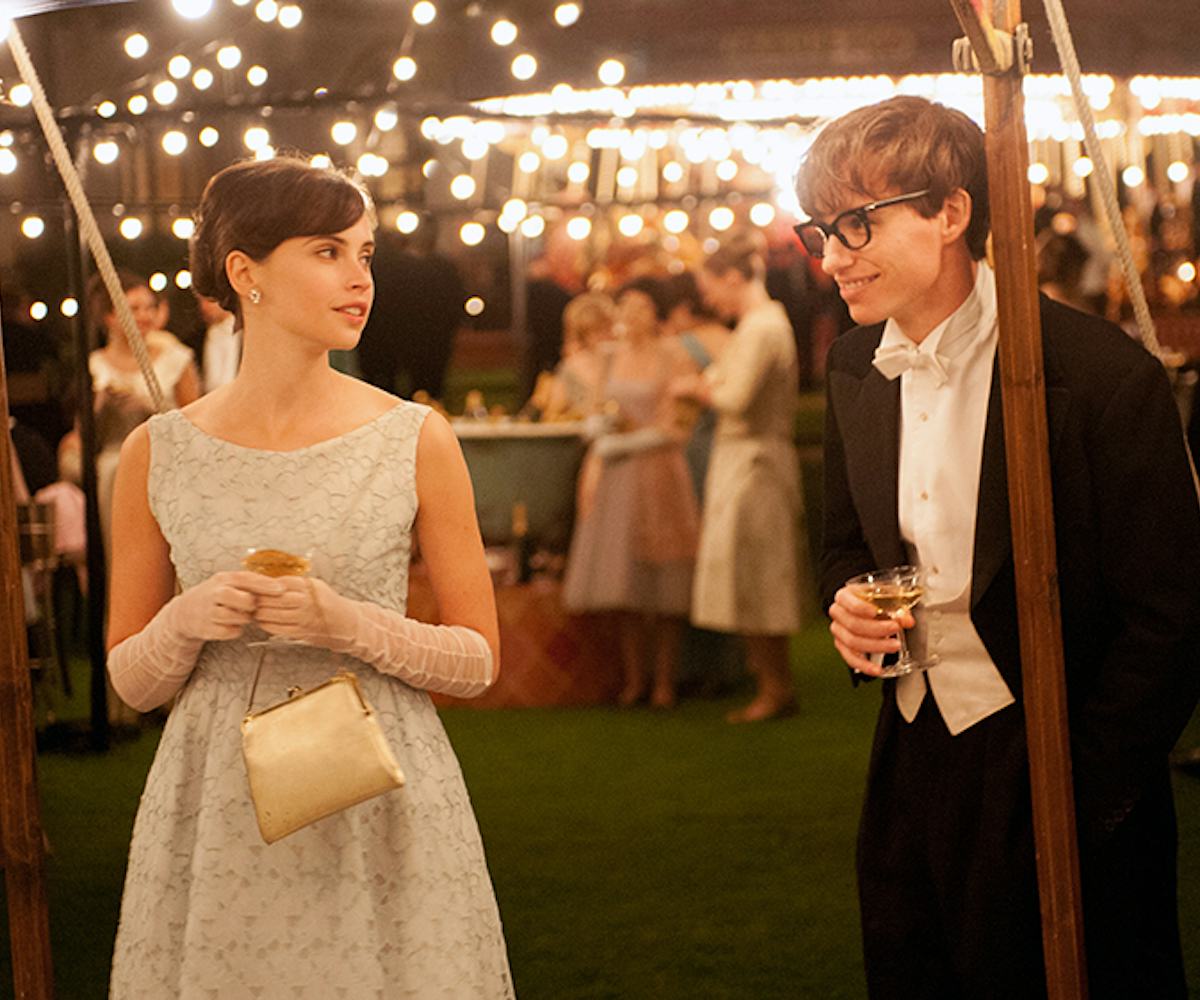 the theory of everything trailer is here
and is going to win eddie redmayne an oscar
The perfect fall film, with all the makings of an Oscar darling (a drama based on real-life with an incredible cast, unreal imagery of the galaxy, and major "hope" and "lesson learning"), has arrived. The Theory Of Everything, a new James Marsh film, comes out November 7 and traces the life of author and theoretical physicist Stephen Hawking—inspired by Jane Hawking's book Travelling to Infinity: My Life with Stephen. The flick took the Toronto Film Festival by storm, and critics are already guessing that Eddie Redmayne, who plays Stephen Hawking, will be nabbing a golden man of his own. 
The first we heard of the film was earlier this August when the original trailer was released. While we learned that the film would highlight a magical love story, the history of iconic cosmologist Stephen Hawking, and general thoughts about science in the 1960s, what this second trailer brings us a deeper look into the relationship between the characters and the story of Hawking's life.
Not only does this trailer come with a glow-in-the dark dance party, imagery of all the universe's stars in the night sky, a British romance, 1960s attire, and a performance from the always-adorable Felicity Jones–but it also comes with a moving song ("Heavenfaced") from indie rockers, The National.
The film itself follows the struggle of a brilliant mind faced with a motor neuron disease through cinematography that will infuse any gray November sky with the magic and color of the universe.