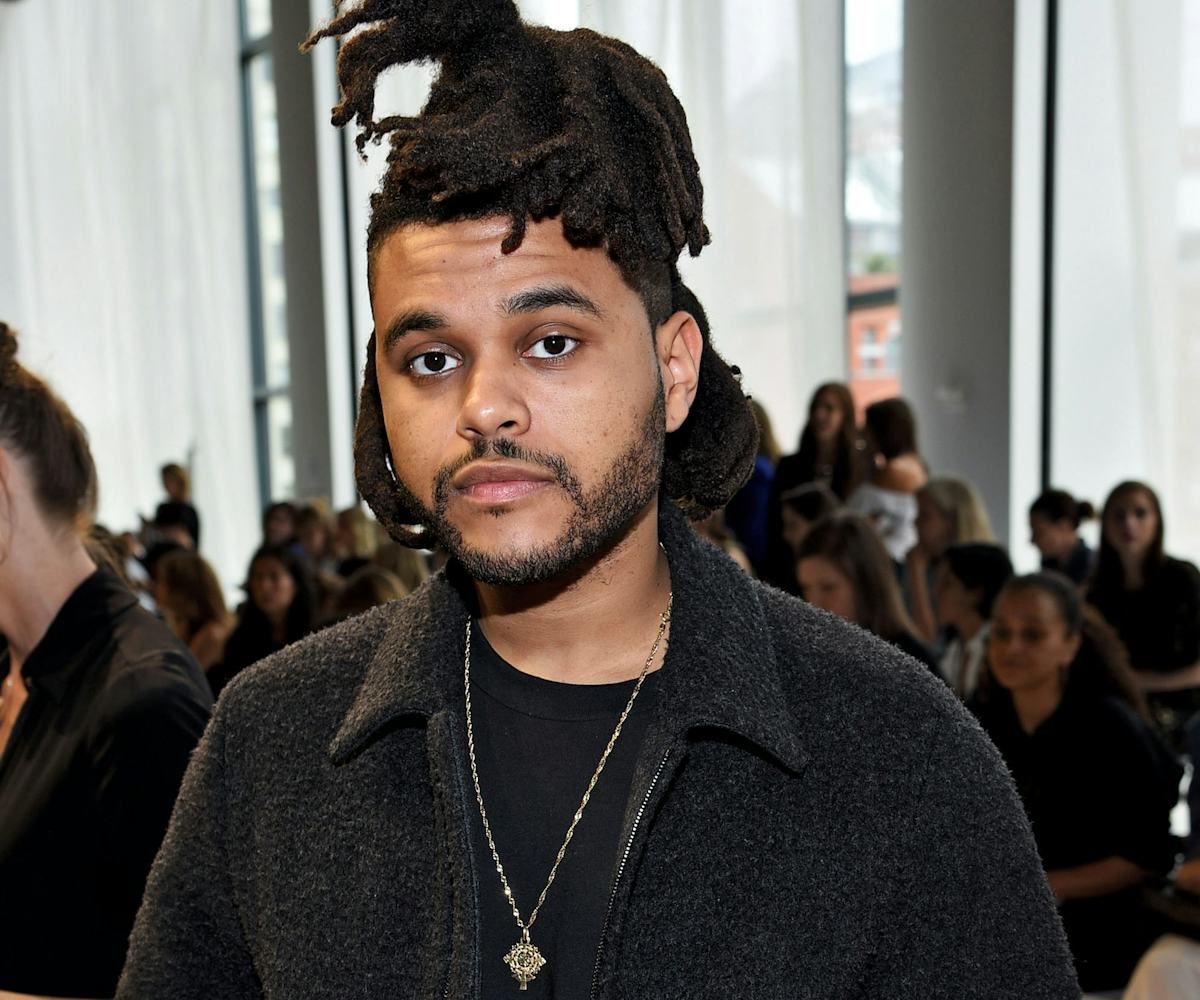 Photo by Dimitrios Kambouris/Getty Images
The Weeknd Launches Collaborations With Alexander Wang And PAX
get a taste of the XO lifestyle
Abel Tesfaye—more commonly known as The Weeknd—creates songs written about (and seemingly resulting from) living life in a smoky haze of weed (and other drugs), alcohol, and sex while wearing dark clothing with a gothic, streetwear edge. PAX is a company that makes vapor devices often used for filling your life with both legal and illegal smoky hazes, and Alexander Wang has become famous for creating dark, dark clothing with a gothy, streetwear edge. To say that the combination of this singer and those two, respective brands is similar to that moment when chocolate met peanut butter isn't quite right. It's more like when chocolate met more chocolate. 
Last year, Tesfaye and his XO crew entered the fashion world with the launch of their own apparel line. You could say that everything has been going really well for him ever since he released his studio album Beauty Behind the Madness—he's dating it-girl model Bella Hadid, Nicki Minaj remixed one of his songs, Taylor Swift likes his hair, and now he's collaborating with two of his favorite brands.
While there are no specifics on the XO/Wang project, we can easily imagine a line of, say, hip-length, asymmetrical leather jackets or gauzy black tees with careful tears at the neck. (Just throwing that out there.) The Weeknd's limited-edition vaporizer with PAX blasts out the throbbing, jarring first measure of "The Hills" as an overture to whatever you plan to do with it.
The custom XO PAX piece is currently available to purchase. Stay tuned on the Wang collaboration, you know we're on top of it.