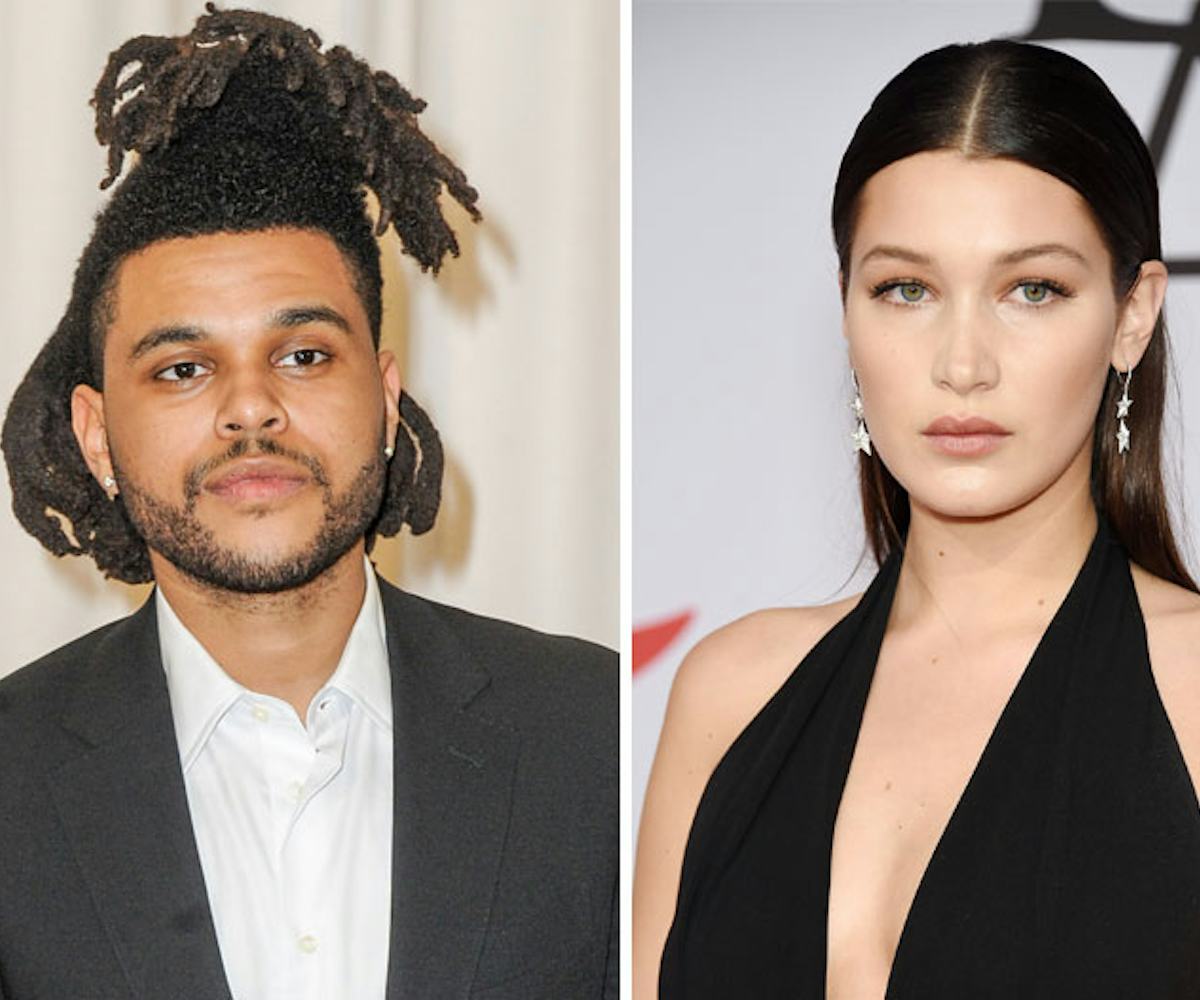 Photo: Ernesto Distefano/Getty Images; Dimitrios Kambouris/Getty Images.
The Weeknd Drops New Tracks Following His Break From Bella Hadid
More often than not, the best way to recover from a breakup is to express all of those feelings through something creative. And nothing speeds up bouncing back from a broken heart better than producing a hot track. (Duh.) The Weeknd is certainly aware of this with the release of not one, but two brand-new songs following his break from model Bella Hadid. We've had our eyes on the couple since they officially went public with their relationship this summer. (Okay, okay; we've really been keeping up them since the status of their relationship was confirmed back in May though.)
Sadly, "Bella and The Weeknd have taken a break," a source told E! News. "Their schedules got very busy and it really cut into there relationship. They are still in each other's lives, though, just not in the same exclusive capacity."
The two did not celebrate the holidays together, but The Weeknd treated his fans to some new music instead. The first track, "Low Life," is produced by Metro Boomin and Ben Billions, and features Future—another breakup bandit. The other is a remix of Jeremih's "Pass Dat," off his recently released Paradise album. Stream both of the songs, below.