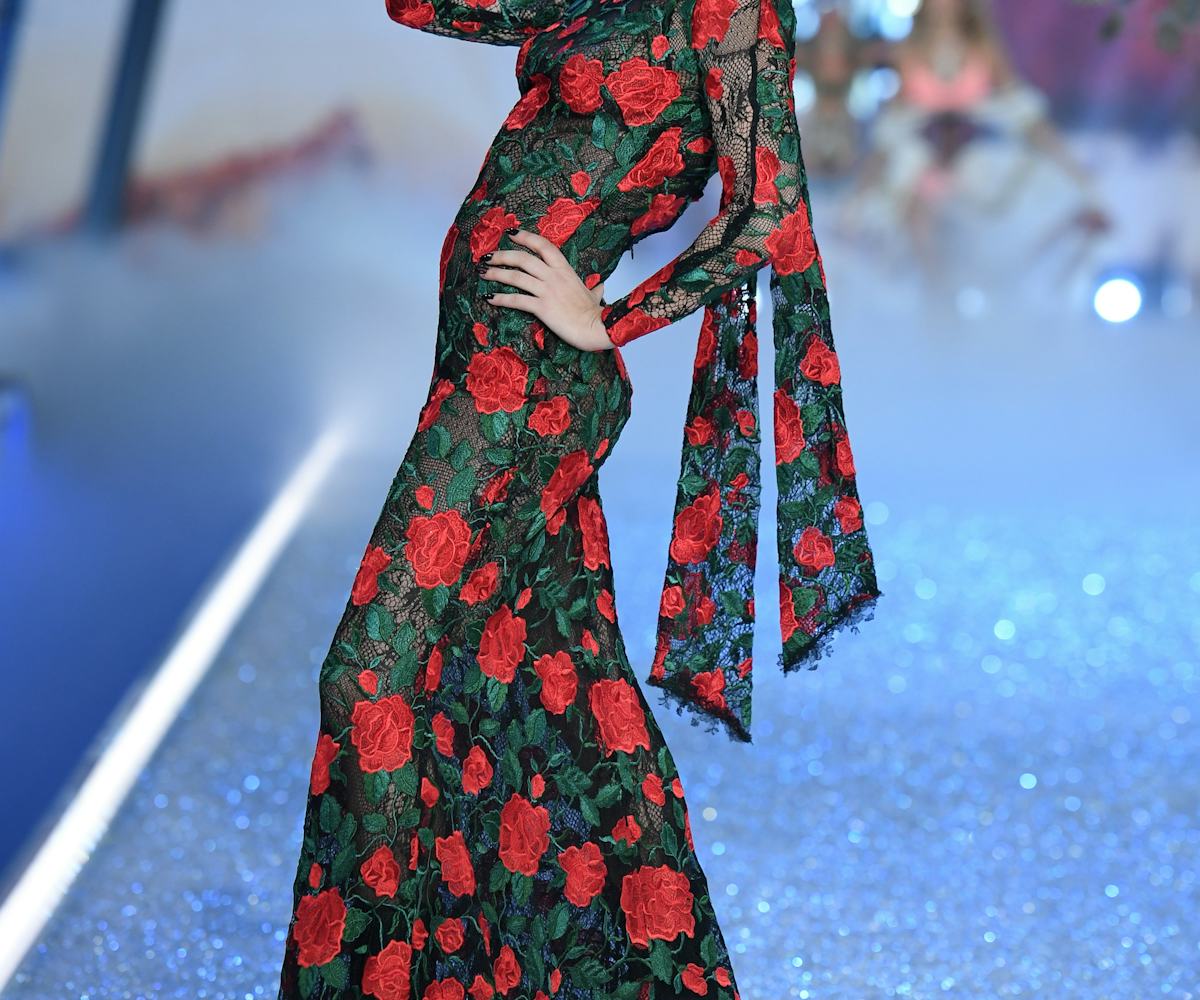 Photo courtesy of Dimitrios Kambouris / Getty images
Lady Gaga, The Weeknd, + Bruno Mars Owned The Victoria's Secret Fashion Show
Watch their performances here
Every year, Victoria's Secret enlists some of the world's biggest pop stars to provide the soundtrack as the Angels strut down the runway during the brand's annual fashion show. This year, the show, which aired Monday night, just happened to coincide with three of the biggest pop releases of the year. Lady Gaga, The Weeknd, and Bruno Mars all have new albums to promote, and Victoria's Secret Fashion Show has quickly become one of the best venues to do so. 
Gaga began her performance with the power ballad "Million Reasons." She started out in a floral gown and, unlike her male counterparts, wore multiple outfits throughout her performance, including a bejeweled hat worth a whopping $1 million. Gaga then cranked things up a notch with an electric mash-up of Joanne standouts, "A-YO" and "John Wayne." Prior to Monday's broadcast, Gaga took to Twitter to gush about her experience. "Thank u all my angels for helping me remind the world that we all have an angel inside us. Love u girls!! #MillionReasons."
The Weeknd's performance threatened to be overshadowed by the image seen 'round the world, in which the singer crossed paths with ex-girlfriend, Bella Hadid. But this is The Weeknd we're talking about, and when he opens his mouth to sing, everything else melts away. 
And, of course, when it was time for Bruno Mars to bring the magic, he did just that. Decked in a lavish fur coat, the "24k Magic" singer opted to open with a lesser known song from his upcoming album, also called 24k Magic. Mars started off with "Chunky," a weird kind of empowerment anthem that shouts-out "the girls that pay they rent on time." And for those of you hoping to hear him do party jam "24k Magic," fear not. He killed that too. Watch below.