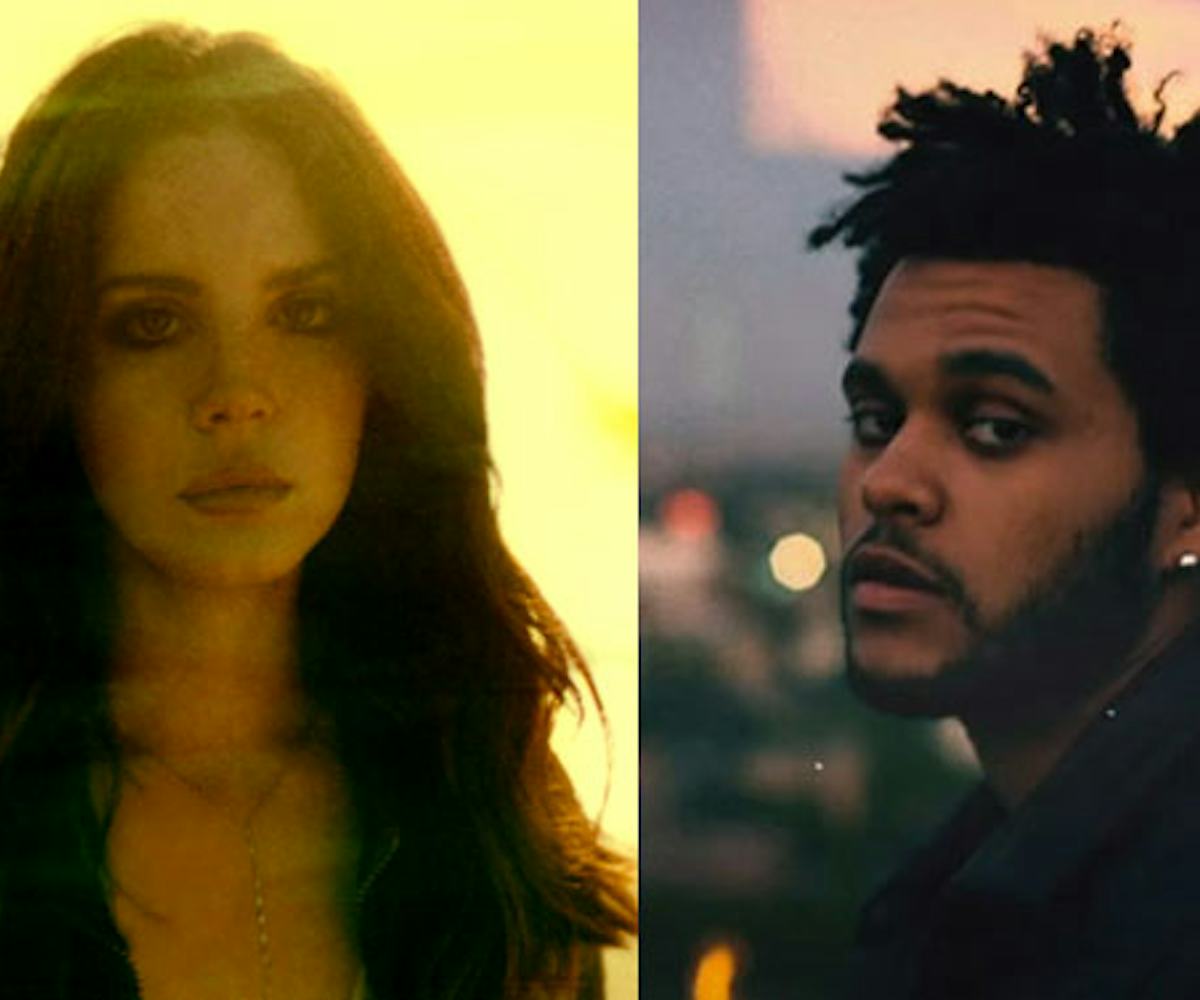 Photos via Interscope and Republic Records
listen to the weeknd + lana del rey's dramatic, gorgeous new duet
One of the most anticipated tracks of the year—a collaboration between The Weeknd and Lana Del Rey from The Weeknd's upcoming album, The Beauty Behind the Madness—just landed online. Get ready for the Internet to explode.
Called "Prisoner," it sounds like a Weeknd song and a Lana Del Rey song made drugged-up, dispassionate love and gave birth to a beautiful, tortured child. It definitely skews more towards The Weeknd's trademark narcotic R&B sound rather than LDR's romanticized pop, but the its darkly shaded production suits both artists just fine. As for the lyrics, they each get a chance to address their number one hang-ups: For Del Rey, it's the Faustian contract she signed with Hollywood; and for Abel Tesfaye, it's the inescapable doom of addiction, whether it's to love or other drugs. 
In the true nature of song leaks, the track has been removed from the Internet. You'll have to wait until Beauty Behind the Madness drops August 28 to hear it in full. In the meantime, stream the sampler below!