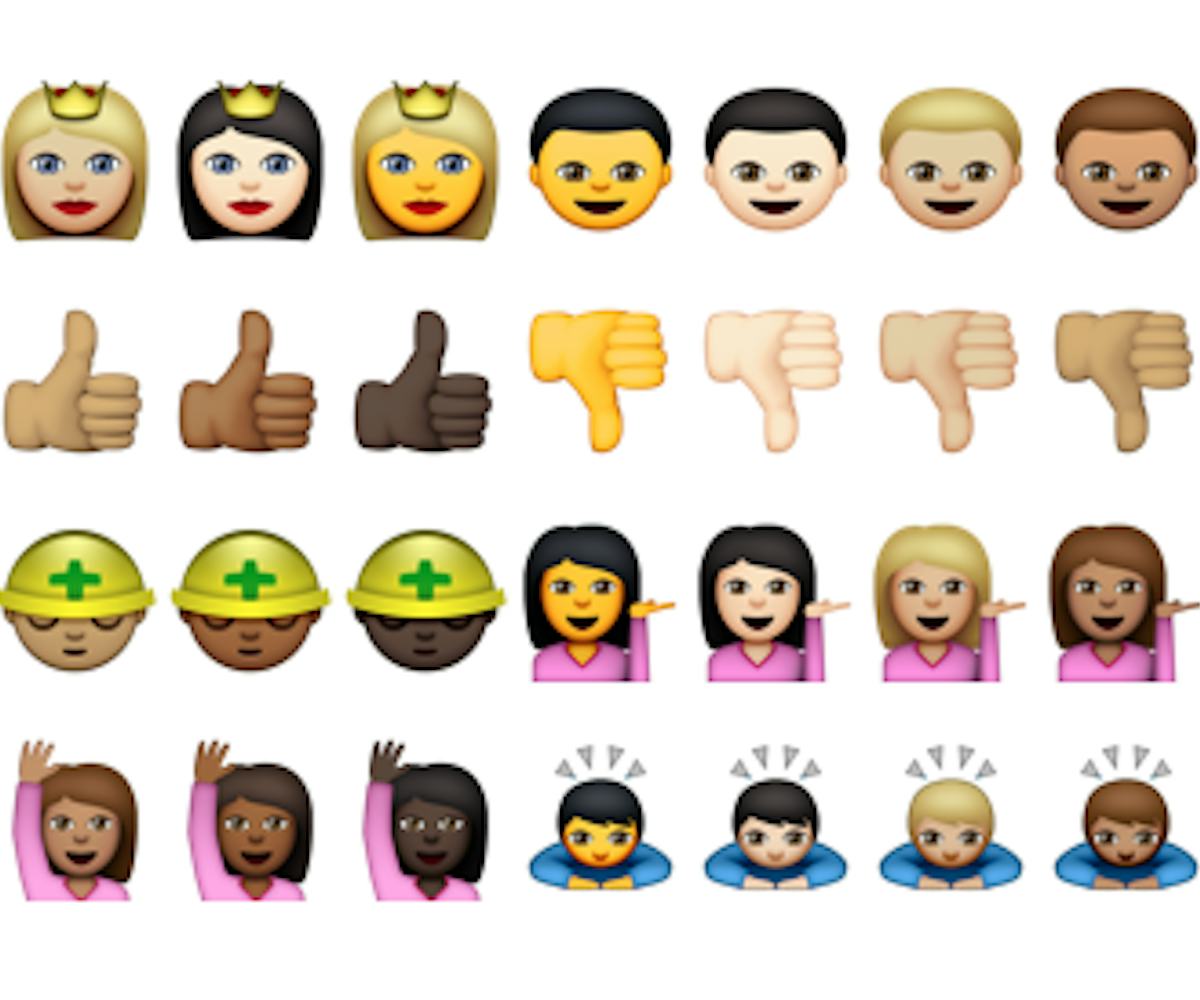 photo via gawker
there are now emojis for all ethnicities
diverse faces? color us ecstatic.
UPDATE: The emojis are now available with iOS 8.3
Last week, the web developer gods gave us introverted emojis. Now, after years of waiting, we finally have emojis that represent ALL ethnicities.
Earlier today, Apple released screenshots of the iOS 8.3 beta, which comes replete with multiple versions of every human emoji. All you have to do is hold your finger down on an emoji of your choosing and a variety of skin tones (including a bizarre Lego yellow) will appear. At the moment, only developers have access, but the upgrade will be available to all iOS users next month. We can finally portray who we are on the outside (and the inside) with our messages—it's an emoji miracle, of sorts.
Photo via Gawker
(via Gawker)