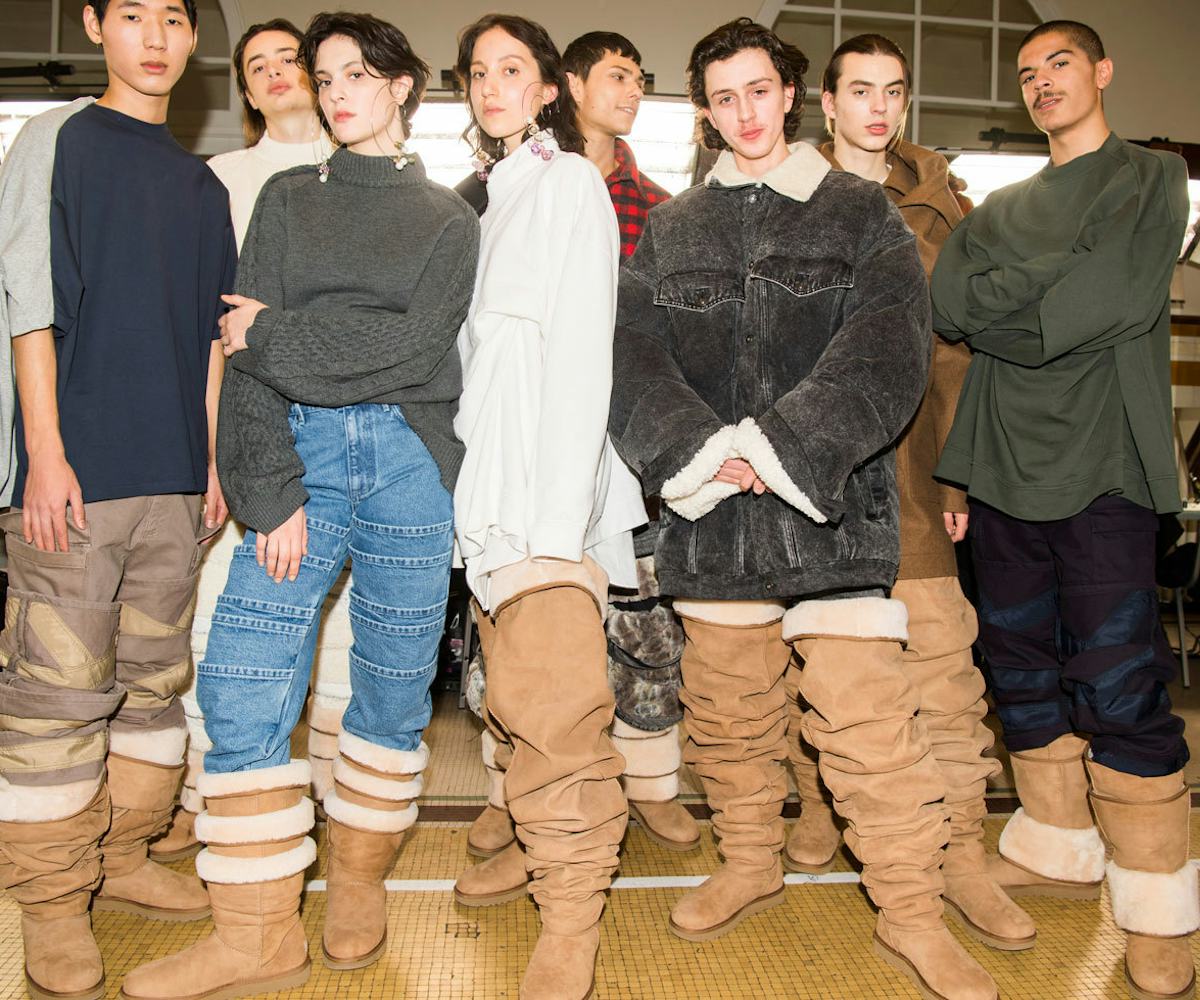 Photo by Jason Lloyd Evans
Would You Wear These Thigh-High UGG Boots?
Fashion loves ugly. Specifically, fashion loves ugly shoes. Designers and their respective houses are fabulously trolling us to buy into these once-mocked trends that will, as Miranda Priestly says, eventually get "filtered down through the department stores" to people who have no idea that these ridiculous pieces are representative of "millions of dollars and countless jobs." Platform Crocs? You've got 'em. Thigh-high UGG boots? Why the hell not. It's fashion, friends, look it up.
But seriously, would you wear these thigh-high UGG boots?
French house Y/Project debuted the latest in questionable footwear during its AW18 men's fashion show this week. They are truly something else. I, personally, would wear these if only to find out how they stay upright and, like, also wrap my whole leg in comfort. Hell, pair them with the new-and-improved Juicy tracksuit and call me Kate Hudson 2.0, y'all! These boots rule.
Glenn Martens, Y/Project's leader, calls the original UGG design "challenging," and Y/Project loves itself a challenge. "By reworking the Classic boot with a typical Y/Project twist such as the triple overlaps and the extra-long legs we want to celebrate the UGG brand's unique history," he says. Great! We stan celebration, especially when it involves warmth and comfort (even if it does cost $300 to $1,500 a pair).
Roll your eyes all you want, but just you wait: Ugly things are only ugly until Rihanna wears them.