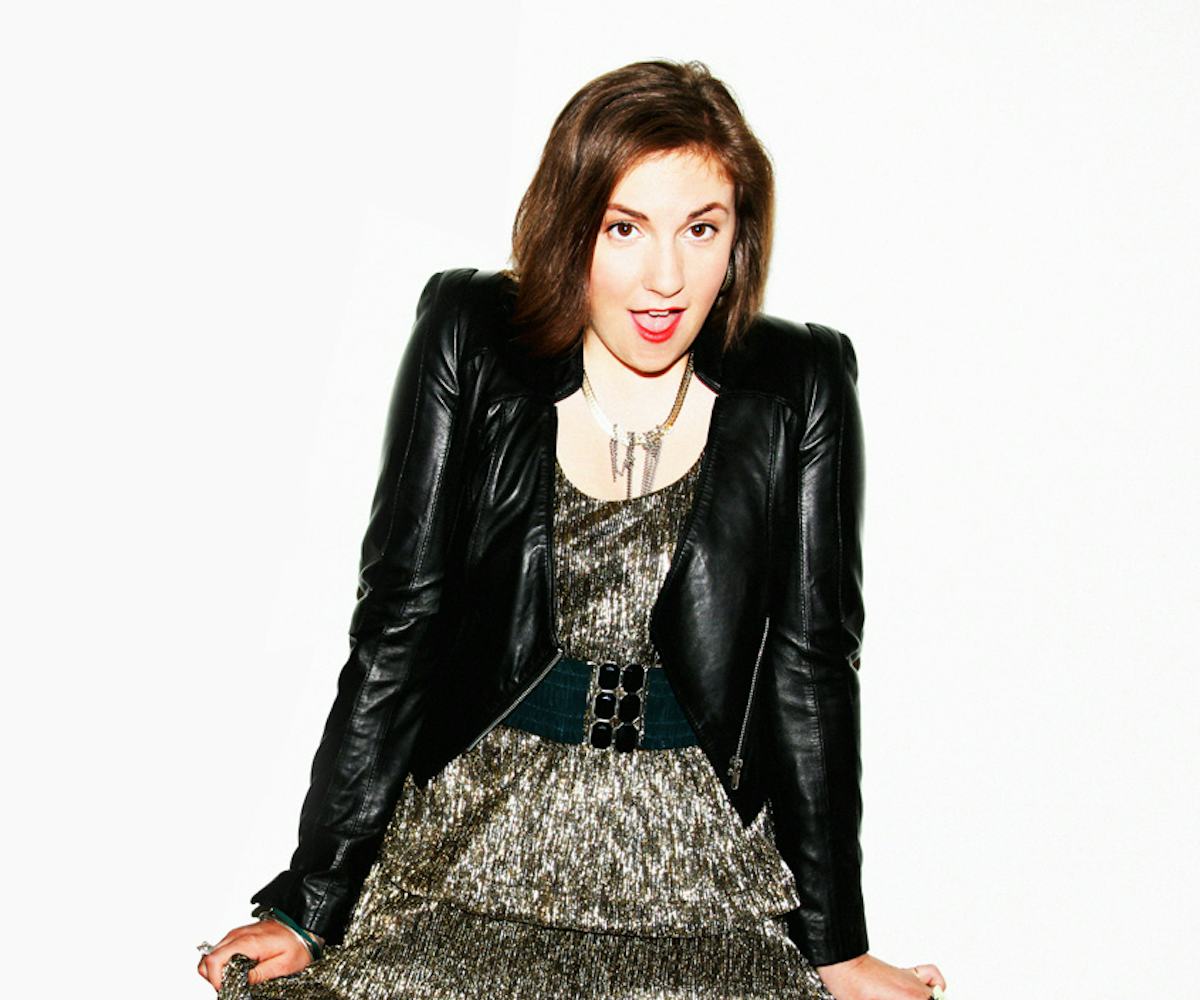 photo by carin backoff
throwback thursday: when lena dunham was our it girl
check out her favorite films (in '10) or whenever.
We're throwing it back to our interview with Lena Dunham, originally published in our October 2010 issue.
OCCUPATION: Filmmaker
BASED IN: New York City
LENA'S IT GIRL: Audrey Gelman, deputy press secretary for the Manhattan borough president.
The daughter of two artists, filmmaker Lena Dunham has certainly followed the old adage "write what you know": Her web series Tight Shots and Delusional Downtown Divas and her critically acclaimed feature film Tiny Furniture all depict New York City creative types who are slightly lost. The difference between Dunham and her characters? At 23, she seems to have already figured out quite a few things about making great art.
YOU STUDIED CREATIVE WRITING AT OBERLIN COLLEGE. HOW DID YOU BECOME INTERESTED IN FILM?
When I was in high school, I would do standup comedy and all kinds of different performance. I was also interested in fashion, but not in a style-y way, more in a character-dress-up way. I suddenly had this realization that film was a place where everything I love meets.
WHAT WAS THE FIRST FILM YOU REALLY LOVED?
I watched A League of The Own every day for an entire summer. I didn't own it, so I would go to the video store and just re-rent it. I remember thinking it had everything: It made me laugh, it made me cry, it made me inspired, it made me have strong emotions about what it was like to be a woman. The summer after that, I watched Clueless again and again until the tape broke.
YOU ACT IN A LOT OF YOUR WORK, BUT YOU"VE SAID YOU DON'T CONSIDER YOURSELF AN ACTRESS.
I've done some acting in friends' movies and I really enjoyed the experience. It also gives me so much respect for what actors do because I don't think about it as acting, I just think about it as saying things I wrote out loud. I have no philosophy or craft-it's an instinctual thing for me.